Some notable findings this year in the list of the 250 richest people living in the UK. For example, the fortune of oligarch Roman Abramovich has been halved compared to last year and for the first time a Member of Parliament is also on the list.
In the United Kingdom, Friday was the Sunday Times Rich List announced. That's a list of the 1,000 richest people living in the UK published each year by the newspaper The Sunday Times.
A notable name on that list is Russian oligarch Roman Abramovich. He was still in eighth place in 2021 with a fortune of 14.1 billion euros (12 billion pounds). But the war in Ukraine and the additional sanctions against several Russians saw his value almost halved. The Sunday Times puts him in 22nd place this year with a fortune of some 7 billion euros (6 billion pounds). The sanctions have seen much of his assets frozen, his shares plummet and he was even forced to put his football club Chelsea up for sale.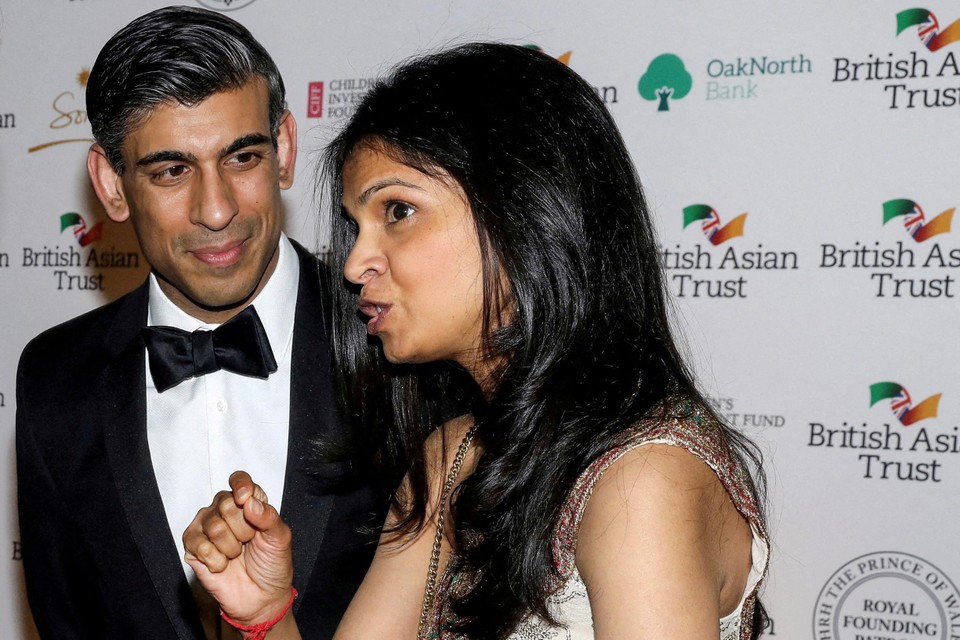 And it's not just Abramovich's fortune that causes a lot of buzz. The name of a British MP is also on the list for the first time. Rishi Sunak, and his wife Akshata Murty, have an estimated net worth of 862 million euros (730 million pounds) and are therefore in 222nd place. He is the first prominent politician to be on the list as a result since the ranking began in 1989. Although some nuance would be necessary. The bulk of the fortune, some £690 billion, comes from his wife's shares in her father's IT company. Sunak himself would have 'only' 40 million pounds to his name.
A total of 250 names are on the list, of which 177 can call themselves billionaires in 2022. In total, they are worth about 839 billion euros (710 billion pounds), which is a lot more than the 777 billion euros (658 billion pounds) of 2021. (sgg)