In recent months, Gilad Koren – a sworn surfer who founded the "POWDER" Facebook group about four years ago, to promote his hobby of skiing and snowboarding among Israelis – has noticed that the excitement of his friends is reaching its peak. "It's very noticeable," he says. "The rate of growth in the group also indicates this – we have reached about 20,000 members – and also feel the mood in terms of discourse. People ask a lot of questions about the current ski season, want a lot of information, and on the other hand there are concerns about how to conduct themselves."
In the days before the Corona era, some 60,000 to 70,000 Israeli skiers and snowboarders went on their ski vacations each year – and sometimes even two – to various destinations around the world, including France, Italy, Austria, Bulgaria and Russia. The skiing itself, combined with après-ski (a range of recreational activities for winter sports enthusiasts) and ski resorts, attracted many tourists year after year, until the plague came and caused most of the ski resorts to close since mid-March 2020.
Closed in Austria
Happy Orim Holiday: These are the Hanukkah candle lighting times 2021
Now skiers are hoping to get back to routine. Some will already be out in the coming days for their long-awaited vacation, and others plan to go out in the coming months.
In the past, many tourism companies were vigorously marketing ski packages during this period, but as of this writing, some are still procrastinating on the subject and have not yet published deals. On the other hand, in bodies that deal exclusively with skiing, it can be said that things have returned to normal. Of course, it should be taken into account that there are also ski resorts that were once popular and are now still disabled. "It all depends on the disease state in the different countries," Koren explains. "For example, the site in Sochi in Russia has been shut down for the time being. Austria, which has popular ski resorts, also announced last week a full closure across the country for at least ten days."
One of Koren's group goals is to produce a large purchasing power that will lead to a reduction in prices in the field of surfing packages and dedicated equipment. "I myself do not market, but do collaborations with tourism companies that I see as partners in the matter, and they lower the price to the consumer very significantly," he says. "For example, a person who booked a Hanukkah holiday through our arrangements at the Cervinia in Italy a few months ago paid about 1,200 euros per person for a flight, transfers, six nights at a hotel on a half board basis and a ski pass. Now, as the holiday approaches, prices go up." .
As mentioned, there is a lot of excitement in his group, and the surfers do not stop asking questions. "Currently, the biggest concern among surfers is returning to Israel," says Koren. "Before boarding a plane to Israel, a corona test must be presented, and in some ski resorts this is still not regulated in a comfortable way. Not every ski resort can do a corona test, and a situation may arise where a skier will be forced to leave the site "For the ski town. It is not always possible. For example, in a snowstorm it is difficult to do so."
What is the solution?
"I turn to the local tourism ministry. For that matter, at the end of November we travel in a very large group to the Cervinia site in Italy whose name we have already mentioned. I contacted the local tourism department, and we put a lot of pressure on emails to settle this issue. "In the end, they will bring the tests there. They have an interest, they recognize that there is a demand from Israelis for this site, and it is worthwhile for them to organize it."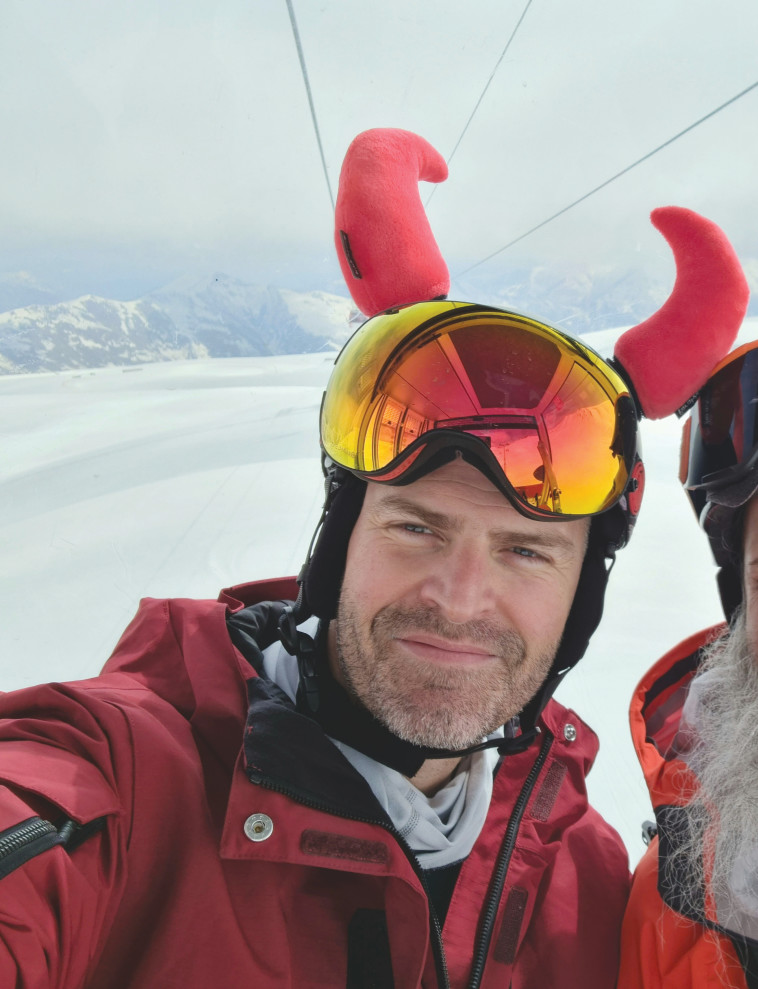 Want security
Another common question that interests surfers, according to Koren, concerns the issue of reimbursement in the event that they are unable to go on vacation and realize it due to the circumstances of the epidemic. "People are paying thousands of euros for a holiday, and they want to know that their money will not be swallowed up, because there were companies that did not return money following what happened in Corona," he says.
Although most ski resorts were closed during the Corona period, Koren managed to surf twice at the Godauri site in Georgia during 2021. "Whoever has a flow of blood in his blood, can not help but get excited about it. It's something very essential in my life. I live it every day. Next I take my son with me, "he says. "Parents who fly their children on vacations are aware that some will return to isolation, but people are not too bothered by this."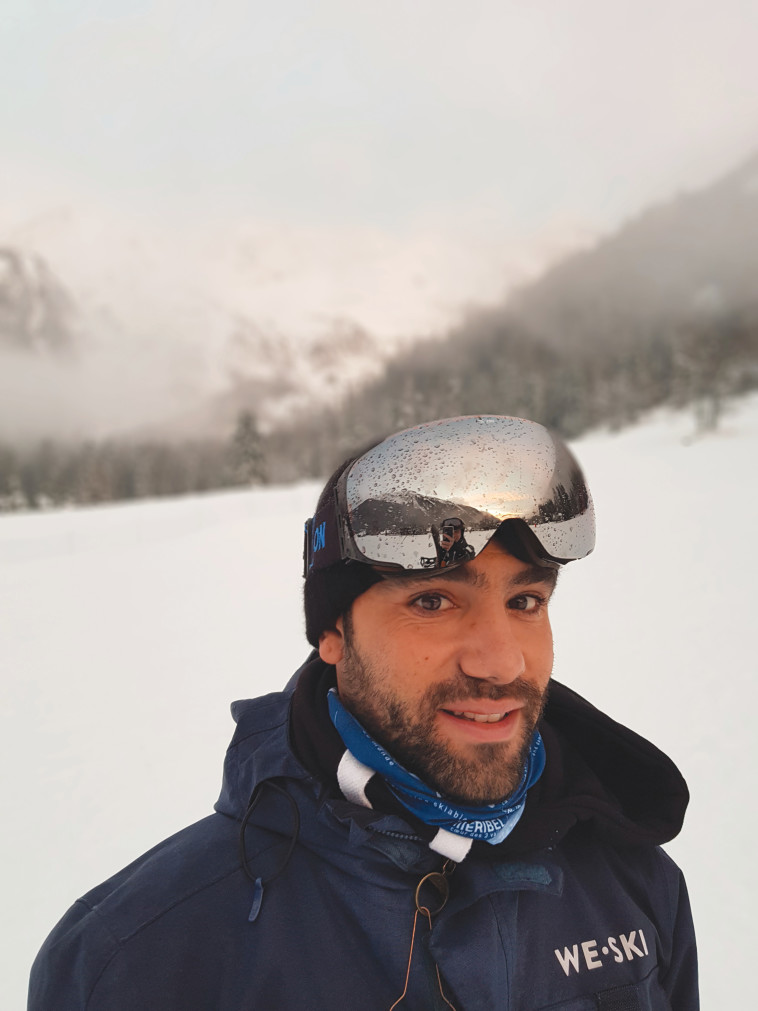 Flying without the kids
"Last year, in the winter of 2020, despite all the optimism we had about the opening of the ski season, most of the sites were not opened for skiing, except for a few in Switzerland and Bulgaria," says Yotam Idan, partner, founder and CEO of WeSki – a startup selling online ski vacations. "In addition, due to the restrictions on entering Europe, most Israelis could not enter and reach these sites. And so it happened that most skiers in Israel and around the world did not ski. There are those who had enough just before the Corona, but in general, most of the ski resorts closed in mid-March 2020. I also did not ski for almost two years. "
According to him, the ski season begins in late November, and it officially opens in early December and lasts until early May. "One of the first sites to be opened, as early as November 20, is Val Thorens – the highest ski town in Europe, located in the French Alps. In early December, more sites around the world will be added," says Idan. "Currently, most of the sites will open as usual and planned, and there are no restrictions at the moment in terms of opening them. However, a mask should be worn in the ski lifts. That is what it is at the moment. "Form, and they should return to activity after almost two years. The ski resorts do not need a green mark to ski, but need to be vaccinated to enter a hotel or restaurant. The limit will be like in Israel, in fact a limit of a green mark. The Israeli green mark is valid in Europe."
How is the demand so far?
"In the last two months, there has been a huge jump in ski holiday bookings among Israelis. Bookings usually start much earlier. Usually in May, packages are already sold. This season everything has been postponed. It started from September-October and continues now. "The previous seasons. Today we see a number of bookings three times higher than the corresponding period before the Corona. We also see a decrease in holiday bookings with children, because some of the children will have to be in isolation when they return to Israel. But there are those who are willing to return with children.
According to Idan, the popular sites that are in demand right now are mainly the French Val Thorens, Tin and Alpe Duise. The cost of a package for seven nights can start from about 700 euros per person – including flight, transfers, accommodation and ski pass – and reach up to about 3,000 euros per person, depending mainly on the level of accommodation. Packages for weekends, from Thursday to Monday, for example, can cost around 500 euros. "We have worked very comprehensively on our cancellation policy to make it as clear and transparent to users as possible and also to make sure we can give them the best coverage," Idan says. "If we do not have the ability to provide the vacation because the site is closed or because the states are closing the borders, we will return the money to the client."
Idan has already booked himself two ski holidays in France – in January and March. "I believe and very much hope that it will come to pass," he says. "We are optimistic, and the difference between last year and last year is the vaccine. Last year there were no vaccines, and then the only weapon against the corona was closures and border closures. Today, thanks to the vaccines, countries continue to operate normally or in a tailored format."
Are you excited?
"Wow, wow. I'm talking to you and I have chills in my body. Anyone who loves skiing, the snow and the views and has not seen them for more than two years, itches his body to go back there, to the extraordinary feeling of a ski or snowboard vacation. There is no doubt a very big excitement – our And of the customers. "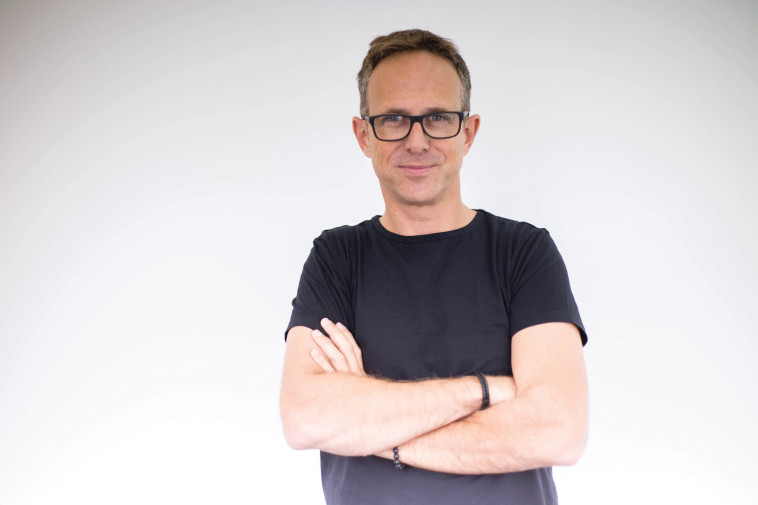 An Israeli festival in the Alps
"I founded the company out of a love of skiing and snowboarding. When you are not allowed to surf it is boring and depressing, much like you are confiscated the toy you love indefinitely. Now there is joy and rejoicing and Gila and Rina. Everyone is excited," says Ronen Katz, CEO of Tourism SKIDEAL SKI. "It should be remembered that during the Corona period almost all ski resorts in Europe were shut down. In 2020 the ski season ended in mid-March, and in 2021 it was completely wiped out. ".
And now the excitement is at its peak?
"In fact, from the moment they announced in September that it was possible to fly to Israel and that there was no need for isolation for those with a green badge, who are the majority of skiers, there was a real panic about buying ski vacations, "There are almost no restrictions on the sites, which is very reminiscent of the pre-Corona period. On Hanukkah, for example, many parents go to Val Thorens in France with their children, although some will have to return to solitary confinement.
As mentioned, according to Katz, most ski resorts currently have no restrictions, and in mid-December he is even planning a festival at Wall Tours with the biggest DJs in Israel. . "If the destination country closes or Israel closes to exit, we give people an option that will minimize their damage to a minimum."
The destinations he says will be popular this year are Val Torrance in France, Sala Ronda and Paso Tonella in Italy, Mayrhofen in Austria (currently, Austria as mentioned in the closure – US), Val Nord in Andorra and Godauri in Georgia. , Transfers, a hotel with meals and a ski pass), while in Western European sites it will cost 1,100 – 1,500 euros. , He says. "Whoever does not book by the end of December, may not have a place at the ski resort he wants, at the hotel he wants and on the date he wants, and he will have to compromise. It should be remembered that not only Israelis have not skied for two years, but also the Europeans, and they are competing for the same places. "