Experts anticipate a rush to the top locations. Open business on Sunday would have serious consequences in the medium term
It sounds like a joke on the stairs: For decades there has been an argument about the Sunday opening, now the shops are allowed to open as an exception today and then this: Virtually nobody cares. A survey by the Johannes Kepler University Linz (JKU) suggests this conclusion. According to this, merchants can only lure 17 percent of consumers out from behind the stove today. 83 percent have planned the fourth Sunday in Advent with sport, family and friends as an alternative.
From the point of view of the JKU retail expert and co-author of the study, Christoph Teller, this is hardly surprising.
As a trained Austrian you are simply not used to going shopping on Sundays. Which begs the question of whether the whole discussion, including the quarrels with church representatives, could have been saved right away. It depends on where you ask.
Matthew Effect
"Whoever has is given," says Christoph Teller, using the so-called Matthew effect. "In so-called A-positions, what remains for B- and C-positions is an open question. In any case, from a business point of view, the day will not be a savior, "says Teller with conviction. After all, employees are entitled to a 100 percent surcharge plus a substitute rest day. So for some trade workers a good deal, but one that does not fit every concept of life.
Which also explains why many of this labor-intensive industry (300,000 employees in Austria) are happy that the shops are usually closed on Sundays. Regarding the order of magnitude: In surveys, every second Austrian speaks out against the Sunday opening. It can be assumed that there are also many entrepreneurs among them who cannot afford employees, so they would also have to be in the shop on Sundays. In the worst case without additional income, because the sales are ultimately only spread over several days of the week. The argument that open Sundays bring more sales holds at best where tourists stimulate business who are only there on weekends.
A medium-term Sunday opening – if maybe only for one Sunday a month – cannot be lumped together with today, says Teller. "This Sunday is a flash in the pan with an event character." The employment effect alone is completely different.
If a few well-paid overtime hours are currently being pushed in many shops, the bosses have to hire additional staff in the first case. Sounds good in times of high unemployment, but Teller points out: "On expensive Sundays, those employees who are cheap are ultimately hired. You can see that in Great Britain, for example. "Welcome Sunday opening, goodbye service. You have to consider beforehand whether this is desired.
Solution tourism zone
However, you have to leave the church in the village. Open shops have long been part of everyday life in many holiday regions in Austria, thanks to the tourism zone. In Vienna one could not bring oneself to one up to now. The question of where the tourism zone should begin and end is disputed. In the 1st district – or should Mariahilfer Straße be one of them? And if so, only the Innere or also the Äussere Mariahilfer Straße? And shouldn't Lugner City and perhaps the SCS also be allowed to unlock? "The problem of demarcation is anything but trivial. The customer is mobile, "says Teller. "With a climate ticket, a Linz citizen can be in less than an hour and a half by train in Vienna, if there is more to do there." This is how debates about tourism zones are spreading.
Anyone who vaguely thinks they can remember that there has already been a golden Sunday is correct, by the way. That was in the 1960s. At a time when shops generally had to close at 12 noon on Saturdays.
In any case, the Viennese dealers are divided on whether the Sunday opening is a good idea or not. The fashion entrepreneur Ernst Fischer has been campaigning for the Sunday opening in downtown Vienna for 13 years.
"It's frustrating," says the fashion entrepreneur, "nothing has changed since then". With the opening next Sunday, Fischer draws hope: I am convinced that things will get going now. We have to catch up, we need the Sunday opening in general for our attractiveness as a tourism zone. It is simply nonsense that we are not fundamentally allowed to open up. No change in the law would be needed, that is entirely up to the governor. "Fischer is convinced that the employees also want to work on Sundays – after all, there are 100 percent surcharges.
The downside is that the bars are only allowed to open on Monday. "Quite banally, people can't even go to the bathroom."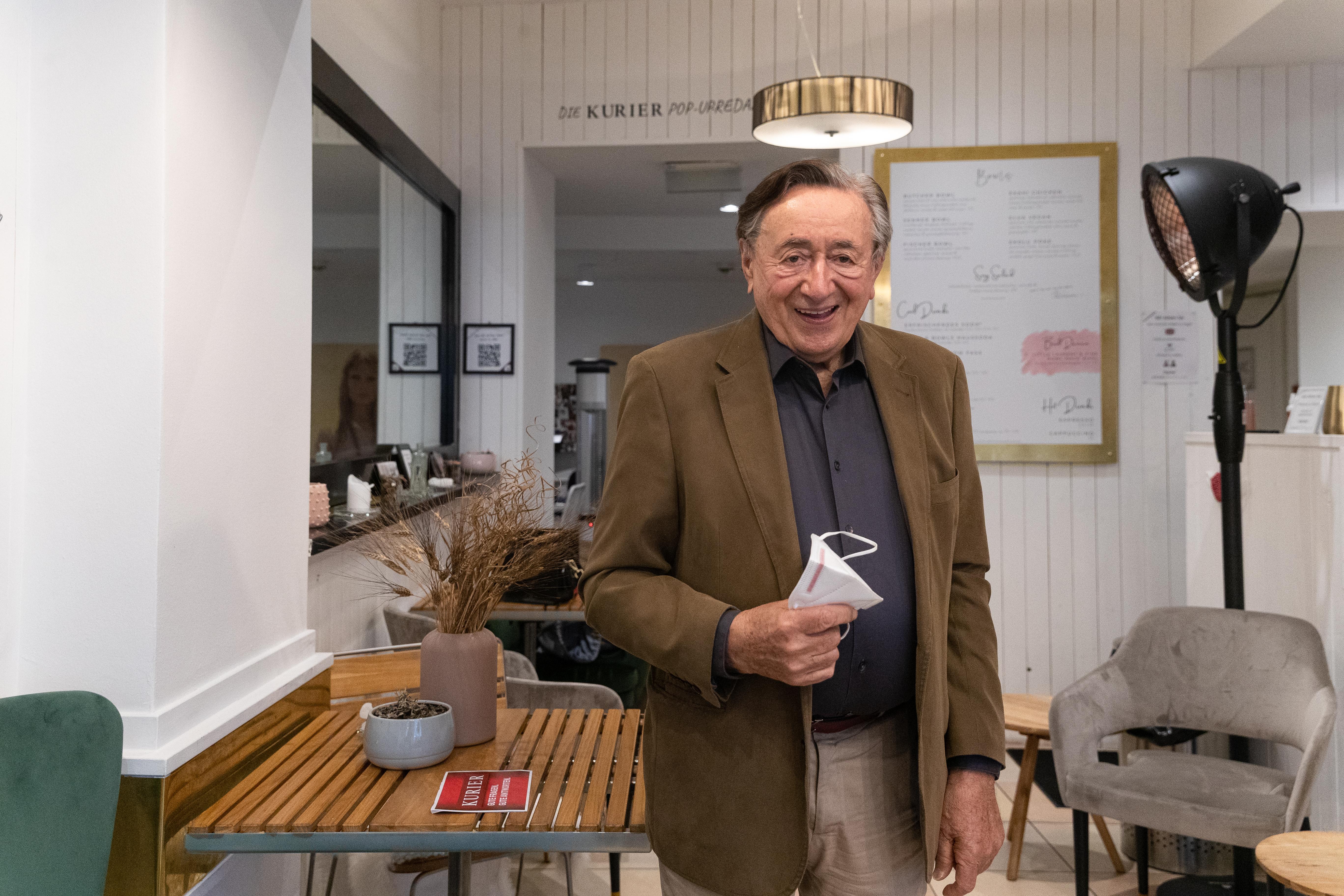 "Whenever I have guests from abroad, I find it difficult to explain. They just don't understand why everything is closed on Sundays. "Richard Lugner, busy businessman and operator of Lugner-City in Vienna-Fünfhaus, welcomes the coming Sunday shopping. "That is also necessary, because we make 75 percent of our sales over the Christmas period. Nevertheless, it cannot compensate for the lost weeks. "
Lugner hopes that more Sundays will follow. In addition, Lugner is in favor of a general extension of opening times "like abroad" – not least, "so that customers don't migrate to companies like Amazon. They don't pay taxes in Austria. "Lugner also believes that the employees would like to work on Sundays, after all, there are bonuses and" especially the young ones "would benefit from it.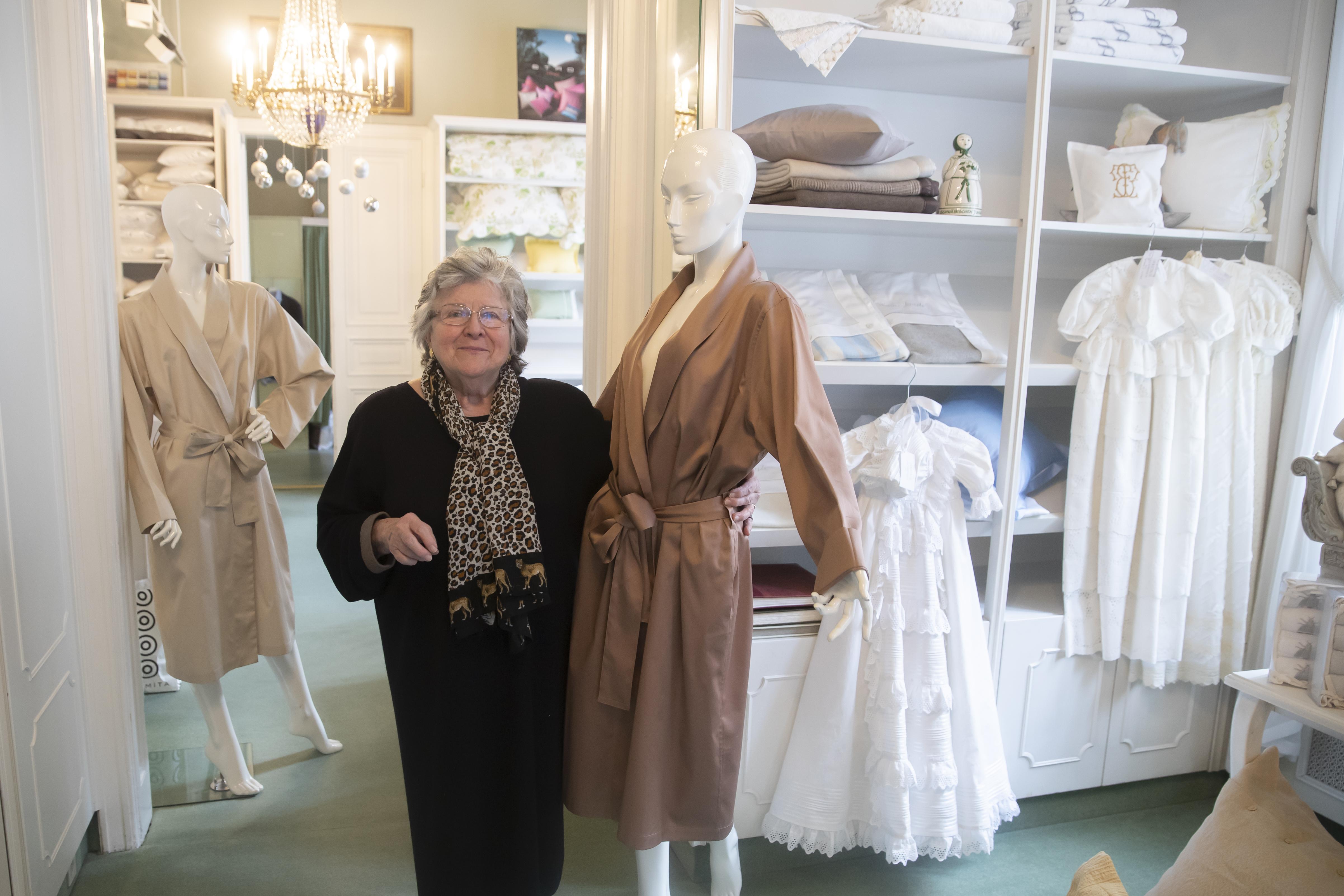 Of course, Hanni Vanicek will also open her shop, the legendary "Swabian Maiden" on Wiener Graben, today. To be able to compensate for the lockdown. Your napkins, table and hand towels are also given away. But it is not for a general Sunday opening. "I don't think it'll pay off," she says. In shops where not so much advice is needed, it might be profitable, as with Richard Lugner (see right). You would need at least three employees to look after the customers. All in all, there would only be a redistribution, adds son Theodor.
Hanni Vanicek can still remember the so-called golden and silver Sundays in Vienna: until 1960, the shops were open on the last Sunday and the penultimate Sunday. Now the discussion has flared up again. From that point of view, it could also be over again.
View over the national borders
In some countries, Sunday opening is a matter of course, such as in Sweden, Great Britain and the Czech Republic. Germany is federalist: The regulations differ from state to state, including on the fourth Sunday in Advent. Shops in Hamburg have closed, for example, in Berlin they can unlock.
The true shoppers' paradise – at least for shopaholics and employers – lies across the Atlantic: In the USA, Sunday is a normal working day that is not paid extra. The states have always been considered a market-liberal nation.