The start-up investor Johann "Hansi" Hansmann recently celebrated great success. But how do you actually become someone like him?
Johann "Hansi" Hansmann loves to win. If necessary, also against yourself. When cycling, for example. In his prime, he spooled 8,000 kilometers per year on his mountain bike. Using an odometer, he kept a precise record of the routes traveled.
Hansmann is a numbers person. In the end he had his agitation with the numbers. Then the language learning service Busuu and the cost comparison portal Durchblicker were sold.
Busuu and Durchblicker are start-ups, i.e. technology companies that their founders sell to large companies if they are successful. Hansmann was invested in both. So he made a good cut. Like in 2015 with the Runtastic fitness app.
Guardian angel for young entrepreneurs
After all, Hansmann is a business angel. A guardian angel for young entrepreneurs. Who is at your side with words and deeds. And with money. He has given a total of dozen start-ups on their toes. Hansmann enjoys cult status in the business world.
But where does his money come from? What is the origin of its success? Because the now 70-year-old only became a business angel when others were already going into early retirement. Hansmann was born in Vienna in 1951.
The father made it to the head of the patent and legal department at the track construction machine company Plasser & Theurer. He has to protect the company's patents. Hansi is characterized by being "right". And winning.
Crossword with the stopwatch
The father is in constant competition with Hansi. Crossword puzzles, for example, are solved with a stopwatch. Father and son have fun doing it. That is why Hansmann has no childhood trauma. On the contrary. Hansmann loves competition. Actually very un-Austrian.
He attends grammar school, HTL and is studying economics. After his first job, he switched to a Shell subsidiary. Because of the first major oil crisis in 1973, oil companies like Shell decided to become vendor companies at the time.
The flycatcher
Shell is now selling flycatchers. The so-called Vapona Strips (commonly known as fly picks). Greasy adhesive strips that looked like a tape measure and that hung from just about every living room ceiling at the time.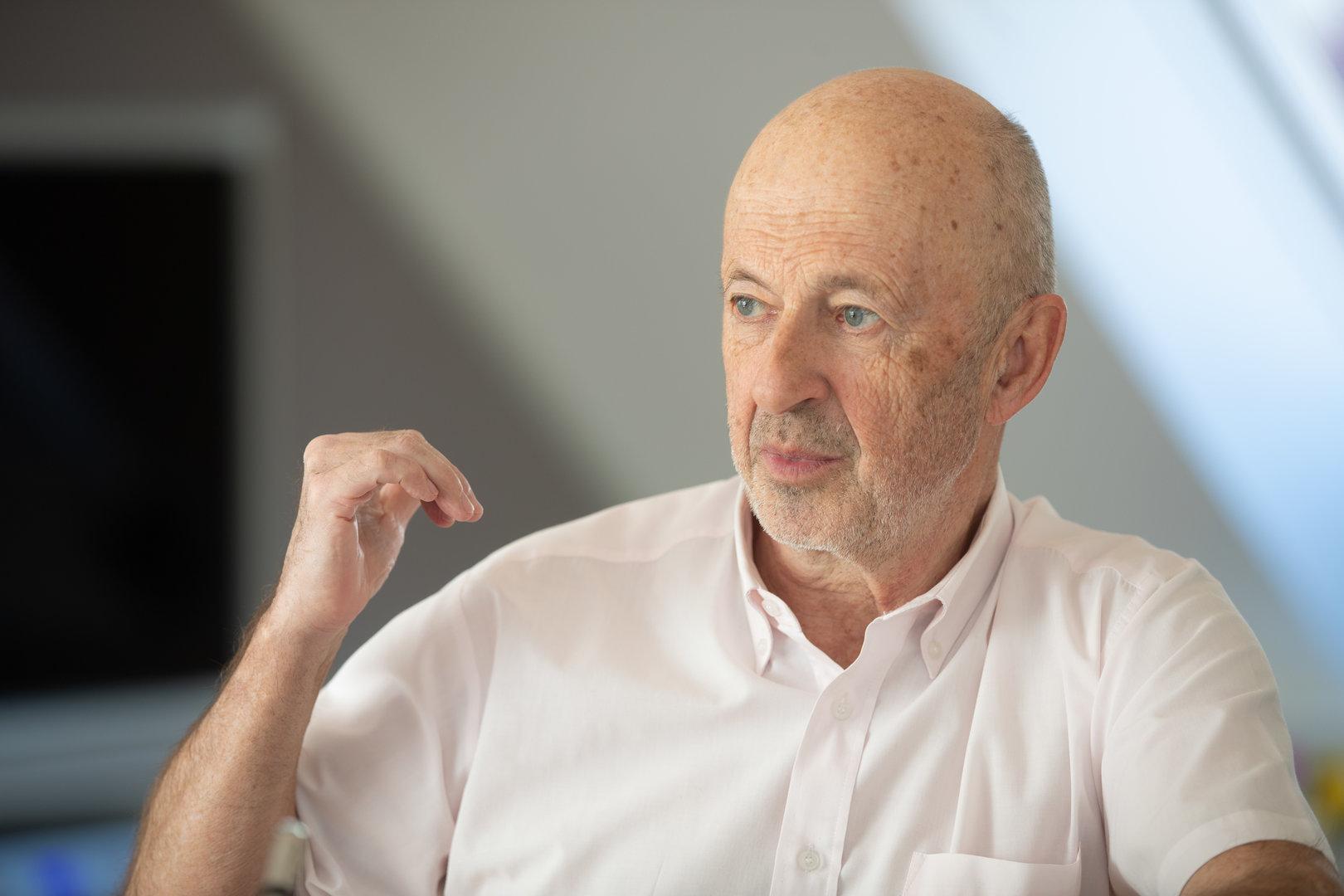 And it is precisely in the store of the mineral oil multinational that Hansmann is the chief financial officer. It is the beginning of his career as a number fox. But first, Hansmann asks himself a question: Where do I earn the most? Answer: In the pharmaceutical industry.
Hansmann goes to the global corporation Wellcome. In 1992 he became General Manager of Wellcome in Spain. A dream. He loves the country and knows the language. And here lies the origin of his later success.
The pharmaceutical giant Glaxo was on a shopping spree back then. Like Wellcome, Glaxo also operates a large production facility in Spain. After a takeover battle on the stock exchange, Glaxo merged with Wellcome. The new giant only needs one plant in Spain, the second is due to close.
Lazy compromise
The union and the public are alarmed. Hansmann has an idea: He wants to buy the work! All are happy. The previous owners, as well as the government in Madrid. A closure would have meant a lot of fuss.
However, Hansmann has to make a lazy compromise. He has to take two management colleagues on board. Two Spaniards from noble circles with good contacts in politics. It needed these contacts for the deal.
Hansmann and his two co-owners take over the state-of-the-art plant near Madrid with 300 employees at the time for one euro. Hansmann later called it "a good deal".
His career as a pharmaceutical entrepreneur turns out to be a huge success. He expands and even sets up his own generics company. Generics are counterfeit drugs from original preparations whose patent protection has expired.
From then on, every pharmaceutical company can manufacture and sell this product. Provided you have taken care of the registration.
The 9/11 setback
Hansmann only has one problem: his partners, who prefer to talk than hack. A thought matures in Hansmann: Sell. The whole beautiful small but now fine corporate empire in one package. Because that brings the best price.
After all, four US corporations are interested. Hansmann sets a deadline for their offers: September 11, 2001. When two planes crash into the World Trade Center that day, the offers burst. A major setback. Success is never a one-way street.
In the end, Hansmann sold his pharmaceutical company. But it took years and he had to break his empire into pieces. He and his two partners earned a total of 50 million euros in the process, Hansmann later said. How much of it he received remains his secret.
In the years that followed, he sank a lot of money with a sports restaurant in Madrid. A defeat. But ultimately good. Because the winner Hansmann has known since then that one cannot always be successful.
Because only around ten percent of his start-up investments were really "super-mega" later on. Just like Busuu and Durchblicker now. But this is another story.