Forbes World Magazine publishes its list of billionaires for 2022. This year, while war, epidemic and recession hit markets worldwide, there are 2,668 billionaires on Forbes list, which is publishing it for the 36th year in a row. A total of 87 people less than last year. The collective value of companies and list members is estimated at $ 12.7 trillion, $ 400 billion less than in 2021.
The most dramatic falls from the list occurred in Russia, where there are 34 billionaires less this year than last year. President Vladimir Putin's invasion of Ukraine in late February this year led to widespread sanctions against Russia and individuals in the country. China also lost billionaires this year due to increased government regulation on tech companies, which led to the fall of 87 Chinese from Forbes' 2022 list.
And yet, Forbes magazine has found this year more than a thousand billionaires who got richer this year than in 2021. 236 new billionaires have joined the list in the past year, for the first time from Barbados, Bulgaria, Estonia and Uruguay.
The Americas are still geographically leading, with China in second place
The United States is still the world's leading billionaire, with an estimated total of $ 735 trillion. Among them is Alon Musk, who qualifies for first place on the list of billionaires for the first time in his life with a total value of $ 219 billion. China remains, along with Macau and Hong Kong, in second place with 607 billionaires with a total estimated value of $ 2.3 trillion.
Alon Musk, first on Forbes' list of billionaires for 2022 / Photo: Associated Press, Patrick Pleul
Forbes reported that the magazine used stock prices and foreign exchange rates from March 11, 2022 to calculate the amounts.
Aside from Tesla CEO and new Twitter board member Alon Musk, who are starring in Forbes' list for this year? In 30th place is Bezos' ex-wife, who owns 25% of Amazon shares, Mackenzie Scott, valued at $ 43.6 billion. Bill Gates, who previously held first place on the list for years in a row, slipped to fourth with a total estimated value of $ 129 billion.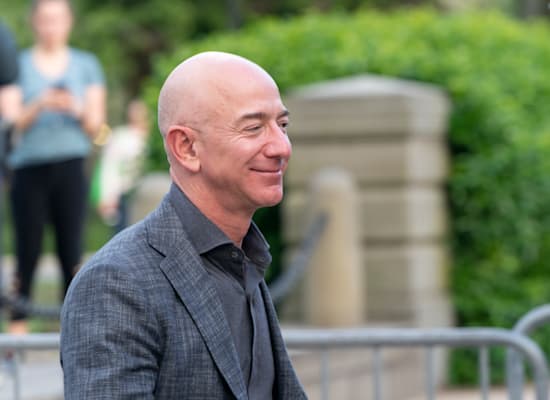 Jeff Bezos. Each definition of income and taxation folds into certain assumptions / Photo: Shutterstock, lev radin
The Oracle of Omaha, 91-year-old Warren Buffett, is popping up right after Gates, with a value of $ 118 billion. Sergey Brin, founder of Google (which has become a parent company of Alphabet over the years), is in 7th place on the list, with its value estimated at $ 107 billion.
Len Belvatnik, the controlling shareholder in Clal Industries and a shareholder in Channel 13, ranks 40th with an estimated value of $ 32.5 billion. Last year, the British Sunday Times announced that Belvatnik is the richest man in the UK.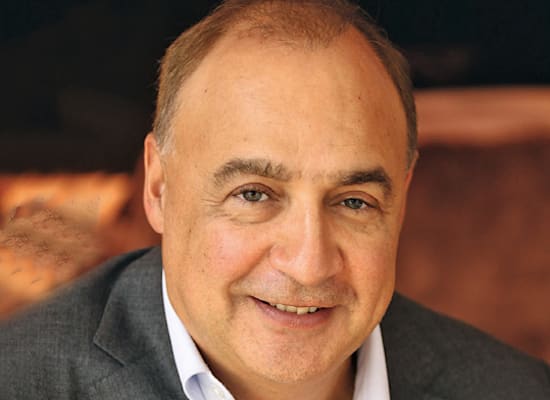 Len Belvatnik / Photo: PR
30 Israeli billionaires for 2022
Miriam Adelson, the widow of the late Sheldon Adelson, is in 50th place on the list with a value of $ 27.5 billion. Adelson is the publisher of the daily free Israel Today, and was considered by Forbes, as of 2021, the richest Israeli woman in the world. This year Adelson Ranked as living in the US because she is the sole heiress of the late Sheldon Adelson's casino empire.
A total of 30 Israeli billionaires stand out on the list. Eyal Ofer, Chairman of Ofer Global Holdings, tops the list of Israeli billionaires, 117th at a value of $ 15.4 billion. Ofer was rated by Forbes as the richest man in Israel for 2021. Idan Ofer, son of the late Sami Ofer, Dmitry and Igor Buchman, founders of startup Playrix, ranked 275th with a value of $ 8.5 billion. .
Steph Wertheimer and his family are in 4th place with a combined value of $ 6.2 billion, the Israeli-Cypriot businessman and investor and Playtech owner Teddy Sagi came in at 471st with a value of $ 5.6 billion. Sherry Arison came in at 552 this year with an estimated value of $ 5 billion, with Forbes noting that Arison inherited the fortune of her late father Ted Arison.
Delek's owner, Yitzhak Tshuva, reached 778th place on the list this year with a value of $ 3.8 billion, followed by Gil Schweid, CEO and founder of Checkpoint, in 851st place, valued at $ 3.5 billion. Another ranking for the Ofer family is in 1645th place. With Liora Ofer, a board member at Ofer Investments with a value of $ 1.8 billion. Also on the list, Dana Azrieli with $ 1.5 billion (instead of 1929), Adam Neumann with $ 1.4 billion (ranked 2076) and David Fattal with $ 1.3 billion (ranked 2324).
15 new women on the list
The first woman on the list appears in 18th place, Alice Walton, the 72-year-old daughter of Walmart husband Sam Walt Walton, valued at $ 65.3 billion. Fifteen new women have joined Forbes' list this year, including 1729th place singer and cosmetics line owner Penty Rihanna, who is representing Barbados for the first time on the list. The singer's value stands at $ 1.7 billion, much thanks to the cosmetics company's profits.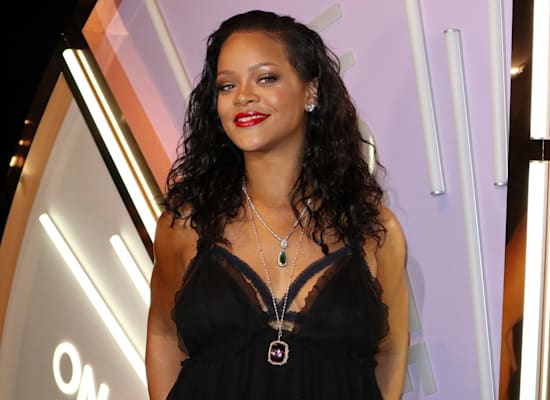 Rihanna joins Forbes' list of billionaires for the first time / Photo: Associated Press, John Carucci