Summary of the week in "Hatonmi": Keshet 12's double docu.reality show, A wedding at first sight, Sums up its 13th week, and this week the chapter of the week was devoted to the New Year's celebrations, each couple and its celebrations is. Some in his new apartment, some on a touch diet and some separately. Who are the winning couples, and who just can't keep up together?
The unnecessary statement
Einat's friends came back to us, hereinafter "the sisters of Cinderella", and one of them came out that she was in love with Liron, that is … his personality (of course). She grabbed Einat, looked her in the white of the eyes and asked, "Do you feel anything for him?", In a tone of "Just say no and I jump on him." Companies are supposed to pardon, no? So Einat, you should check out your immediate surroundings.
The obvious mistakes
This time, we decided to address a pattern that is critical to us in relationships, the kind that many good people sin against: lack of authenticity.
In the current episode we encountered an extreme case, when Karin was very offended by the fact that Itamar was not interested in spending his four days in solitary confinement with her. Whenever he asked if she was okay, because of course she made faces at him, then he immediately felt offended, while she denied. What comes out of this? He realizes she was offended, but is not given the opportunity to explain himself and perhaps apologize. While she, who was indeed offended, did not open it before him and was only filled with poison with it. Anyway, it's not going well. When she sat with Yael, Karin said that she was not only offended – but felt that she did not interest him at all. Yael wisely remarked to her that she was not authentic with him, so he did not know her at all. Want to say, if so then what do you want him to be interested in?
The awkward move
Itamar happily met with a verified patient and now needs to go into isolation. Karin was happy for the opportunity to spend four crowded days with him, while he was appalled by the idea and made it clear to her that she should not do isolation with him. The disappointment on her face as she almost begged him to let her stay, in the face of his efforts to persuade her to leave, embarrassed us as spectators. His heart goes out to her. And Itamar, at the height of his impudence, manipulated her with feelings of guilt so that she would not notice that he wanted it, and as soon as she moved he sent her an "offended" message that went without saying goodbye. And here is the recurring pattern, that at that moment she came back to apologize to him even though she was very offended by him, while he continues to make her emotional. We can already find the definition of him in the Ibn Shushan dictionary, under the word "cheeky".
The winning move
How many positive energies do we get from Omri and Maayan. At last they are both light.hearted and satisfied, laughing and having fun. It started with them finding an apartment to their satisfaction, and now packing and moving. Both are happy with the move to the upgraded apartment. Omri said, it's a shame we didn 't think about it before. And we say – better late than never.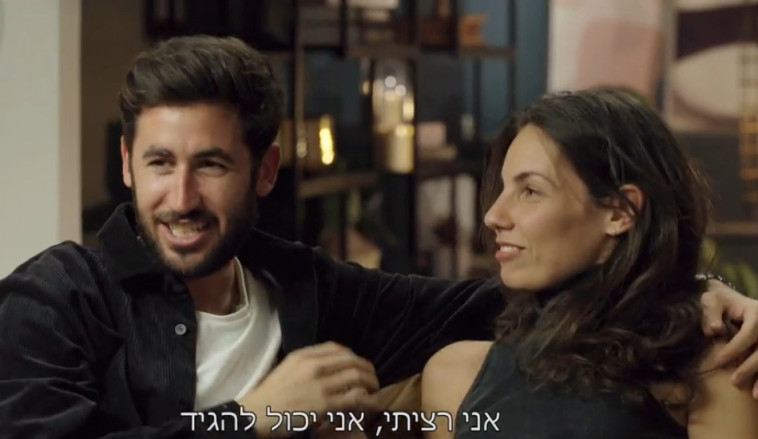 The level of chances of the couples
Karin and Itamar – Does not look good. She summed it up with Yael, in an unambiguous way: if he was with someone he flew over, then he was completely all in. He's just not in her business.
Maayan and Omri – looks promising. As they say, place changes, luck does, and indeed the new apartment has brought a refreshing breeze to their relationship.
Hadas and Shai – We have no doubt that Hadas is just waiting for it to end, while the eternal optimistic gift is just being tortured for now. Given that none of them have the guts to cut right now, then I wish his optimism would win.
Shani and Danny – Although supposedly something opens up in him and he claims he calms down and gives more chance, about us no one can work. And let's go for example in English: If you wanna know if he loves you so, It's in his kiss. And in practice, he gave her a little kiss on the lips at midnight on New Year's Eve and that's it. Got mad.
Einat and Liron – still looks good for her, as she continues to live in a Disney movie and did V on a New Year's party with someone you can kiss at midnight. Whereas he, seems bastard and says he wants to be with her next year and beyond. Walla, cheers.
The authors own the dating venture "Billy and Ravit – like a friend who knows you"