Israeli cinema does not stop reaping awards at international festivals. Today has been conclusively proven, that it does not require a huge investment to get there. Veteran journalist and film critic Nahum Mochich, who has meanwhile crossed the line to the director's throne once, was informed that his film "Unique", a low-budget film, which was filmed on pirated terms, he said, won the documentary film award at the World Film Carnival, Singapore .
"For me, this is my Oscar," Prover declares. "This is an indie film I made with my ten fingers and it is completely independent, regardless of any establishment, so in advance it has no chance of being accepted to one of the big festivals, like the ones in Cannes and Berlin."
When he proves to say "with my ten fingers," he means that he is a producer-screenwriter-director-photographer-recorder of the 56-minute film (he is mostly assisted by Shaike Greenberg as editor and assistant director). According to him, the festival in Singapore is the third in which the film is shown after festivals in India and the United States. Due to the limitations of the corona, these festivals are not open to the general public and the award winners are chosen by judges who watch them. By the way, it should be noted that in one of his other "hats" Kif proves the globe as a judge at international film festivals on behalf of "Pipersky", the international critics' organization.
Prover provides proof for a saying that is never too late. He won an award for his debut film at the age of 68, 42 years after graduating from Tel Aviv University with his film studies. "I did not study there to be a journalist, or a critic, and all these years I have had the dream of directing a film of my own and not just relating to other films," he says. "In fact, I went through the same process here as in songwriting, when while writing about singers and composers, I felt that I too could write and so I rolled out a few hits. With all my appreciation for what I usually do, I got an appetite to continue directing."
The film "Unique" casts a spotlight on the completely unconventional world of Gili Besson, a transgender woman who gave her all to the film. Proving came to her through his day-to-day occupation as a journalist. "It was on the occasion of the 'Telesinema' program," which my friend, Albert Gabay, produced and edited on Channel One before the corporation broke out. I served there next to him as a researcher. One of our shows came with a movie called 'The Danish Girl', about one of the first women to undergo sex reassignment surgery, in the 1930s. We got Gili to discuss in the studio. "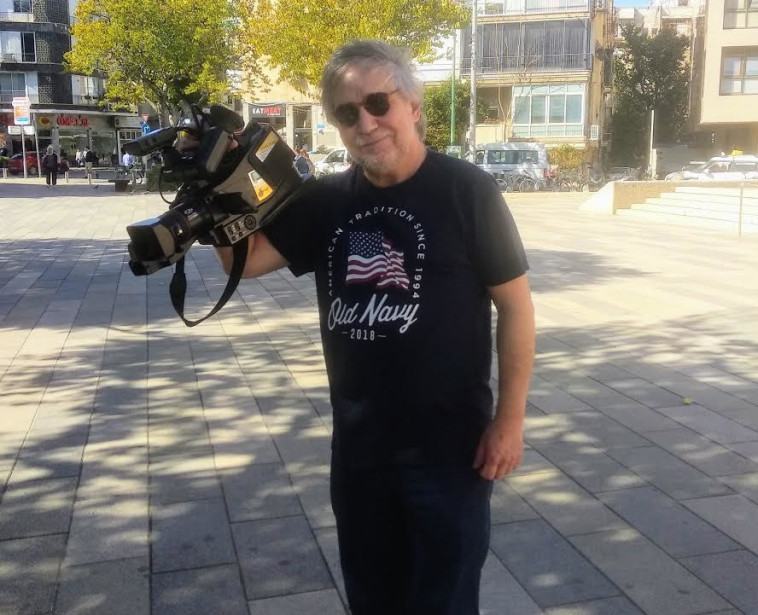 and then?
"When I saw there how rebellious, dynamic and funny she was, I said to her – 'Let me follow you on my camera and we'll see what comes out.' One of the highlights of the film is closing a circle in Bangkok with Dr. Soporn, the doctor who operated on her. I did it all without any support from the foundations. Among those who helped me was the composer Itamar Ben-Zimra, who volunteered to compose the music for the film at his place of activity in Los Angeles (Tali Rubinstein composed and sang the theme song). "
Nahum, does this film have a message?
"Gili represents in the film her net story, since as a child she came to the conclusion that she was a girl and not a boy, with nothing else."