A long week has passed for our forces, but here it finally happens – it's over. We can now take off our work clothes, sit on the couch, and be careful not to get up from it for at least three hours. It's binge time.
A long list of series has entered the most popular list on Netflix. But do we really have to watch them all so as not to feel missed? To answer the all-important question, we chose five series. On the honey and especially on the sting. Prepare the notebooks.
Modern Family: Modern Family
Although Netflix has only come into our lives in recent years, the sitcom 'Modern Family' has already hit the screens in 2009. In the center, Jay Pritchett (Ed O'Neill, Al Bundy from "Married Plus" to the nostalgic among us), a businessman and father of two – Claire Danfi and Mitchell Pritchett. The first, the mother of Haley, Alex and Luke, and Phil's wife, tries to be like her father, and become a shrewd entrepreneur. A lot goes wrong along the way, but her personality just gets addictive from episode to episode. Hint: Her fondness for white wine in the first act, is going to become even more wonderful in the third act.
Mitchell, married to Cameron, Lily's father, an adopted and sweet baby. And I almost forgot – Jay, the head of the tribe, is married to none other than Gloria (Sophia Vergara), and becomes the stepmother of Claire and Mitchell, even though they are the same age. A recipe for trouble. Aside from the fun the character adds, Gloria is Manny's mother from her previous marriage, the son of an immigrant who over the years becomes more American than the president. Wait and see.
It's hard to explain how much fun I have that the show is so popular. Overseas, too, 'Modern Family' has won applause, and even received 22 Emmy Awards throughout its seasons out of 75 nominations. You are going to get into the mess of the interesting family in the world, laugh, get excited, and maybe even shed a tear when no one is watching. Jealous of you right now.
Brooklyn 99: Brooklyn Nine-Nine
If you've ever wondered if it's fun to work at a police station, Brooklyn 99 is here to prove to us that it really is. The American sitcom that has already won two Golden Globe Awards for Best Comedy Series has already reached eight seasons, and seven of them you can pump on Netflix in two days.
So what do we have here? Jake Peralta (Andy Samberg), a childish and cute but razor-sharp detective, tries to keep his three main hobbies – detective, eating snacks, and re-watching 'Dead to Live' movies. The rest of the time he tries to get closer to the station commander, Raymond Holt (Andre Brauer well remembered from "Murder from Red to Black"), who reminds him of his father. Whereas the tough Holt for his part, proves in every episode that one can be cool even with one facial expression. One and a half roofs. In the series you will also see Terry Jeffords (Terry Cruz), an assertive detective who enjoys yogurt, Rosa Diaz who is not worth messing with, Amy Santiago a lover of order, and Charles Boyle, the father of the strange hobbies. Together they will be able to make a laugh out of work, but also a great deal of work within all the laughter.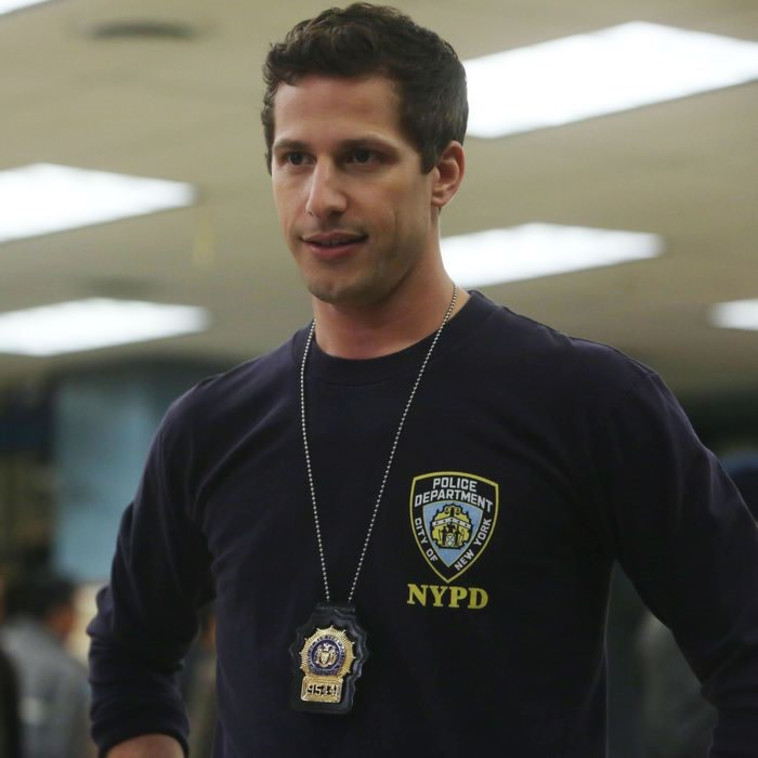 Virgin Jane: Jane the Virgin
We laughed, we enjoyed, now for a different genre, which is also definitely fun. An act by Jane (Gina Rodriguez), a young, devout Christian girl who suddenly becomes pregnant. After the initial market, it turned out that artificial insemination had been performed on her by mistake, thanks to a doctor who came to work lightly perfumed. From that moment on, we can see Jane raising her son who came to her by surprise alongside her mother, her partner Michael, and donor Raphael, who becomes more dominant over time.
This great parody of Spanish telenovelas also spawned an Israeli version, 'Daughter of the Virgin' (HOT), with Mashi Kleinstein in the lead role with great talent. What will happen when Jane's son grows up and changes everything? It seems to me that I have said enough, go into study, a pleasant dive.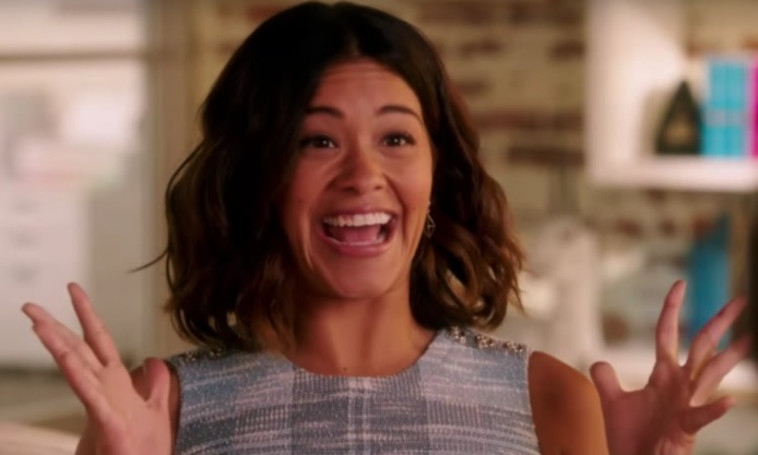 The New Girl: New Girl
And from one girl to another – the American sitcom that aired in 2011 for seven seasons, tells the story of Jess (Zoe Deschanel), who became single after catching her partner cheating on her, and decided to move to the loft with three partners – Nick (Jake G. Wenson), Schmidt (Max Greenfeld) Winston (Lamoran Morris). The rest you will have to watch, but Harini promises that there will be romance, sarcasm, and an authentic cast in the reality of instant comedies as well.
The series, which is still popular even though it ended in 2018, was voted one of the best comedies after only the first season, and since then it has only excelled in new and surprising characters. And another marginal detail – five Golden Globe Awards and five Emmy Awards have already made their way into the trophy cabinet of those concerned. Still undecided?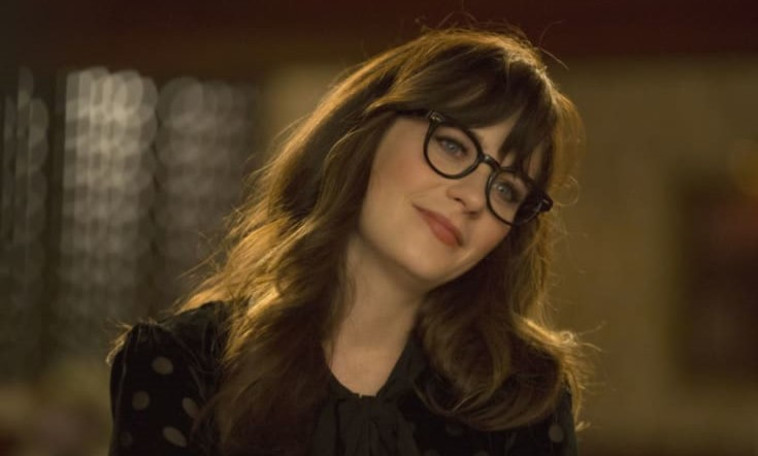 The good place, or the bad place?
The Good Place
Well, that's the part where even though the series is very popular with others, I'm going to turn it off a bit. "The Good Place," a wild comedy that aired on American NBC in 2016 and lasted four seasons, follows Eleanor (Kristen Bell), who dies and arrives from a strange neighborhood, a kind of paradise, destined for those condemned to justice. Later she will realize that she got there by mistake, because she remembers herself as a beach. In order not to get caught and accidentally reach the lower city – the bad place, she enlists the help of Chidi, a professor from Senegal, and tries to be a better person. If not in this world, at least in the next world.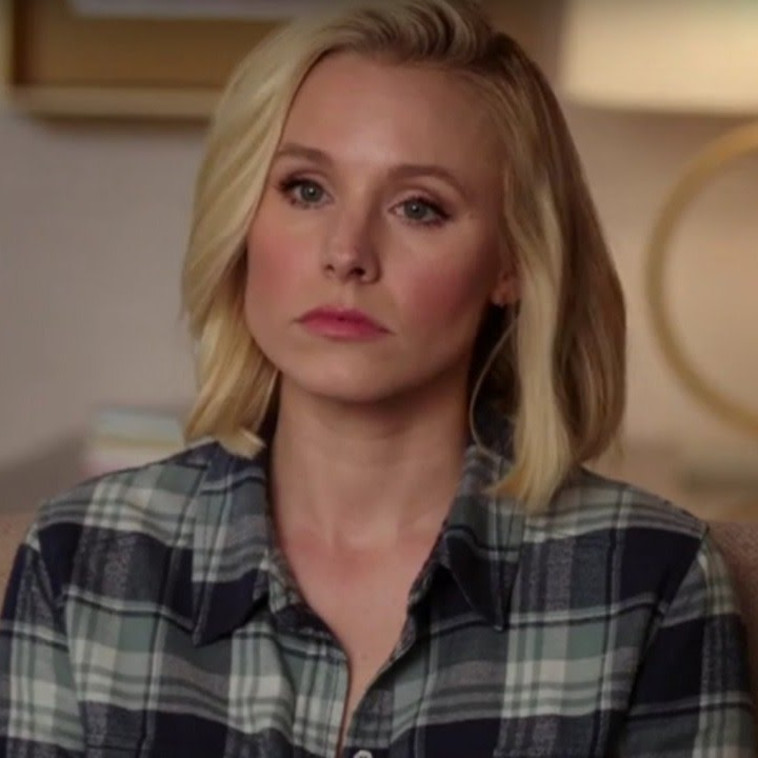 Between a slew of second-hand chances being ruined and attempts to get back on track, the whole story gets tangled up and becomes a morbid battle for humanity. And to tell the truth, despite the colors and theatricality, "The Good Place" made me have no desire to get there. Or keep watching. I did not feel that the series was doing what it was supposed to do – clear my head of fun or bring interest in a new field. Instead, she just made me think about what was and what was not, and what was in between, and I needed rest. Blessed be the creator of the pause.