Just before handing over the scepter of the presidency to Yitzhak (Buzi) Herzog, President Reuven Rivlin recently introduced his new figurine, which in order to reach it has lost 21 kilos of body weight in less than a year and a half. The person behind the upheaval, apart from President Rivlin himself, is his personal fitness trainer, Col. (Res.) Dr. Avi Moyal, who currently serves as head of the sports specialty at the Ono Academic Campus.
"The president is my last love," Moyal declares. "Before I came to him, I knew him like all the people of Israel. But when I started training him and getting to know him personally, I saw how big his heart is, how much he wants to exercise and how important it is." "I'm never talking about diet, but about changing lifestyles."
What was it like to coach the president?
"Even when we were facing each other alone, in private, I never called him by his first name, but only 'Honor the President' out of reverence. I saw a discipline of a man who every morning at 6:30 was ready for training. His discipline is amazing. He never gave up any training, no matter when he went to bed at night. Very quickly it is easy to understand that this is a different and charming type of person. It's a great pleasure. He worked consistently. "
What is behind the small device that has revolutionized the field of pain?
As a token of appreciation, the President also recently attended the launch of Moyal's new book, "Race of My Life" (Yedioth Books Publishing), which was also attended by many senior figures in the political and military system.
"It was very exciting," says Moyal. "These are people I went through, we worked together, and even though we are not in daily contact and with some I have no close friendships other than respectful working relationships, they came to express appreciation. My heart exploded happily."
The book tells the story of Moyal's life and work and incorporates fitness programs as well as the impressions of people who worked with him. "I was very surprised by the amount of reactions from people I don't know," says Moyal. "People call me and tell me how much the book touches their lives, and what inspiration it gives them."

Switch in the head
Moyal was born in Migdal HaEmek in July 1956. "I had a lost childhood," he says. "My parents immigrated from Morocco without money, without knowledge of the Hebrew language and without means, but only with 100% Zionism. A truck came and took them to Migdal HaEmek with two children. I was born A year later. "
When did the fitness bacterium stick to you?
"When I was in eighth grade, the gymnastics teacher came into the classroom and said that in a month there would be a running competition among schools in the north and stated that there would be training at the expense of studies and tests. I was the first to raise my hand to participate. I got to training and won third place in the competition. These were the first steps that exposed me to a world I love so much. After that I started to train harder and I reached achievements. I have been a vegetarian since I was 10, when they still did not know what it was. Always maintaining a healthy lifestyle burned in me. "
In 1974, after the Yom Kippur War and following his brother, Moyal wanted to enlist in the infantry, but was drafted into the Armed Forces. "I used to run around the base every morning at six," he recalls.
"The one who saw me every time was Itzik Mordechai, who was already in the rank of colonel and commanded the Bissalam Brigade. Because he knew my brother who fought under him on the Chinese farm, he once asked me: 'Moyal, what are you doing here?'. I told him my dream was to be a combat fitness instructor. "He saw that I was a fitness animal and recognized the potential, so he took me out of the armory to a" course, "and then to a combat fitness instructor." Thanks to him, my military career began, and I owe him a lot. "
After assisting in the preparation of the soldiers' fitness for Operation Litani (1978), he was marked by Golan Heights patrol commander Giora Inbar. "Giora invited me to spend two weeks with his soldiers and train them, and after he saw the results, he asked Itzik Mordechai to release me to him so that I could come and train the Golanchiks," says Moyal.
"It was one of the most beautiful times of my life. We also prepared the soldiers together for the battle of Beaufort during the first Lebanon war. "
After four years in the Golani, Moyal began helping to train the soldiers of the Sheldag unit and four years later became the head of the fitness of the General Staff patrol soldiers.
"The person who drew me there was Moshe (Boogie) Ya'alon," he says. "Working with Boogie was amazing. He first approached me when I was working with the Golani Regiment in the early 1980s, but Giora Inbar said: 'Do you want to leave us for the pampered? Where do you live? '. So I stayed. But later Boogie turned to me again, and I welcome the moment he accepted me into the unit. I stayed there for 20 years, and every day I enjoyed more and more. I received the creative splendor of the people of Israel. "I can not tell."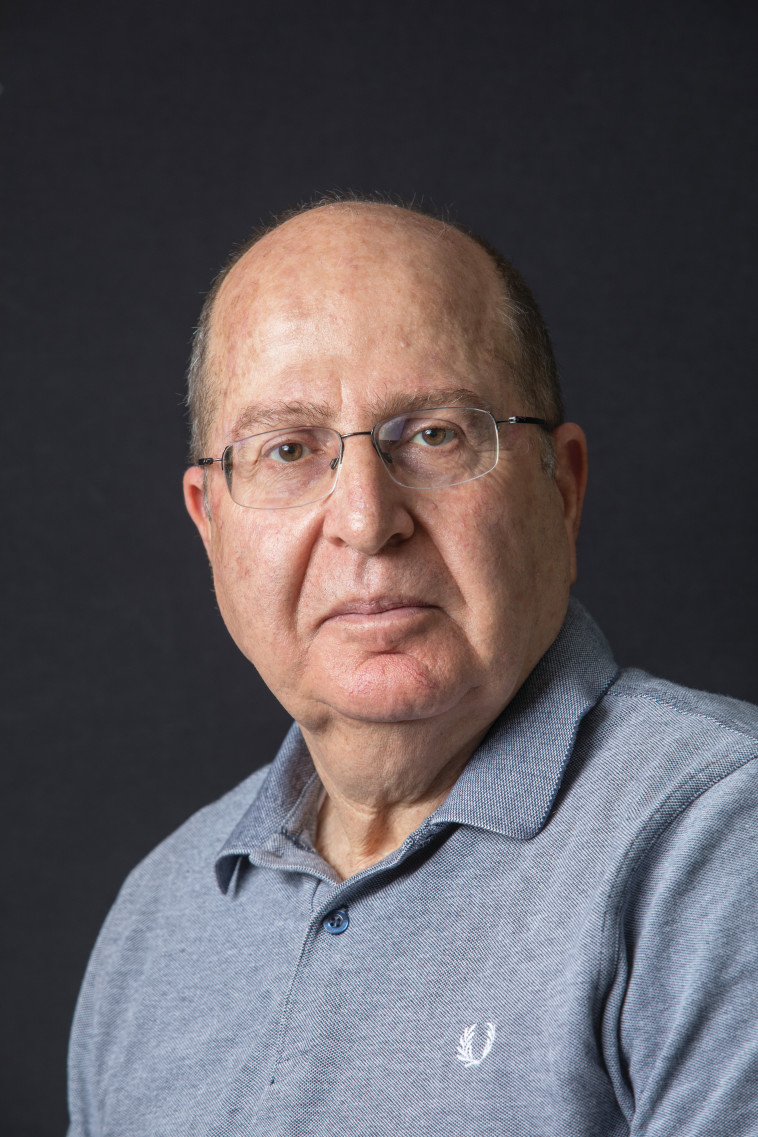 In 2003, during his work with the General Staff Reconnaissance Squadron, the then Deputy Chief of Staff, Gabi Ashkenazi, approached him and offered him to become the fitness coach of the Israeli national football team. "Gabi saw that the team's achievements needed improvement, and he suggested that coach Avraham Grant meet with me," he recalled.
"At the first meeting, Grant arrived half an hour late. I asked him to explain the delay, and he said to me: 'Moyal, what, we are an army?'. Then I realized the process we had to go through.
Grant gave me a strong back to coach the team as I wished because he understood the tremendous added value it gave the team. I was the first to give the actors guided imagery lectures. At one of the training sessions, when the players had to reach a certain cone, one of the most famous players said to me: 'Moyal, in resuscitation, what are we a General Staff patrol?'. I said to them: 'You are a General Staff patrol of football'.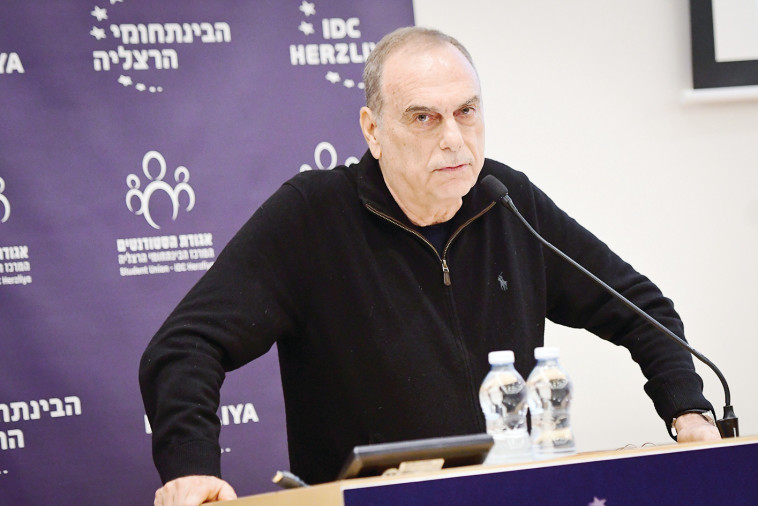 This sentence made a switch in their head, and notice what a revolution we made in the team during the Grant era. I sent Avi Nimani to serve as personal coach, Yossi Benyon helped guide the players, I put a heart rate monitor on the team, which is something that was not until then. We changed the attitude and the fact, it worked. "
His next meeting with Ashkenazi, this time as chief of staff, changed his professional life as he said. , He says.
"Ashkenazi said to me: 'Moyal, we are making a revolution in the army!' I told him: 'You are the chief of staff, lead the revolution. I am with you!'. The first thing we did was to introduce physical fitness classes into IDF culture and give it top priority. Later, during Operation Eitan, it worked wonders. "
His work with the General Staff Reconnaissance gave him the right to light a beacon in 2004. "The way I did from the lowest place to a coveted position and influence on the military, academia and the sports industry is a dream come true for me. It is not obvious," he notes.
A message from Maimonides
The trigger for Moyal's book writing was the Corona period. "Former Minister of Education Yoav Galant, with whom I worked when he was Commander-in-Chief of the Southern Command, called me about a year ago and said to me: 'Moyal, we must make a revolution in schools!' "We realized that there is obesity among children, and it harms their health, and many children do not enlist as a result of obesity," says Moyal.
"During the Corona period, the health problems created by obesity were particularly prominent. I made a meticulous training plan, and Galant approved it, but two days later the government fell. Now the plan is in the drawer of the new minister, Yifat Shasha-Biton. I heard only very good things about her and realized she was lovely. I'm waiting for a phone call from her to run this show starting September 1st. An extensive part of the program is in the book itself. This is very important for Israel's health resilience. "
In the book you looked at the story of your life in retrospect. How do you feel about him?
"Once I saw all the respectable people who came to the launch and all the responses I get, I felt a tremendous sense that I realized I had changed a human life. "Once you see that you are responsible for the health of the soldiers and the fighters and the success of operations – that is a supreme feeling in my eyes."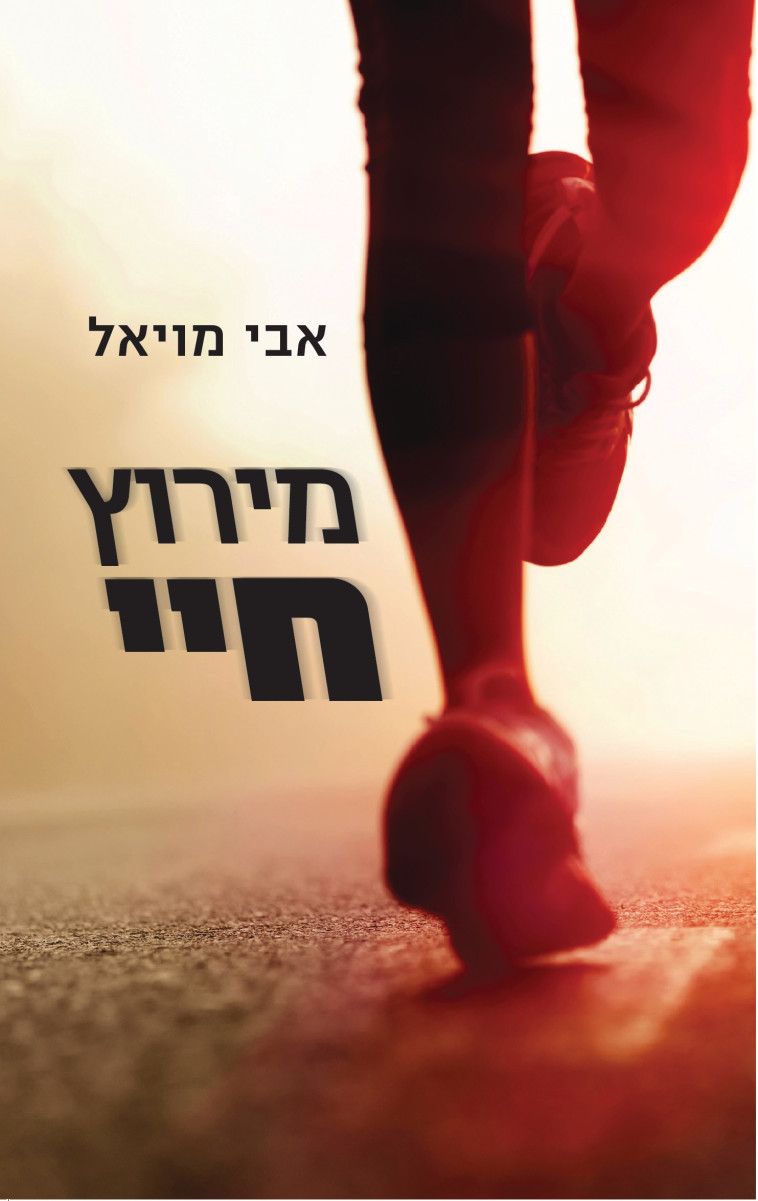 What do you think about the future of fitness in Israel?
"We are the people who lead all the startups in the world, but we must also lead the healthy lifestyle for a healthier society. This is where the prism needs to be adjusted. We need to take care of our parents and childhood obesity, these are the things that produce a healthier and better society. It is not by chance that Maimonides said: "Absorbs his anger, reduces his food and increases his movement." That is my message. "