"When my son was five days old, he went in for emergency surgery, and I realized it would not be boring."
Lenny Bechmotsky from Tel Aviv // Born on July 17, 2018, at 28 + 5 days a week, at Ichilov Hospital, weighing 945 grams
"I started bleeding in the afternoon, and by night I was already having an emergency caesarean section," recalls Jasmine Schneider, Lenny's mother. "Three and a half months Lenny was in preterm labor. It was a challenging time, roller coaster, one day advanced, one day going backwards. It was very stormy. When Lenny was five days old, he was already in for emergency surgery, and from that moment I realized it would not be boring. "He was tough, I tried to be optimistic, but I never knew what would happen, and if they would call me at night after the miscarriage."
Today, Lenny, three and four months old, is in pre-compulsory kindergarten. "To this day he is a hero, a child who just fights for everything he wants, he has no 'no'," Schneider describes. "He's a stubborn and assertive kid, born a complete warrior. We're still in touch with prematurity, visiting Lenny's every birthday and bringing a cake."
"They kept saying there was no birth, but in the end there was a birth and he just went out"
Ariel Malka from Rishon Lezion // Born on June 21, 2018, at week 26 + 5 days, at Ichilov Hospital weighing 940 grams
"I was pregnant at risk, hospitalized for two weeks," says Hila Sasson-Malka, Ariel's mother. "I had contractions, they kept saying there was no birth, but in the end there was a birth and he just went out. For almost four months Ariel was in infancy. It went through with a lot of anxiety. I am a special education teacher, specializing in cerebral palsy, my husband is a paramedic.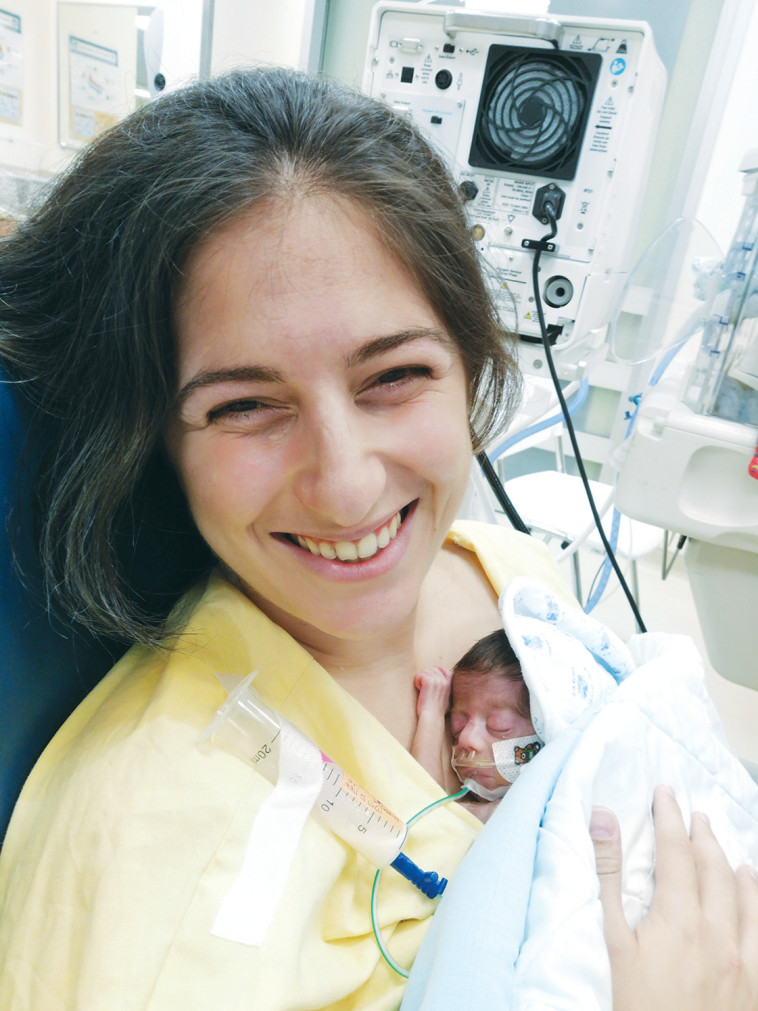 Our ability to understand the consequences that could have been higher than that of the other parents around me. Because I understood more, I also worried more. While in infancy Ariel underwent surgery in the heart area, there was also a kidney collapse and a breathing problem. It was a very shaky time. "
Today, Ariel, 3 and a half years old, is in a pre-compulsory kindergarten. "He is a very smart, happy, sociable child and enjoys life," the mother describes. "The memories from the time we went through are with me. We have an album from infancy, I can look at the pictures and say I can not believe he was so small and went through what he went through. In infancy we knew other parents who became like family to us."
"It fell on us like thunder on a clear day. The pregnancy was normal, and then one day there was a drop in water."
Lior Dvir from Mitzpe Tal-El in the Galilee // Born on December 23, 2013, at week 31 + 4 days, at Carmel Hospital in Haifa, weighing 1,895 grams
"Lior is my eldest son and my wife Karin's son," says the father, Uri Dvir. "He was in infancy for 25 days. It fell on us like thunder on a clear day. The whole pregnancy was normal, then one day there was a drop of water, we got to the hospital and had a birth. Karin was with him all day in infancy, and I would join the lunch break for two hours and finish work. The preterm birth was amazing, we were given a sense of who to trust. The fears were very great at first when he was born. "With other parents in infancy, and a long time later we would meet with them and the children."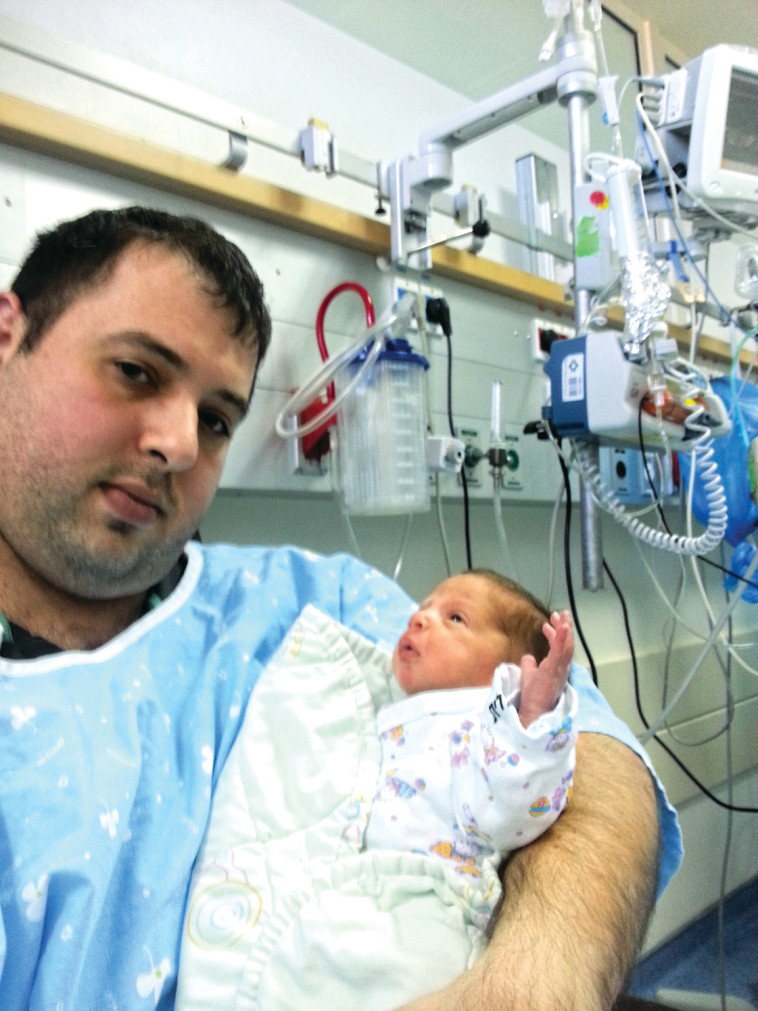 Today, Lior, seven years old, is in the second grade. "He is very tall, he has passed the 140 cm, he is very mature, smart and intelligent," says his father. "We both love football and go to games together. "When Lior Tifa grew up and could understand, we told him about the period of preterm birth, showed him pictures and he also went out to visit preterm infants and see the staff."
"There was a lot of uncertainty, there were crazy days, there were scary and hallucinatory things"
Hillel Mirzayev from Sderot // Born on November 17, 2020, in a week of 25 + 6 days, at Barzilai Hospital in Ashkelon, weighing 600 grams
"Hillel was born exactly on the day of the international preterm birth," says Eitan Mirzeev, Hillel's father, who was in infancy for 104 days. "My wife Jasmine was hospitalized for a week because of a high-risk pregnancy, and just the day she was due to be discharged, there was a drop of water and she had an emergency caesarean section. For the first time it was weird to get there and see my baby so small. Every day one of us was present in infancy. "Certainly, there were crazy days, there were scary and hallucinatory things. One day we were called at five in the morning to warn that her condition was not good and we had to fly there at top speed."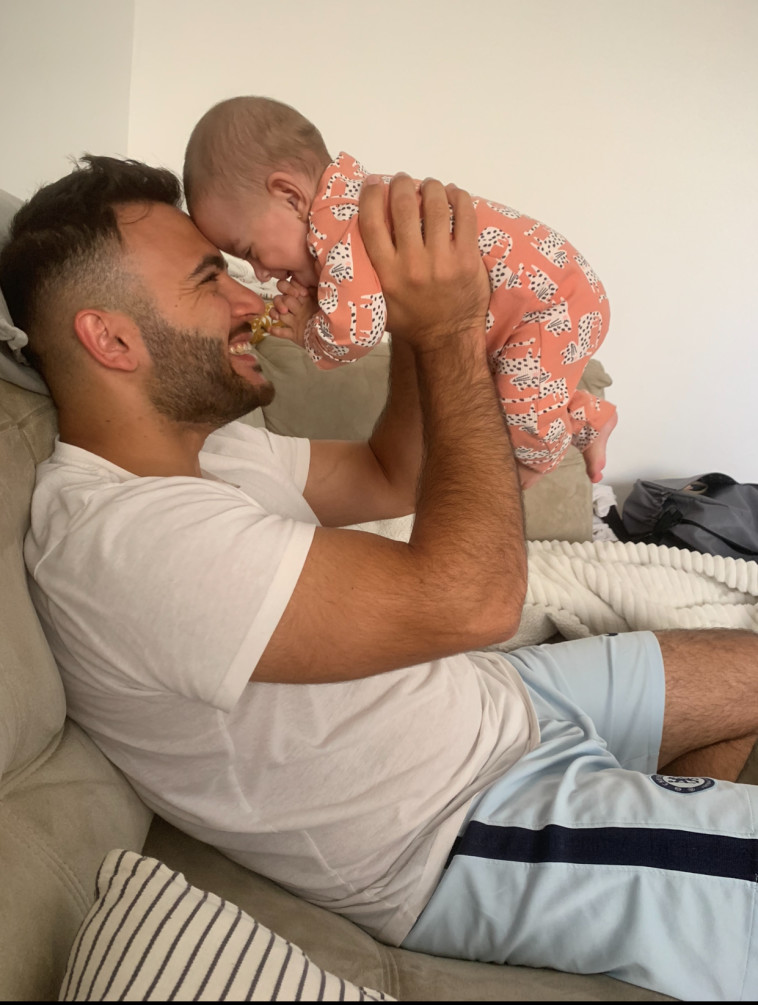 Hillel, one year old, is currently in kindergarten. "She is a lovely girl, and we experience her anew every day. Every smile, every laugh, you just go crazy," says the father. "It's like a miracle for us. When I think about what we went through it's crazy, not even perceived. You can not believe you went through this difficult time."
"It feels surreal to go through what we went through. It's hard to put into words."
Gali Talmore from Ramat Efal // Born on June 25, 2018, at week 29, at Sheba Tel Hashomer Hospital, weighing 1,200 grams
"It happened in complete surprise, after a completely normal pregnancy," says Oz Talmore, Gali's father, who was in infancy for two months. "I got a call from Dana, my wife, that something had happened and I flew to pick her up from work straight to the hospital. Within ten minutes she was already undergoing emergency caesarean section, life threatening for both her and Gali, following placental abruption. Danger to life for Gali for the first few weeks. We received a lot of support from the preterm intensive care team, and we kept trying to stay optimistic. miracle".
Today, Gali, three and four months old, is in pre-compulsory kindergarten. "She was a happy, active girl, with friends, and fortunately with no sign of the miscarriages she was," Talmore says. "In retrospect it feels surreal to go through what we went through. It's hard to put into words."
Combine hands
On the occasion of Prematurity Awareness Month and World Prematurity Day, which will take place tomorrow, November 17, Lahav – for preterm infants in Israel – joins hands with the Pampers diaper brand and the Super-Pharm chain and launches a social campaign "Wrap in Love", designed to increase preterm birth awareness – one of all 10 births – and help premature babies and their families. As part of the campaign, the Pampers diaper brand will donate more than a quarter of a million unique diapers to premature babies, as well as NIS 40,000 to Lahav and NIS 120,000 to the International Breast Milk Bank recognized by Magen David Adom, which provides breast milk to premature babies.