Do we need to be vaccinated and will we soon receive medication to the house? Health correspondent Meirav Cohen spoke at a special panel of the Walla! Today (Tuesday) with David Pepo, Chairman of the Pharmacists' Federation and Prof. Salman Zarqa, The corona projector on the spread of the coronavirus virus' omicron strain, the fear of another wave of disease as well as the impending reform in the field of medical cannabis.
The Ministry of Health has exceptionally approved the prime minister's son to get vaccinated. Do you think this is okay?
"I think the issue of recovery will be discussed today, and there is a broad understanding that recovering people can get a vaccine dose. There are countries like the US that do not accept recovery at all and require vaccinations of two and three doses. I would be happy not to address an individual case. I heard the word no in the audience, and I can also connect to it. "There is nothing unusual or wrong with the decision, but we will wait publicly for the decision today, and accordingly the CEO will make his own decisions."
Do we detect a decrease in booster efficiency?
"We fully understand after nearly a year that vaccines are the best tool in this epidemic. We were all surprised after two doses that the phenomenon of vaccine expiration occurs. I use the phrase third dose and not impulse dose, Maybe no one knows and there will be a fourth dose. I think the preliminary discussion today is a correct one. I do not know when we will need the fourth dose, but the working assumption is that we will need it".
See now a decrease in efficiency?
"Followers, at the moment do not know what the serological level that confers immunity is. I do not yet know whether the third dose will last a long time, but As of this moment, a fourth serving is not yet required".
David, do you think you could have helped with this effort?
"This is a good opportunity to shine a spotlight on the whole world. Imagine that tomorrow morning the Israeli government would have at its disposal another 1,500 medical institutions that can perform the tests and vaccines on availability seven days a week. I think it could be a game changer."
Salman, are you in the Ministry of Health more relaxed?
"I think the information being received at the moment does not reassure us and the public. We are in a new and disturbing variant. The amount of information we need, the validity of the information has not yet been received. South Africa, seems to have regretted telling the whole world Therefore, the information is limited at the moment. We need to understand how contagious it is and how much it causes a serious illness, and also understand whether the vaccine is effective or not. We understand that it is probably twice as contagious as the Delta. "In Israel, there are two reports of an increase in hospitalizations. Is it the Delta or maybe the Omicron there?"
We are two weeks after the incident and there is no doubling of verified, and manage to interrupt the contagion chains.
"I wish you could say no as she shouted, but we are not there. I still can not give a sedative siren. You can say that even if it is less contagious and more deadly, there is still here like a match in a field of thorns that can shower. There are still lots of children here who need to be vaccinated. There is potential here for high morbidity and, God forbid, for the fifth wave as it turns out that it bypasses the vaccine and is more contagious. "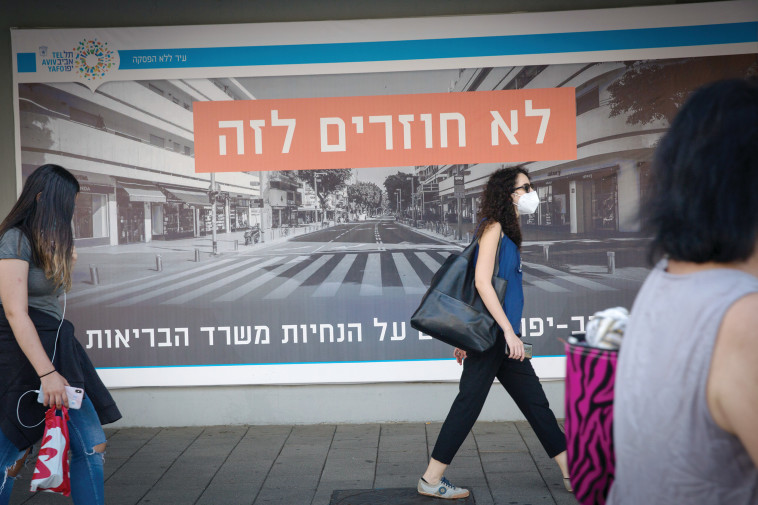 He added: "The information is not information from what is happening to us. We need a critical mass of patients who can manage data, data, statistics. There is a high morbidity in the UK, and I hope she will share her information. Wednesday we went to sit in the bunker for eight hours to have a conversation and coordinate expectations about what would happen if the variant came. In my opinion, the Israeli response is very proportionate. "
Why should we expect a debate with the Prime Minister tomorrow? Will you encounter vaccinated people returning from abroad?
"The thing that bothers me the most is three days of isolation for vaccinated people, but it was required and proportionate in light of the understanding that vaccinated are contagious. This is the first thing I would like to lower. I think we are not ready yet to return to routine, and that we are still in a complex and problematic situation."
Cannabis medicine: "A bright future is expected"
On the exclusion of CBD from the Drug Ordinance: "There is an economic impact here. This is an exclusion of the CBD from the Drug Ordinance. There should be no restriction regarding it. Contraindications to the use of CBD, but once we can separate the substances and give only the CBD it will be much easier to use, so I foresee a bright future for CBD. "
Will people paint on the doors of pharmacies?
"There is enough availability, they know we are available."
Are we risking here?
"Naturally, every time we talk about a new molecule in the market there is hype. I trust our pharmacists to know how to coordinate expectations, because this is not a panacea. I trust them."