The tragic death of 6-and-a-half-year-old Yosef Naim, who lost consciousness in his home and did not wake up, is a rare case. The cause of death is not yet clear, but it is known that this is a child who does not suffer from background diseases and that about a month ago he contracted corona and recovered. The boy's 4 sisters also had illness in Corona in the past and were evacuated to hospital suffering from vomiting and shortness of breath.Professor Yehuda Adler, chairman of the European Association of Cardiovascular Diseases and a writer on global labels in the field, says the case may be due to "myocarditis" – an inflammation of the heart muscle that in rare cases can be caused by coronary heart disease.
"When a child who fell ill in Corona died in his sleep, several directions are usually examined: the first is PIMS – Multi-systemic inflammation that can be caused as a result of the virus, which manifests itself in a variety of symptoms such as: abdominal pain, rash, redness in the eyes and more. Another cause is myocarditis – an inflammation of the heart muscle, which in some cases may appear asymptomatic, causing a terminal arrhythmia that attacks the child during sleep or during notes.
According to him, from his conversations with Prof. Hezi Levy, director of Barzilai Hospital in Ashkelon, it appears that the boy did not suffer fromPIMS. "Therefore, I recommended that Prof. Levy examine the direction of myocarditis after corona. By the way, it turns out that the child suffered from fever in the days before death, which can strengthen this hypothesis."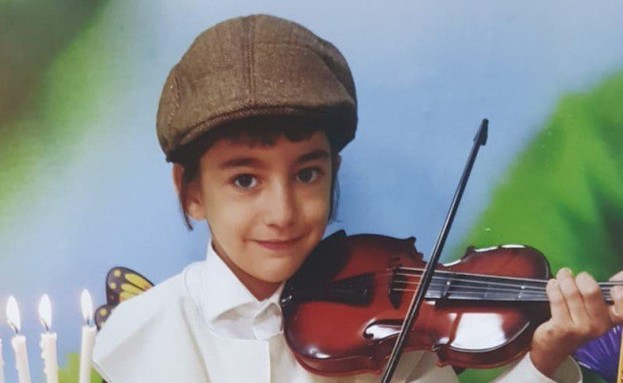 Quite a few parents who are undecided about vaccinating their children say that vaccines can also cause inflammation in the heart muscle.
"True, but it is important to remember that the likelihood of this is significantly lower than the chance of a child recovering from coronary heart disease. Although the cause of death is not yet known, but if it turns out that the child died of myocarditis, this is further proof of the need for corona vaccines."
The boy's sister is also currently hospitalized at Barzilai Hospital. To date, no official response has been received from them regarding her condition.