Meital Segal, creator and actress, discovered a few years ago that she suffers from OCD. Now, after a healing process that included writing songs, clips and dealing openly with the bothersome disorder, she puts on a show – "Concert on Mental Health", during which the main character who suffers from many cognitive disorders, undergoes a musical healing journey and is exposed to more and more people experiencing similar difficulties."I come from a home that ignores the whole concept of mental health," says Segal, "so all my life I dealt with it without knowing it was dealing with it. In recent years when I started being treated, I realized that what helps me the most and allows me to heal is simple." "Talk about it. '
As an actress and creator, the staff has released clips and songs on the subject, most of them inspired by the series full of musical numbers, 'The Crazy Ex'. The romantic comedy Did not hesitate to engage in the darkest sides of the psyche, And she describes the life of Rebecca Bunch, who is diagnosed during the series as having a borderline personality and being treated with psychiatric pills.
Segal's next step was to produce an entire show, based on both songs from the series and original works. This coming Saturday evening, the concert "Let's Talk OCD" will take place for the first time in Tel Aviv, starring the artist together with Anat Waxman and 7 other actors and singers, 5 musicians and one heroine named "Nefesh", who is undergoing a healing process. Through a row of crates that represent a variety of emotional parts, which affect her from when she was a child to the present day.
"The discourse on stage is direct, open and deals with issues that we do not usually talk about easily on a daily basis," says Segal. Is that it's okay to be wrong and it's perfect to be imperfect. During the show one part of the soul comes out of the closet of the LGBT community. I explain in the play that being exposed to the world with a mental disorder can be very similar to the feeling of coming out of the closet. "
The 10 best songs in the "Crazy Ex" series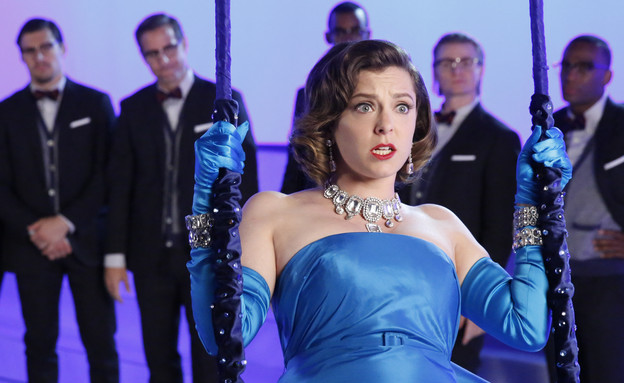 How has the creative process affected you?
"Last April I underwent a diagnosis after 3 and a half years of treatment. Compared to the results of the previous diagnosis I turned out to be 86% less OCD. That means my life has changed completely. Far fewer rituals, far fewer anxieties. There are still bothersome thoughts but the logic I put in allows me not To get into anxiety about them. "
Who is the show for?
"For anyone who is dealing with mental difficulties themselves, of course. In addition, those who deal with the field such as therapists, psychologists, psychiatrists and Tachles – it is intended for everyone, for anyone who comes open to the issue of mental health and honest dealing with the mind."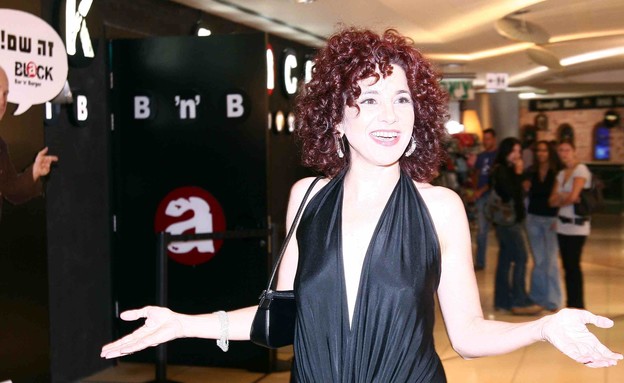 A reflection of yourself on stage
The whole show is based on the story of Meital's life and centers on her complex relationship with her mother, especially around the fiery potato of the mental health attitude. Actress Anat Waxman, who plays Meital's mother as an older character who does not understand and does not know the world of mental health, refers to the fact that in recent decades there has been a change in the company's labels on mental struggles of all kinds: "25 years ago Ciprofloxacin "I remember that when I was a child, my aunt had postpartum depression, she was hospitalized and when I heard her talk to my mother I thought she was crazy. Everyone who was depressed was called crazy then."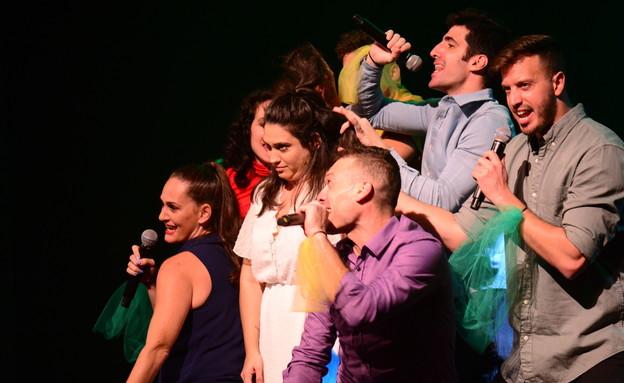 How did you come to attend the concert?
"At first I came to see the show as a spectator, and pretty quickly I told myself I understand what they're talking about. Another box opens, another topic comes up and I understand it too. When I talk to people about the show, many tell me they also have OCD, and this disorder is "She just jumps to the other mental injuries that need to be talked about. After Meital did a thorough treatment with herself in depth, she brings a gift to the audience and miraculously presents on stage the disorders and how they were created."
_OBJ
What did you find out about yourself during rehearsals?
"My OCD. You'm not happy about it, you're still ashamed of it. Even now when I say I have OCD it embarrasses me. But why should I be embarrassed by something inherent in the human genome that exists in so many people, why not talk about it? Like talking about any physical illness?
"I remember myself performing whole ceremonies. Jumping up stairs, going back and forth to close the door again and again. I'm sure many identify with these annoying and small habits like making sure to start walking on the right foot or jumping on certain bumps.
"It is very important to put this issue on stage and I am happy to be a part of it. It is an issue that is important to take out of the closet – for the benefit of the contestants themselves of course and for society as a whole. It mainly gives comfort.
The next show will take place this coming Saturday evening (18.12) at the Rosin Auditorium in Tel Aviv