Corona in China: "Zero Infection" PolicyIn the past year, the Chinese government has adopted a "zero infection" policy, the opposite of a "live with the virus" policy. According to data from China, the administration has managed to get 2 people from Corona to die in the country in the past year. It is therefore not surprising that a local outbreak in the city of Xi'an, of 635 infected out of a population of 13 million people, led the administration to declare a stricter closure with restrictions on leaving the house. For comparison, this is a positive percentage of only 0.005%.
Authorities led by President Xi Jinping are determined to eradicate all local infections ahead of the Beijing Winter Olympics in February. Every positive case is sent to quarantine and brings immediate follow-up of the contacts using surveillance technology and artificial intelligence. One case marks the beginning of an inspection of entire buildings and neighborhoods that are sealed, following only one case. This is a very unusual tool, but according to the Chinese government – as a result of the tough policy, China has far fewer deaths.
The Chinese city of Xi'an has been under closure for five days following the eruption. Between December 9 and December 26, 635 people were infected, 150 of them with symptoms. From December 23, every household is allowed one person to go out for essential shopping, to buy groceries and medicines, and other than that – leaving the house is forbidden. Other family members are not allowed to leave the home unless they have vital jobs or urgent matters to take care of. Those who determine what is an urgent or vital matter are the employers or community leaders.
In addition, in order to leave the city, the residents must obtain a special permit from the local authority. Despite the stringent restrictions, according to data from China – none of the hundreds infected are with Omicron. Across China, a handful of omicron infections have been identified among tourists and in southern China, not the peak. In the count of new cases of local symptomatic infections, China has reached a peak since the National Health Commission began classifying asymptomatic carriers separately in March 2020.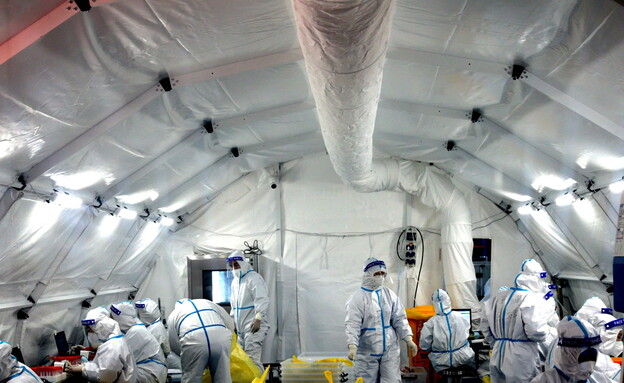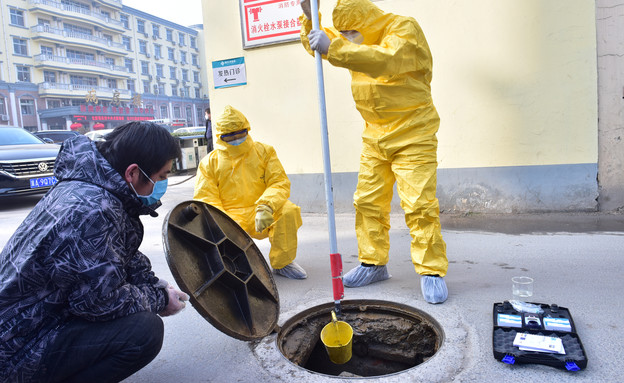 Xi'an also launched a disinfection campaign across the city. District workers sprayed solutions to kill bacteria and contaminants on roads and buildings, and residents were advised not to touch plants or the walls of buildings. Dongyan Jin, a virologist at the University of Hong Kong, said the mass disinfection of air and surfaces in the open air seems unnecessary given the low risk of people being infected from outdoor surfaces or in the air, when there are so few people outside. "This is a cannon shooting with a cannon," Jin said, but stressed that he actually believes that disinfection of surfaces inside buildings, especially in places where infected people visit, is necessary.
Zhang Bolli, a Chinese expert and former representative in the National People's Congress, told state media CNWest that he believes it is "entirely possible" that the outbreak in Xi'an will be fully under control by the end of January. The closure on Xi'an is the first time China has implemented such drastic measures since early 2020, but the administration has been very cautious in recent months.