As every year, the Hematological Conference is held in Atlanta, USA, attended by experts from around the world, who are eagerly waiting to hear about new studies proving the success of groundbreaking therapies in the field.Last year we spoke with Prof. Martin Ellis, chairman of the Israeli Association of Hematology and Infusion Medicine and director of the Hematology Institute and Blood Bank at Meir Medical Center, who talked about new developments. Among other things, he noted more effective and targeted treatments for leukemia, various treatments for blood diseases that have been found to be effective and on the other hand involve fewer side effects – as well as targeted therapies that improve treatment options for patients with hemophilia and other blood diseases.
This year we also talked to the professor, but this time our expectations were lower. The past year has been marked by a war on the corona virus, and it was to be expected that a significant portion of medical and research efforts will be devoted to treating and preventing the spread of the virus. Fortunately, this time too, Prof. Martin returned equipped with good news, which indicates that progress in the field has not stopped and even increased, despite the complex period in which we learned to live.
"This year, the conference covered many areas related to cell biology research and genetic therapies, new drugs expected to hit the market and a focus on malignant blood diseases – leukemia, lymphoma and myeloma as well as other diseases such as hereditary anemia and coagulation diseases," concludes Prof. Ellis.
Game name: Targeted drugs
We asked Prof. Alice to choose the most interesting headlines from the conference, which herald groundbreaking treatments. "If in the past we were used to seeing mainly aggressive and comprehensive treatments for malignant diseases, today the field of treatment for leukemia and other cancers is moving towards customized medicine, with the introduction of targeted therapies tailored to specific mutations in tumor growth I think this is great news. We are used to dealing with the problem and not its root, and in this respect there is definitely a revolution here. This is an area that is only getting better every year. "
Therapeutic news for patients with hereditary anemia and lymphoma
One notable example of the therapeutic progress that Prof. Alice is talking about can be found in reference to aggressive lymphoma – cancer of the lymph nodes. "It is a deadly disease that without treatment develops at a very fast rate. For 20 years it has been customary to treat patients with the disease through a combination of chemotherapy with biologic therapy. This treatment allows to achieve good healing results in about two-thirds of patients," explains Prof. Alice. But today a work is published that changes this therapeutic status, he said: "To this combined treatment they added another biological treatment aimed at the cancer cell. This is a treatment given in addition to the old combination, which allows to reduce some chemotherapy. "More improvement in the results. Moreover, thanks to this combination of treatments which reduces the need for chemotherapy, the patient suffers less from severe side effects and his quality of life improves. This is a line that you get once every 20 years and me personally it is definitely exciting."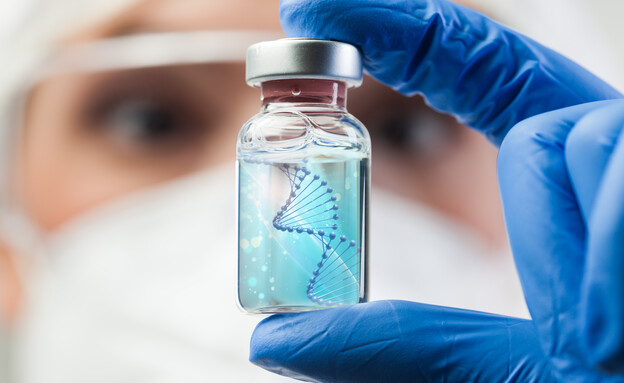 An equally exciting line is the one relating to the same group of lymphoma patients who do not recover as a result of the new combined treatment. "About 40 percent of lymphoma patients do not recover from the disease despite the new treatments. So far, these patients have been treated with aggressive chemotherapy and through bone marrow transplantation. This is a difficult treatment that does not yield satisfactory results. In recent years, a new technology has entered the treatment market – CAR-T The idea is to sample white cells from the patient, engineer them outside the body using an antibody that will recognize the lymphoma and then return them to the body through an infusion. This is how the patient's cells actually damage the tumor. This year this treatment was introduced as an option for patients on the second line and not on the third line as has been the practice so far. This is great news for patients, which means they are not required to go through the transplant phase. This is one of the most successful immunotherapeutic treatments, the goal of which is to mobilize the immune system to fight the tumor and thus allow patients with a deadly disease to recover, or at least experience a prolonged remission from the disease. I appreciate that such treatments will change the therapeutic practice in the future. All that is left now is mainly to cross the economic barrier, because these are very high-cost treatments. "
Prof. Alice explains that the same technology enables a therapeutic horizon for patients with "myeloma" – "About a decade ago, myeloma patients were sentenced to die from the disease within two to three years, and today they can live for more than a decade thanks to new treatments. CAR-T technology is currently available "For myeloma patients in later lines, but the trend is to advance the treatment of patients with this disease to earlier lines – that is, at an earlier stage of the disease, which will save more aggressive treatments and allow the patient a better quality of life," explains Prof. Alice.
"We live in a fascinating age. On the one hand, there is no doubt that corona disease provides us with a significant research challenge, and on the other hand – every day we witness encouraging treatments for patients with serious diseases such as lymphoma or hemophilia. " Prof. Alice in summary.