Nearly two years have passed since a mysterious virus threatened to take over the world, and kept its word. Since the news of the stressful images from China and the reports that spread faster than the virus itself have appeared in the news, we have become accustomed to the fact that our lives will probably no longer be the same. Closures, days of isolation and masks – all of these have entered our lexicon, even if we really tried to suppress their necessity.Although even in these very moments, it does not seem that the stubborn Corona is about to disappear anytime soon, as it has been since December 2019 – when the first cases in New York and Italy were reported, a few things have changed that make the world of medicine and science smarter, and probably a little smarter. Today experts understand more about the mechanism of action of the corona and its spread, new drugs are starting to fill the shelves, medical teams know better how to treat respiratory patients and of course – the world's secret weapon – vaccines, without which we would probably be much more problematic today.
Dr. Keren Landsman, a physician who specializes in public health and a member of the "Madat" association, has closely followed the changes that have taken place in the world of medicine and science in the last two years. We asked her to detail what we know today
We learned how to treat respirators
"When the corona raised its head, and people in need of respiration began to fill the inpatient wards of hospitals, it was not really clear what was the best way to feminize those who needed it. "It was problematic and even caused the patients to depend on the ventilator. Today, for example, they know that the correct position of the respirator is on the abdomen and not on the back, and that a different method of respiration must be used."
Production lines for respirators and masks have been opened in Israel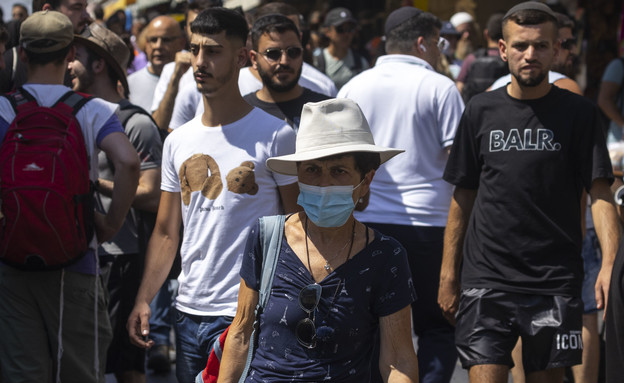 We realized that a mask is really effective in reducing the transmission of the virus
If at the outbreak of the plague it was not entirely clear what the effectiveness of the mask was in preventing the spread of the plague, then today the answer is clear. "The main argument of those who opposed the widespread use of masks was that most people just do not know how to use it properly, so there is no point in using it. However, over time we have realized that even if not everyone uses it properly, it is still an important tool "Perfectly. This is a significant perceptual change that accompanies us to this day," says Dr. Landsman.
Do you wear a cloth mask? You are not protected enough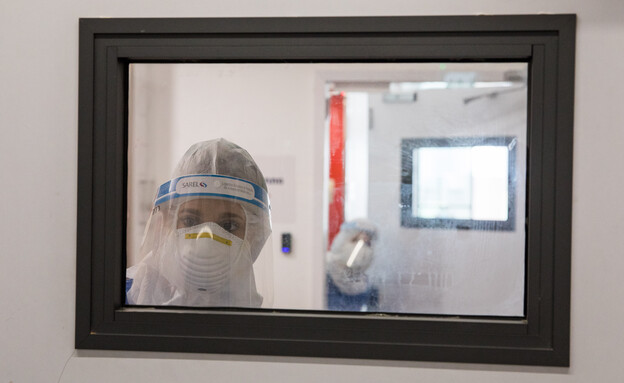 We have formulated new ways of transferring information between medical teams
Dr. Landsman talks about a particularly original way that has become an almost official platform, through which experts from all over the world share medical information to this day.
"This is actually the first time medical teams from around the world have learned to communicate in groups on Twitter," says Dr. Landsman.
Dr. Landsman notes that beyond the fact that Twitter has served as a platform for transmitting medical information, many experts have also used it as a place to unload the emotional charges that have arisen during patient care. "It is not trivial that doctors receive such broad mental support. "At a time when crews worked for many hours in protected space suits and in all weathers, there was no doubt that Twitter served as a place of comfort, perhaps the ultimate, where crews could share their feelings, frustrations and also gain a listening ear and true understanding from colleagues experiencing similar things."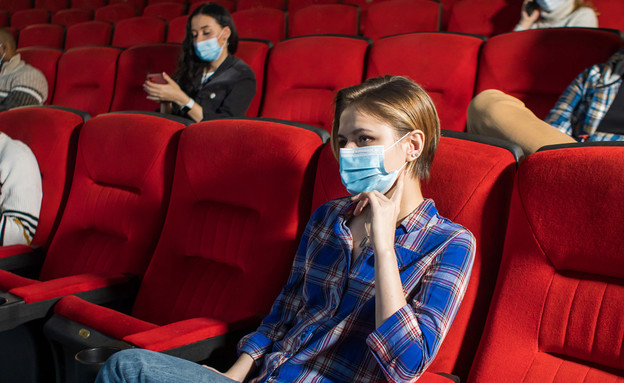 We have learned that distance is not a bad thing
"To me, there is a welcome change of mind here," says Dr. Landsman. People better understand what distance means, and also why it is important to stay home when sick. This knowledge is a force that allows us to be a more careful, considerate and healthy society. "Most people today understand the value of epidemiological science researching the spread of disease around the world, and things like epidemiological investigations are no longer foreign to the general public."
This is what it sounded like in 1919: "Avoid kissing and keep social distance"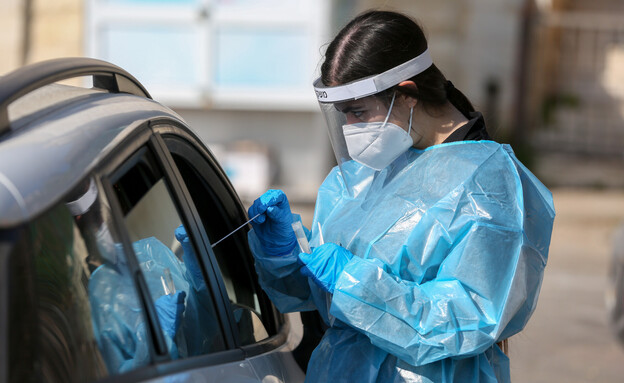 We have developed corona tests
At the beginning of the plague we all hoped they would find a way to let us know if the person next to us was sick. Since at first they did not know how to perform a rapid sampling of the virus, we had to stay away from grandparents and relatives, who often suffered from loneliness and social hardship. "Corona tests are now available everywhere, and moreover there are home tests that can be performed without the need for queuing or waiting. Even if they are not one hundred percent accurate, they certainly serve as an effective tool in preventing the spread of the plague. I think these tests were developed quickly and surprisingly." .
Rapid Corona Tests – Where Are They Tested? The full list
That we included the flooring
Virus flooring is a tool that has always been used to detect new strains, which makes it possible to better prepare for their spread. Dr. Landsman notes that if in the beginning old and slow flooring machines were used, today the process is several times faster and more efficient. Today we have the opportunity to know not only where a particular strain came from but who the contagious factor is. Beyond that, it is a global process – today, tiles are everywhere in the world, and it is definitely an impressive achievement. "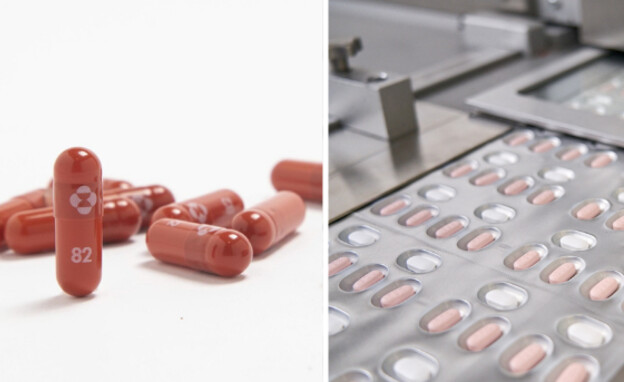 We discovered new drugs
From the outbreak of the plague, various experts tried to treat patients with various drugs, and when it came to severe patients, the game was "try as you can," understanding that everything must be done to save lives even in an age where the virus spreads faster than knowledge. "When it comes to corona it is important to understand that prevention is still the most effective treatment. But once someone is infected the wisdom is to prevent the virus from replicating the virus in the body cells before it multiplies. Fortunately, today we are talking about new drugs "The symptoms. This drug is based on existing technology, because usually the development of a drug from scratch requires many years and huge budgets, and yet, there is no doubt that this is a huge achievement that has astonished scientists."
The drugs that may save corona patients from death – how effective are they?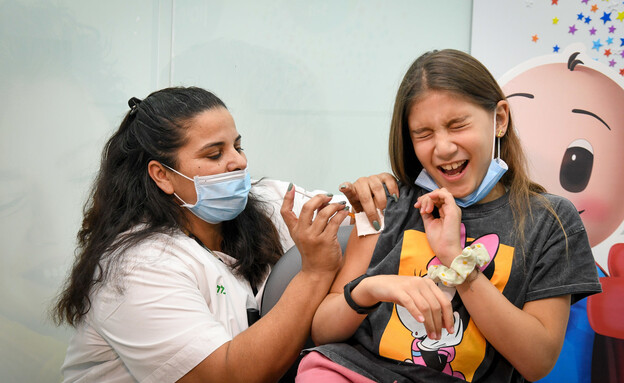 We have developed a vaccine against corona
Along with all the changes and innovations mentioned, there is no doubt that the highlight that sums up two years of fighting the virus, is the development of the vaccine against Corona. Against all odds and contrary to the assessments of many experts, scientists have been able to produce an effective and safe vaccine and even overcome the transport challenges required in the beginning.
"The technology on which the vaccine is based has been used by the world of science for many years, and yet not many people believed that in such a short time they would be able to adapt it to the corona virus. , Ultimately led to a solution in the form of one of the most successful vaccines ever produced. For many years vaccines have been used by mankind and protect it from potentially fatal diseases. the world.
"There is no doubt that we will face another challenge and there may be many more changes and ongoing learning. This is a virus about which not everything is known yet, and science continues to research and analyze the best methods that will allow us to lead a routine while maintaining our physical and mental health. "The epidemic is still spreading. I hope that in the summary of the next period we will be able to report on advanced developments alongside optimism and good news for a better future."