Completely healthy people who decide one fine day to participate in a clinical trial performed on their body. adventurism? Sense of mission? Love science? Either way, it is clear that the level of safety in supervised laboratories is the highest, and the importance of experiments as a critical step in drug and vaccine development is unquestionable.
Yoav Even, participated in the Israeli Biological Institute's corona vaccine trial
We all know Yoav Even, 47, from television. He has been the health correspondent for Channel 2 News for 16 years and is well acquainted with what is happening within the health system. In the past year, Even participated in an experiment at the Biological Institute, which aims to test the effectiveness and safety of a blue-and-white corona vaccine.
Yoav, why did you choose to participate in the experiment?
"I felt like I was part of something important and also that I was right at the forefront, just like the medical and nursing teams in the field who fought the curb of the epidemic by treating patients. For me, participating in the experiment was the perfect combination of Zionism and adventure."
What reactions did you get from the environment?
"That I'm crazy, that I'm abnormal, completely insane. I can understand where these reactions are coming from. I guess if I had a family and kids I would not be participating in the experiment."
How did you feel during the experiment?
"I did not feel any change in sensation, except for local pain at the injection site."
How did you react at the stage when it was announced that the vaccine participants were not entitled to a green label?
"When I found out about it, it was very annoying and outrageous. To my delight, the Ministry of Health quickly realized that there was a problem here and gave us a green label."
"I guess if I had a family and kids I would not be participating in the experiment"
Did you have any doubts along the way?
"When they explained to me that I belonged to a group of volunteers who were not given a high enough dose, I said to myself that it's just crazy. Material whose effectiveness is unclear, you are also not protected. "
Will your experiment be successful in your estimation? In the end we will have a blue and white vaccine?
"It is very difficult to assess. In the end, it is a body that performs something it has never done. Since the experiment is conducted by some of the best professionals in the world, there is a good chance that it will succeed." "He puts sticks in the institute's wheels to prevent him from this success, and assuming they are correct – we are definitely in trouble."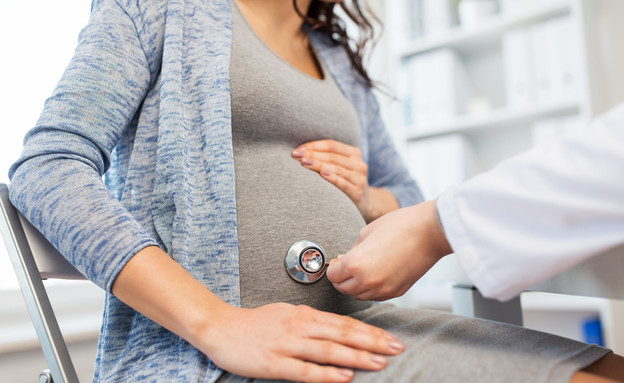 Roni Ben Zvi, participated in a vaccine trial CMV
Roni Ben-Zvi, 31, a resident of Kiryat Haim, married with a child, describes herself as someone whose science flows through her veins. She is currently completing a doctorate in the Faculty of Medicine at the Technion in the field of retinal degeneration diseases, and in her short life she has already participated in several studies.
"The first research I participated in was in the field of memory and learning," she recalls. "It was during my undergraduate degree. So far, I have participated in five studies in various fields: clinical trial of an experimental drug for allergy, research in the field of vision, clinical trial EMG, during which I had to perform tasks and respond to videos while electrodes connected to the brain and tested activity. ", Says Roni. But the most significant study in which she participated was, she said, a trial for a CMV vaccine.
"I was exposed to this experiment by chance through a Facebook post, when participants were looking for a vaccine experiment conducted at the Department of First Phase Studies at Rambam. It is a virus that can endanger a woman's fetus if, God forbid, she is infected with it during pregnancy. "Unfortunately, the vaccine did not work for me because it was probably not effective enough."
Weren't you worried?
"No. I knew it was an experiment that went through the safety stages in the lab and in animals and had even been tested in humans."
And what about future impact?
"In terms of the mechanism of action of the vaccine there should be no effect. It is a protein that breaks down at some stage."
"If the vaccine had worked I would have benefited from it during pregnancy"
How did the spouse react?
"He was a little apprehensive at first, and mostly wanted to know what the possible consequences were for a future pregnancy. Since I am from the field and know the biological mechanisms I was not worried especially after finding out and realizing there were women who participated in the experiment and got pregnant without special problems."
Did you feel anything after the vaccination?
is nothing.
With a hand on heart – what led you to participate in such an experiment?
"Very simple – I wanted to contribute to science. I believe in it and live it and want to promote it in any way I can. And yes, you could say that in this case I also had a certain personal interest, I knew I had no antibodies to CMV and if the vaccine worked I would benefit The pregnancy. "
By the way, in case you were wondering – participants in the experiment do not do so voluntarily. The financial reward for each meeting for the purpose of research is between NIS 300-800. Despite this, this does not seem to be what drives them. "My decision to participate in the experiments was due to several considerations, including the payment – yes. Although I really did not expect to get rich from it of course," Roni clarifies. "My real motivation was the desire to advance science. I am involved in my daily life in science so it is very important for me to take part in it and advance human knowledge in what I can contribute. I feel immense satisfaction knowing that I help people, and that maybe someone will have a better life. "By the way, my sister also participates in the experiments. Although our mother is not crazy about the idea, she raised us on the values ​​of giving and caring for others, and this is our way of applying what we have learned."
What do you think about people donating their children for vaccines – would you agree?
"The truth is I do not know. I guess it depends on the specific experiment. If it is not an experiment that involves injection then surely it is. If so, I would examine the matter in depth and make a decision."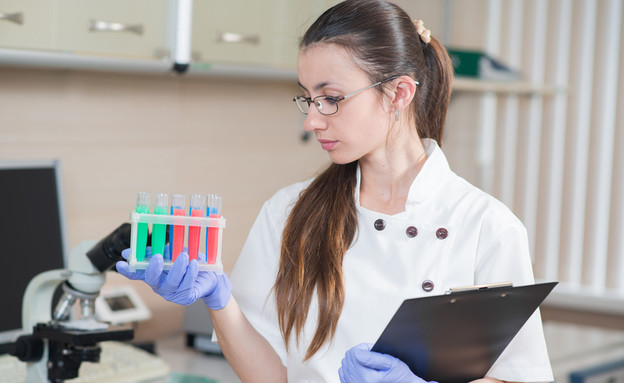 Hila Levy, participated in a trial for the drug for AIDS
Hila Hofit Levy, 35, married, is a nurse at Haemek Hospital. About a year and a half ago, she participated in a study on the cure for AIDS. "The study was in its first phase. I heard that healthy people who are not carriers of the HIV virus, and are not in a risk group, have regular partners and do not meet the classic category of AIDS risk groups. At that time I was a nursing student. I met the criteria and went for That's it, "she says.
"Because I work in medicine, I know the importance behind research, and I know what scientific breakthroughs mean. It is clear to me that without the part of the volunteers who agree to take part in this research it is simply impossible."
"I could not help my father, I hoped that maybe someone else's father would be noble"
Throughout the study period, which lasted about 9 months, Hofit's sick father was hospitalized due to a very serious heart disease. "I felt that if I could not help my father, maybe thanks to my participation in the research I could help someone else's father and that comforted me a little bit," says Hila.
What did the research involve – does it sound stressful to participate in something that involves exposure to the AIDS virus?
"We were given a pill designed for AIDS patients who suffer from immune system problems. The goal was to test the drug's effectiveness on the immune system. Luckily I did not feel any side effects."
Hila explains that alongside the close supervision that takes place over each study, it is important that there is also a supportive environment. "The husband and family's support is very important to every volunteer. To my delight, I received a lot of support. When I told the family about my desire to participate in the study, they were not surprised because they know me. "Throughout this busy period, my husband continued to support and occasionally drove me to Haifa. His support allowed me to continue my research until it was over."
"A study involving humans begins many years earlier"
Dr. Avivit Peer, director of the Department of Clinical Trials at Rambam, explains the safety of the process: "Usually any study in which humans participate begins many years earlier. Safety tests begin in the laboratory and then test the safety of animals. In fact, it takes several years to "For approval from all regulatory bodies, and only after receiving them comes the first phase, in which volunteers are sought to participate in the study. This whole process is accompanied by the Helsinki Committee whose job is to ensure that no one is harmed as a result of participating in the study."
Dr. Peer notes that the goal of early-stage early studies is to test the safety of a drug or vaccine, first with the participation of a limited number of healthy people. The efficacy of the drug versus a placebo is tested on a greater number of participants. "
"I take my hat off to every participant who chooses to advance the world of science. Without them it would not have been possible to develop life-saving drugs, vaccines and treatments and it is definitely exciting."