The fourth wave: The rising trend in morbidity continues, with the Ministry of Health this morning (Thursday) reporting 448 verified corona carriers diagnosed at midnight. The number of active patients has increased, and now stands at 15,292 people. The number of serious patients increased by 8 and a total of 159 serious patients are hospitalized in hospitals across the country.
The adhesion coefficient (R) is 1.33. Note that as the R coefficient is greater than 1, according to the Ministry of Health it is an epidemic in the spread. Also, an AMN report made it clear that the number of critically ill patients would increase as more people became infected, despite the vaccine.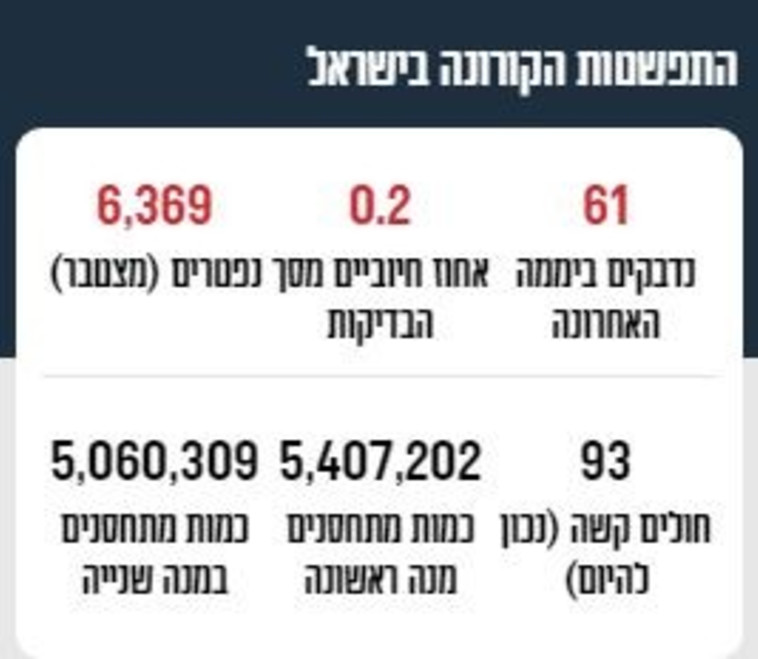 As you may recall, last night at the cabinet meeting, a vaccination plan for those aged 60 and over was approved in a third vaccination dose, in a precedent.setting manner in relation to the rest of the world. A total of 6,463 people died since the onset of the plague in early 2020.