This week we celebrated "Nutrition and Nutrition Week in Israel". This week is a joint initiative of the Association of Dietitians and Nutritionists in Israel (Atid), of the Nutrition Division of the Ministry of Health, led by Prof. Ronit Andwalt and of the Histadrut Association of Dietitians. We thought this was a good opportunity to address questions that we are often asked about the profession, and perhaps even shatter a myth or two.
The difference between a nutritionist and a dietitian
First, let's be clear. In our profession most professionals are women so this week the gender reference will be accordingly. It may be surprising but there is no difference between a nutritionist, a clinical nutritionist, a dietitian or a clinical dietitian. Each one chooses one of the four settings and sometimes even more than one fixed setting. Unlike trainers or instructors for nutrition, proper nutrition, natural nutrition or otherwise, the definition of the profession is only after obtaining a license from the Ministry of Health. Each licensed dietitian appears on the website of the Ministry of Health, and the list includes 3,604 dietitians, as of the closing date of this issue.
The license is obtained after training that includes a bachelor's degree in nutrition science (which also includes courses in exact sciences: biochemistry, immunology, statistics and genetics). This is followed by a six.month internship at a hospital, which combines a month with community health services. At the end of the academic and practical training, a theoretical government test must be passed.
The long and comprehensive training helps us to identify the causes of difficulties in dealing with food and eating at different stages of life – from pregnancy and infancy to old age, whether the reasons are medical, emotional or mental, or a combination of the two.
Do you give a menu?
sometimes and somtimes not. Sometimes dietary recommendations are given alongside a menu tailored as a personalized suit to the patient and according to his measurements. That is, to the nutritional requirements, to the blood tests, to the medical condition, to personal preferences and to the goals to which the patient and dietitian aspire.
But there are times when a menu is not needed in order to assimilate dietary habits and shed extra pounds. The nutritional discourse is conducted alongside a discourse on food.related thoughts, emotions that motivate such and other eating habits, body image, prejudices and myths about food and eating that must be understood and sometimes refuted. The dietitian accompanies throughout the process from the introductory phase, coordinating expectations and setting common goals, through working on the right habits to implementing the changes over time, as this is the biggest challenge.
Where are the dietitians' facts?
In hospitals, outpatient clinics in hospitals, in HMO clinics, in mental health institutions, in institutions for the special needs, in nursing homes, catering companies, educational frameworks (after.hours programs), local authorities, food and nutritional industries, food technology ventures, associations, academia and research.
Naturally, everywhere the professional focus is different. In hospitals, dietitians will treat inpatients in the intensive care unit and in the surgical ward, some of which are fed intravenously or by other means. Dietitians perform a nutritional assessment and accordingly recommend a proper diet. They are essential in all hospital departments – oncology, dialysis, internal medicine, cardiology and others. Nutritional therapy is an integral part of overall therapy.
The dietitians in the community help with a variety of health conditions. Training and treatment of those whose blood tests the indices show a deviation from the range, such as cholesterol, sugar and iron levels. As well as counseling and accompaniment in cases of intestinal diseases, eating disorders, pregnancy even if it is normal and especially when it is at risk; Accompanying professional and amateur athletes; Eating selectivity, especially among children and adolescents, but also among adults. It is recommended that anyone who chooses a diet that limits the consumption of some foods, such as vegetarian, vegan, gluten.free, ketogenic or otherwise, consult a dietitian. Nutritional knowledge helps to make informed choices, especially in the age in which we live, with a wealth of information that is not always scientifically based.
Not a policewoman, not a judge
"I know what needs to be done to lose weight, but I need a cop (and maybe even a jailer)," Ch confessed at the first meeting. We are neither police nor judges, we find similarities in our profession as mentors. We accompany those interested in improving the menu along the route. Do not equip menus at home, do not measure the circumference and weight. Quite the opposite. A guide accompanies the hikers at all times and outlines the path according to the circumstances: if there is a rock fall, you will change the route accordingly. So do we – the recommendations for birthday celebrations or to differentiate during a period of tense security situation, are different from the recommendations in the routine.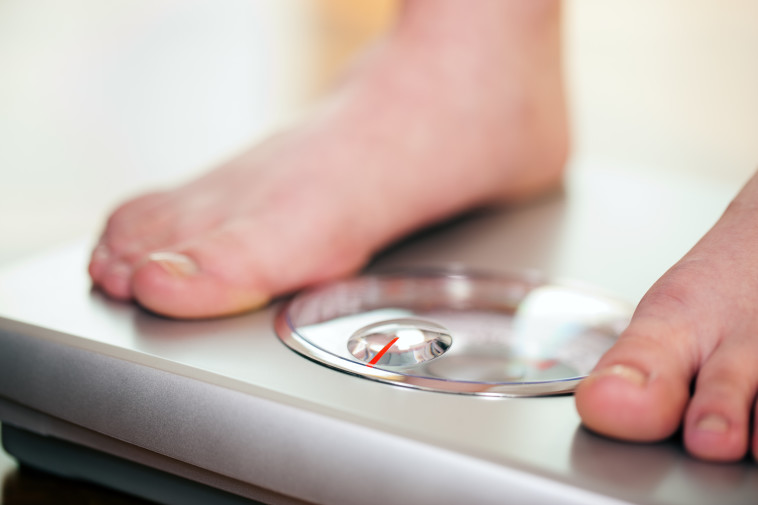 Do dietitians eat chocolate? And ice cream?
Definitely yes. At professional conferences, pre.Corona, the dessert buffet was popular and not just the salad buffet. Personally, we can testify that we too do not just eat healthy food all the time. We also like "unhealthy food", with or without quotes. One of us is a crembo, and the other is chocolate. Not every day and not even every week, but from time to time with great joy. Not infrequently we find ourselves facing the challenge of giving up or eating little. Our kitchen has mostly healthy food – but not only. As dietitians we are aware of the importance of food beyond providing energy and essential components to the body. Food is a part of our culture, of tradition, of the pleasures of life. Therefore it is impossible to compromise on taste and experience. On the other hand, poor nutrition over time impairs the quality of life, and we must find the middle ground.
Suffering from pain during corona? This is the solution for you and it is cheaper than you think