Many people suffer from severe wounds in their legs that are difficult to heal. Dr. Henry Schwartz, a general surgeon and vascular specialist at the SRP + specialist clinics, and the man behind countless success stories of limb amputation, explains that a hard wound heals, defined as a wound that despite conventional treatment fails to heal. According to him, there are various reasons that may lead to such wounds.
Diabetes, arterial occlusion, venous disease and trauma: The main causes of wounds Difficulty healing
Diabetes is one of the major causes that lead to wounds that are difficult to heal. "It is a disease that affects blood vessels and nerves, and it can lead to significant wounds and even severe ulcers," explains Dr. Schwartz.
Dr. Schwartz also points out that in addition to diabetes, there are various diseases and symptoms that can cause such wounds: vascular blockages, venous disease and various traumas.
Treatment of wounds difficult to heal
Dr. Schwartz explains that in order to treat a wound of this type, it is first important to make an accurate diagnosis of the problem. Diabetics, for example, must understand the danger of injury, as such a wound may, God forbid, lead to amputation. Therefore, as soon as a wound is noticed, even if it is small, medical attention should be sought immediately. Neuropathy is also a known problem among diabetics that causes nerve damage, which sometimes causes sufferers of the problem to not even notice that they are injured. Therefore, when it comes to diabetics the best treatment is to prevent the wound in advance. "When injured, it is important to treat the wound as quickly as possible, and also to make sure that no infection has been caused."
In contrast, when it comes to a severe wound healing from vascular disease, Dr. Schwartz recommends referring to a Doppler test, which allows to know if blood flow is normal, and if further investigation is needed such as "CT ANGIO", so it can be examined whether a specific operation such as Catheterization or vascular surgery that will help restore normal blood flow.
Dr. Schwartz adds that it is important to diagnose the wound in a place that contains treatments for wounds that are difficult to heal, and emphasizes the importance of treating the infection caused by the wound. In addition, it is sometimes necessary to perform additional operations such as draining the pus. "
In conclusion, Dr. Schwartz explains that treating a hard wound requires both a correct diagnosis and tailored treatment: "Treating a hard wound often heals, and in many cases requires the joint thinking of a team of multidisciplinary experts. Most often such a team includes specialists from various fields: an oncologist, a foot surgeon, a vascular surgeon, and a cardiologist.
It is important to emphasize that some patients suffer from severe background illnesses, such as high blood pressure and diabetes that make treatment difficult. Therefore, timely diagnosis and treatment tailored to the patient's condition are the key to his success. "
"Where public medicine goes wrong, private medicine provides an answer"
The personal story that led to the establishment of a network of centers for the treatment of patients suffering from wounds and difficulties in healing
SRP + is a network of specialist clinics that offers, among other things, advanced treatments for diabetics who suffer from wounds that have difficulty healing. Shmuel Opengel, CEO of the chain, Says that the idea to help this patient population, was born following his personal story: Shmuel's mother has been suffering from severe diabetes for years. Already when he was 12, he used to wear her wounds frequently, to prevent infection. "At that time, there was no proper treatment response, and my mother had to settle for a health insurance treatment that mainly included the use of ointments and bandages in order to prevent infection," he recalled.
Opengel says that the treatment did not help to improve the mother's condition, but was mainly intended to prevent her condition from deteriorating. "The problem in such cases, stems from the fact that wounds that are difficult to heal do not heal. It can reach a state of infection that sometimes reaches to the bones and at some point even requires amputation of a limb."
The dressing of his mother's wounds may have initially prevented a serious infection, but the situation was not as simple as Opangel says. "Beyond the fact that every day a new dressing was required, my mother had to avoid contact with sand, sea, pool and a wound that continues to bleed." Eventually, despite the dedicated dressing he performed for his mother, she had to undergo amputation of a toe. "It hurt her walking, posture and especially her self-confidence," he notes.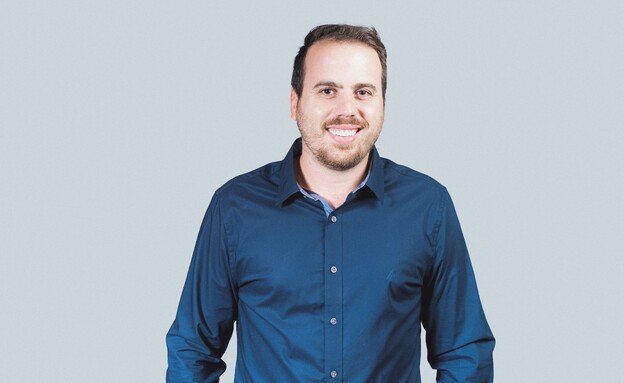 The insight that a patient like his mother does not receive proper care that includes advanced follow-up and solutions has led Opengel to initiate special services for the diabetic population. In 2017, he founded SRP + – a private specialist clinic that provides a variety of advanced medical services. His mother was the first diabetic patient to receive the innovative treatment, Oppangel.
Opengel is a member of the best caregivers, and together they have built a unique treatment plan for diabetics. The program includes monitoring and preventing wound infection, preventing pressure points that could aggravate the condition (fitting shoes, insoles and using fitted socks) and also combining an advanced treatment method with special equipment.
"We offer a lot of innovative technologies and solutions and are constantly updated with the best solutions on the market. Recently, we have adopted innovative biological treatment that we heard about at one of the world exhibitions we participated in. Beyond that, the network offers unique dressing and use techniques."
Oppangel notes that among OECD countries, Israel ranks first in the world in amputations as a result of wounds and difficulties in curing diabetes. "It's definitely a shame, because today there are solutions that make it possible to treat and prevent such situations," he says.
"I suggest every diabetic approach to be tested, and even when a small wound is noticed it is important to approach the diagnosis immediately, because the earlier the treatment is given the easier it is to prevent a deterioration in the condition. Although I could not save my mother's finger, Patients from amputation, sometimes even those who already had an appointment for surgery. "
* The content on this channel does not constitute a professional opinion, recommendation, substitute for consulting a specialist or receiving medical advice.