It was a world that belonged to the young until it was no longer. Doctors have discovered the potential that lies in tic tac, and since then the corona has really become a trend. It started with sweeping campaigns calling for vaccination and continues with the efficient and tailored utilization of the platform for the transfer of accessible medical information to young people, the dominant segment on the web.Today you can find a variety of videos on the social network, some of them viral with concise explanations about surgeries, recommendations from patients, direct acquaintance with various devices and exposure to treatment methods.
One of the videos that characterizes the unique way of conveying relevant and important information in Tic Tac is by Dr. Zivia Friedman Kogan and Dr. Maya Torem, gynecologists, interns at Wolfson Hospital who have found a way to make the threatening gynecological Pap test accessible, through a light-hearted video.
The video garnered tens of thousands of views and they realized that they have an amazing tool to convey a message to young women that for fear and apprehension the tests are avoided. They shot another video. The star of the video was none other than the Speculum, the invasive device for early diagnosis of cervical cancer. The message was also aimed at gynecologists to talk to women at eye level, and give them a sense of comfort.
@mayatorem84 ♬ DilemmaChallenge – Koy ᵗᵈ
@mayatorem84 ♬ Do It To It – ACRAZE
"At first the thought was of advertising and branding, but now I'm just having fun"
Dr. Stella Heisler (43), a dentist from Jerusalem, came to Tik Tuk on the recommendation of an expert who treated her on Instagram matters. Views. Then I decided to make a video that explains what root canal treatment is, I drew the whole process on an iPad, and it reached 200,000 views. Today I have 22,000 followers. "
What are the most popular videos?
"There are videos that get hundreds of thousands of views. The last one was a simulation to close the gaps in teeth that got 170,000 views. There is a video that got more than two million views. I explained with the help of a brush and a model how to brush teeth properly. "At first the thought was about advertising and branding, but now I just enjoy it. People know me and respond to me."
Were there also less good responses?
"Rare. I'm a 43 year old doctor who has a nose earring. Someone wrote to me that he was not willing to take advice from a doctor with a nose earring. In my videos, and I told him that for someone who does not want to get advice from a dentist with an earring, he spends quite a bit with me. "
@drstelaheisler True brushing .. # Physicians #Jerusalem #dental #dentist #oralhygiene ♬ som original – Lucas Nerys
@drstelaheisler please at least rinse your mouth before .. #doctors #tooth #humor #bleaching credit: @davidcohendds #dental #dentist #dentistry ♬ Loca People – Sak Noel
"My goal is to understand what the mood is in the world and to know who my patients will be in a few more years"
Dr. Avri Raveh, 45, a plastic surgery specialist and owner of RAVEH Clinic, The Clinic recently came to Tic Tac, and his goal was mostly educational. ", He says," my target audience is actually older women. And I wanted to give girls and young women the message and understanding that they are okay, and there is no need to make drastic changes just because that is what society is asking for. Let them first understand their desires.
"People take this media with humor, so it's not an education in tools I am familiar with. It needs to be processed and transferred to a language that anyone who uses tic tac will understand."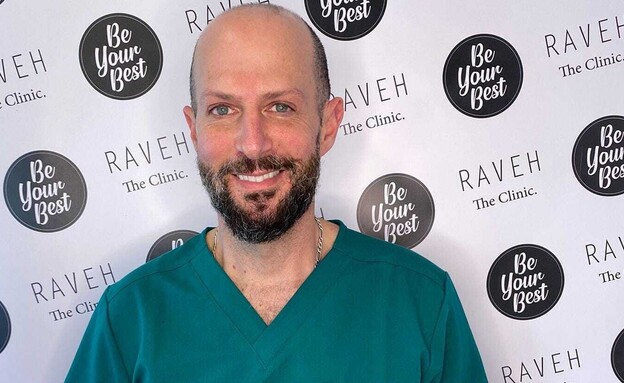 for example?
"I uploaded a video that I inject Botox for myself, with the message that doctors are no different from most people. I wanted to get down from the towering tree and say 'I am a doctor, I am a man and that's what I do.' The criticism of her was unnecessary. The social pressure that a woman her age has to withstand is enormous. She has to meet standards that men should not meet. It is hypocritical. This social expectation of women to look good at any age, and in any situation, "They want it. Men do surgeries and injections because they want to, and they already have the legitimacy to do it, women do it because they have to meet a social standard."
What happens following the videos?
"There are diverse responses. Some understand the message, and more will take longer. My goal is to be there and give what I can, understand what the mood is in the world and get to know who my patients will be in a few more years. In addition, let them understand what it is like lifting a face to "If their aunt or their mother does that, let them understand what it is about. Customers will not get out of my tic-tac-toe videos, but I do need to educate and get litmus paper what is going on. How this generation works and what its moral standards are."
@doctor_raveh Self Botox Injection! Wait for the end of the video to see the result! #Botox #injections #live injections #aesthetic medicine #plastic surgeon #suroplastic surgeon #Talaviv # wrinkles #surface #doctor ♬ BORN FOR THIS – Foxxi
@doctor_raveh Did you know that? True! # Botox # Botulinum # Skin # Wrinkles # Aesthetics # Medical Aesthetics # Tel Aviv #Plastic Surgeon #Specialist #Aesthetic Medicine #botox ורי Original Sound – Doctor Avry Raveh
"Some people come to me after seeing the videos and it saves a lot of explanations"
Dr. Eitam Weiss (40), a specialist in plastic and aesthetic surgery, who owns a clinic in Tel Aviv, came to Tik Tuk more than a year ago, and a large part of his audience is definitely in Tik Tuk.. "A lot of the surgeries I do are nose surgeries, which is the most popular surgery alongside breast surgery, and one of the few aesthetic surgeries that can be performed under the age of 18," he says. "I got into tic-tac-toe first and foremost because of the corona, people roamed a lot on cell phones and in the media and that's through marketing. The tic-tac-toe audience has changed. Two or three years ago these were mostly 12- or 13-year-old girls with dances and nonsense, "Content has changed direction. Social networks are evolving from Facebook through Instagram and tic-tac-toe, and in order to be advertised in my field, to my audience, it's worthwhile to be on this platform as well."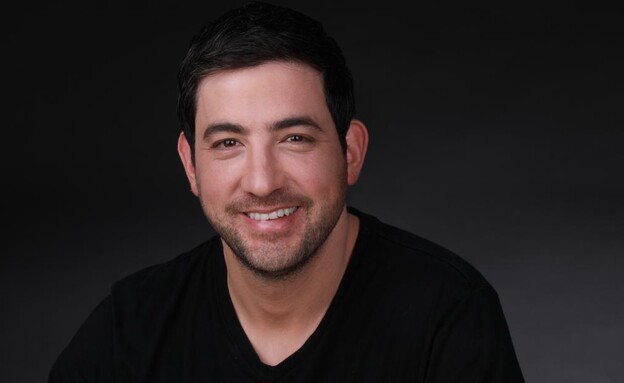 So the goal is just free advertising and branding?
"Not only that. The information here is very important. There are doctors from abroad who actually show surgeries with the blood and everything, thinking that people have an urge to watch the bizarre, something that will excite. I do not show such things. One of my most popular videos was a video that I cut a silicone implant and showed what is inside it, what it looks like inside, that it is not leaking, it got more than 712,000 views. There is a video that I explain how liposuction works and how the device works. I did an imaging, put jelly in a large vessel, turned on the device and see how while it vibrates and breaks down it sucks up the fat. The video received 83,000 views. "Some people come to me after seeing the videos and that saves a lot of explanations."
@dreitamweiss For all the curious: What does a silicone breast augmentation implant look like from the inside ?? Worth watching !!! #Breast Augmentation #Plastic Surgery #Breast #Medical Aesthetics #Plastics #Doctor #Surgery #Before After ♬ In The End – Mellen Gi Remix – Tommee Profitt & Fleurie & Mellen Gi
@dreitamweiss How do you do liposuction from the body? Watch the video to see !!! #Plastic Surgery #Medical Aesthetics #Plasticity #Surgery #Doctor #Before #Fat #Doctor #doctor #plasticsurgery ורי Original sound – Dr. Eitam Weiss Dr. Eitam Weiss
"Today you will find with us doctors, accountants, lawyers, Bible teachers and even psychologists"
"People are beginning to understand that Tiktok is a content and entertainment platform that leads cultures in the areas in which it operates, and is less defined as a social network," concludes Natalie Ziv, the app's communications director in Israel and Europe. "Today you will find with us doctors, accountants, lawyers, Bible teachers and even psychologists. We see initiatives like BookTalk Which encourages book reading, pushes the boundaries of logic and reaches over 50 billion views. People come to Tiktok to learn and consume content. The rise of the phenomenon of doctors in Tiktok Israel is a natural continuation of the trend all over the world, the growing understanding that professionals will meet with us an audience that is thirsty for their content. "