We must talk about Brooklyn. This team was two inches away from ousting Milwaukee, who turned out to be the champion on the way, even though James Harden did not play in the first half of the series and played on one leg when he returned, and Kyrie Irving did not play in the second half of the series. Kyrie, Harden and Kevin Durant did not play too many minutes together due to injuries of all three, but when the three of them were healthy it looked just fine. They enjoyed playing together and running each other, no ego problem was observed, Harden took on the role of morale coordinator more than scorer, all improved their shooting percentages. Despite the number of injuries, this was the best attacking team in the league in the regular season.
Relative to a team with a stagnant wage ceiling that wasted most of its assets to bring in Arden, Brooklyn has found plenty of ways to get stronger in the past year. In some cases it was thanks to veteran players who got by-outs and preferred to sign with a big team, which is quite annoying, but general manager Sean Marx has shown the ability to add significant players to his assisting team in other ways as well. Marx's summer moves have the potential to greatly upgrade the team, to a level where it is unclear if the rest of the league has anything to offer against this formidable team. It may be that when it comes to the championship fight, the only important question is whether Brooklyn's three stars will be healthy in the playoffs. And the truth is, Brooklyn could be a championship favorite even if one of them gets injured, especially if it's not Durant.
The changes and the depth
Healthy Brooklyn is expected to be a better team than its healthy version last year. Of the eight players who played over 15 minutes per game in the playoffs, six remained on the team: three-star Joe Harris, Blake Griffin and Bruce Brown. The two leavers are Jeff Green, who was a significant rotation player thanks to his outside shooting, and Landry Shamett who got minutes but failed to become a real factor in the playoffs. But in Game 7 against Milwaukee Steve Nash made it clear he did not trust both of them and cut back on their amount of minutes, in Green's case it happened because of his inability to deal defensively with Yannis Antocompo. Nash stays in this game with five players he trusts in the moment of truth, five who played 245 of the 265 minutes in this game. Along with Kyrie who was injured, these are six players who are all still here.
To them Marx added a battery of interesting actors. The prominent name that has come is Patti Mills, who has been wasted in recent years in the deteriorating situation of San Antonio. Mills is already 33 years old and it has been seven years since he won the championship with the Spurs, but if anyone needed proof of his fitness today, he got it in the 42-point game that brought Australia an Olympic medal. Mills is a great scorer who knows how to create on his own and move without a ball to free up threes, which he scores in excellent percentages throughout his career. He will serve as a backup for Kyrie and Harden and will make sure that even when they rest there will be another point provider on the floor. The backup is not only for the duo's resting minutes, but also, and perhaps most importantly, for injuries. Mills is the insurance certificate that was not last year for the injury of one of the guards, especially Kyrie, who due to many other problems it is easy to miss that he is one of the most prone players to injury in the league.
Most of the additional entrants are diverse inside players. Most significant of all may be Marcus Aldridge, who is actually returning to the team from which he retired in the middle of last season. We will still have to understand how much the heart problems that caused him to retire will affect his condition and ability, but if he can return to the fitness he was in before retirement this is a pretty ideal chin for Nash. In the five games he has managed to play in Brooklyn he has shown exactly what he brings: ability to take advantage of miss-matches on offense with his post game, shooting from the outside and defending the ring.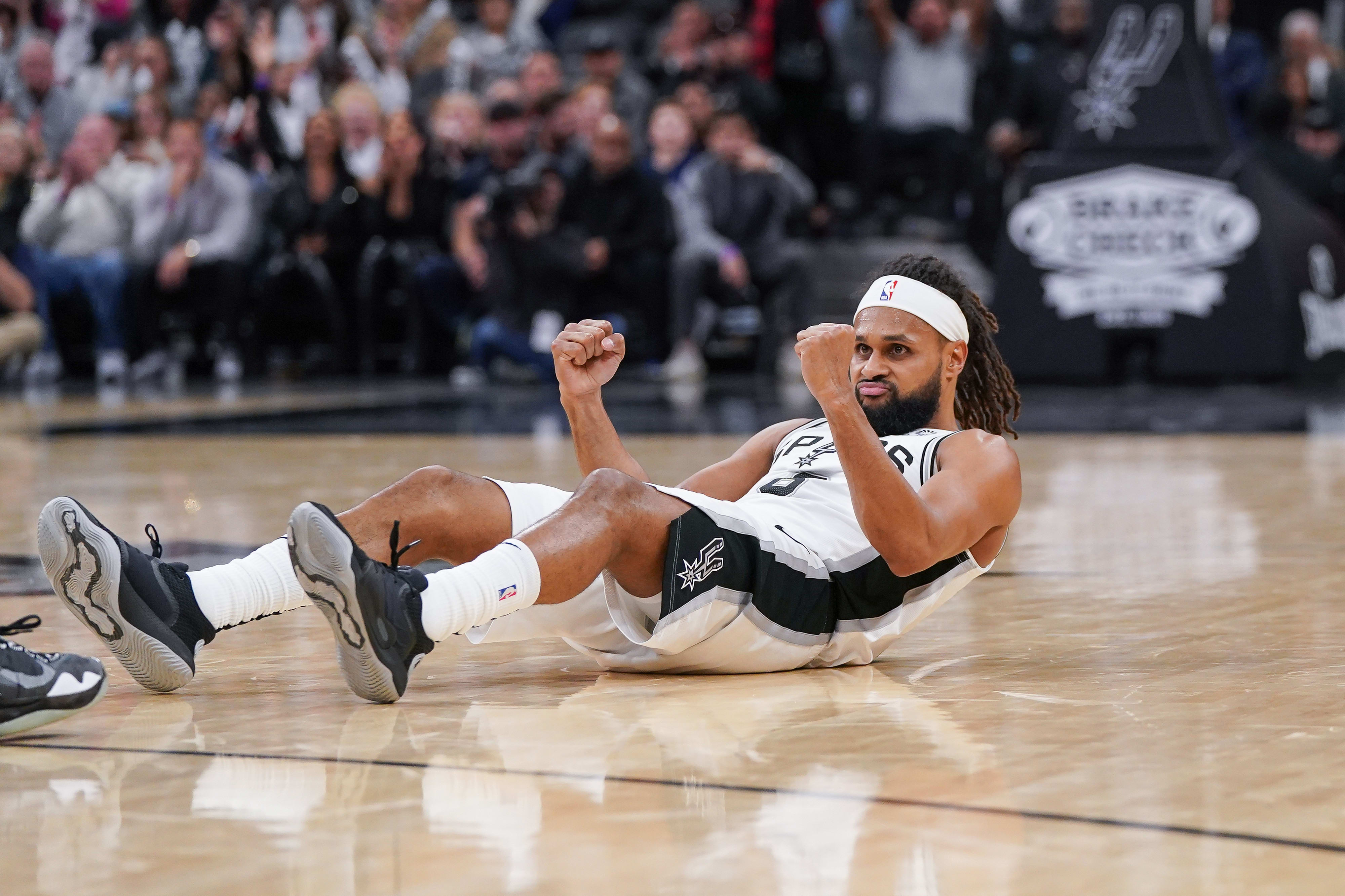 Along with Marcus, Paul Millsap has also joined in recent days, another veteran Allstar who in recent years has done a bit of everything in Denver. Each playoff he found a way to contribute, but each year a little less and it is not clear what he has left to offer. At the beginning of the summer, James Johnson also arrived, a forward who is also able to function as a chin in low formations. Johnson has moved between many teams throughout his career and his productivity very much depended on the situation. Brooklyn may turn out to be a good situation for him: he will be surrounded by excellent outside shots and will be able to express the penetration and spending game he specializes in, both as a ball carrier and as a blocker. To the battery of veterans in the face positions can be added the young Nick Claxton, who last year showed sparks of defensive lift, mostly in the automatic replacement method. If Claxton slightly upgrades the limited offensive ability required of him – cutting into a ring after a block and performing a positive action when he receives the ball, it may be that the most important addition of power will come from within the team. As a 22-year-old third-year player, a slight upgrade should definitely be in his repertoire.
If all that wasn't enough, then rookie Cam Thomas, the 27th pick in the draft, was one of the stars of the summer league. This is a scorer in every way, a player who knows how to get points in every way, including threes in step-backs and the ability to reach the penalty line. The summer league tends to overestimate scorers whose other parts of the game are less developed, And can certainly turn out to be one of the draft pickers.In the complementary foreign players segment we can also mention Jabon Carter who came from Phoenix and Scooby Domvia who came from Detroit in a trade where the Hunts got rid of Diandra Jordan.Both defense experts who will try to develop enough offensive abilities to score minutes. The 20-year-old is coming to a team that will not demand too much of him on offense.The last time the Pistons gave up a youngster with potential but no outside shooting, Brooklyn won Bruce Brown.
The protection and flexibility
Throughout last season Brooklyn has answered all the question marks except those related to star health. One of the most impressive answers was to the question of defense. The Nets' roster is one of the most promising ever offensively, but other than Durant he has no truly senior defensive player. Even a historic attacking group will have a hard time going all the way without good defense. In the regular season the defensive question mark only got stronger, with Brooklyn absorbing 113.1 points per 100 passers, 22nd in the league in defensive efficiency.
But then came the playoffs, and especially the series against Milwaukee. Against the champion on the way, who played with all her stars, Brooklyn absorbed only 104.5 points per 100 passers. By comparison, in Milwaukee's other three series its offensive efficiency ranges from 114.9 to 116.2. Steve Nash knew how to recruit all of his players for supreme defensive effort, including Kyrie Irving when he played, including James Harden on one leg. And includes Blake Griffin, who turned out to be a very worthy and very surprising guard over Yannis Antocompo. Griffin turned out to be strong enough to make it difficult for Yannis to move him, nimble enough to make it difficult for Yannis to overtake him and tall enough to make it difficult for Yannis to shoot over him. Blake Griffin has not suddenly become a defensive expert, but his very specific fit to whoever this year may be the Nets' toughest opponent makes him a very important asset on Brooklyn's roster.
Beyond the very important issue of protecting Yannis, this is a good example of Brooklyn's most important defensive feature: its flexibility. Nash did not commit to a single defensive method, but worked with his players on multiple styles. During the season, the Nets players have experienced traditional pick-and-roll defense with a chin waiting in color, automatic exchanges on five positions and all possible intermediate ranges between the two approaches. In the playoffs, this flexibility is reflected in the ability to adapt a method to an opponent. The successful defense against Milwaukee did not really end with the work of Blake Griffin, but was the product of careful preparation and of the successful execution of the whole team. Nash and his team figured out how to build a wall in a color that would make it difficult for Yannis to take over games, but not get too crowded in a way that allows outside shots to celebrate. This flexibility could allow Nash to find the right method and pull out the right players for each opponent, especially in the chin position which greatly affects the entire defensive lineup. For Marcus, Millsap, Claxton, James Johnson – each may turn out to be a solution for a specific player and a specific series.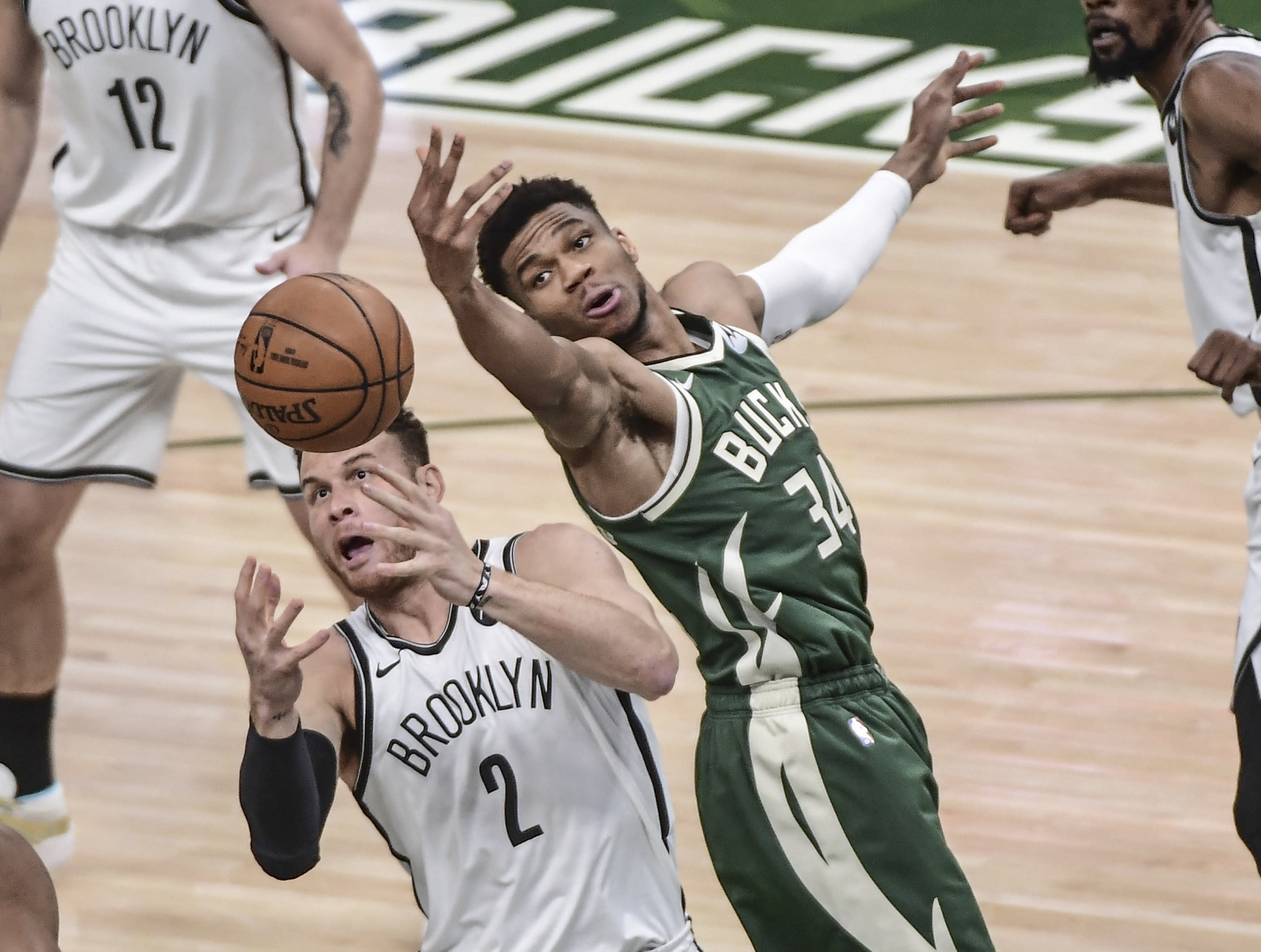 While Brooklyn does not have defensive talent at the level of Milwaukee or Miami, it does not have a guard like Jero Holiday who is able to neutralize opposing scorers, but it has the tools to be a reasonable defensive team and above. Durant is still a defensive anchor reminiscent of Yannis in his ability to be where he needs to be, Joe Harris and Bruce Brown are solid defensive players for wing positions, a bunch of inside players give a variety of defensive options, including very effective options for automatic substitutions, Kyrie and Harden have proven in the past They know how to raise a level in defense as well, and if Dobby joins he will be able to provide Nash with another defensive option. The regular season will likely not be impressive defensively, also because of the many rests and attempts that Nash will make, but there is potential here for good playoff defense, alongside an unstoppable playoff attack. And it's a combination that's hard to think of an opponent you can handle.