On the day the Yom Kippur War broke out, Gideon Rice stayed at his home on Kibbutz Givat Brenner. The winds of war were felt throughout the State of Israel, as well as in Kibbutz Givat Brenner, many of whose members had already been called to their combat units into the battles, in southern Sinai against Egypt and in the Golan Heights against Syria.
Gideon Rice, an outstanding and revered basketball player at Hapoel Givat Brenner, expected the television broadcast of the basketball game from the European Championship in Barcelona, ​​in which the Israeli team played against Turkey. Zevik and Yehuda, Gideon's two older brothers, had already been called to their military units, and he was called to the armored brigade under the command of Yossi Peled, who was in Jerusalem. Rice and his soldiers loaded the old Centurion tanks onto carriers and set out for the Golan Heights.
Rice, the officer from Givat Brenner, one of the stars of the kibbutz basketball team, was admired by his subordinates. He was a leader and role model. A few years ago I had a long phone call with him. He sat in his office in New Jersey, where he has lived since the 1980s. In that conversation, he spoke again about the battle in the Golan Heights. "We knew that hundreds of tanks were storming in the direction of the State of Israel and that the Syrians held most of the Golan Heights," he recalled. "My brothers were also recruited and fought on another front in the south.
<!.. /43010785/sport1/desktop/all_regular_ad_units/article_728x90_2nd ..>
On the third day of the Yom Kippur War, Rice led the Centurion Tanks Company under his command, the Zizit Company, to a small Syrian village near a trading post in the Golan Heights. The company's mission was to fight against Syrian tanks in the area and against Syrian commando soldiers, who arrived in the village in dozens of water slugs and were on their way to break into Israel. "We entered the Syrian village. My command tank stood next to a prominent house in an alley. We knew that the area was infested with commando men and many Sager missiles. I saw a Syrian sniper approaching my centurion tank and soldiers jumping and storming the tank with Sagar missiles. I opened the turret lid and started firing at the Syrian commando attacking the machine gun mounted in the tank turret. A missile was fired at my tank and hit the antenna in the back.
"I felt a shock and lost consciousness for long seconds. Our battle continued, and when I opened my eyes I did not see one of them. I could see that I was missing two fingers in my right hand. The toe hung as if it was about to fall. I seemed to be quiet. I did not feel pain. I created Contacted my battalion commander who fell in battle later and I told him about the injury. After long seconds of silence, I said on the walkie.talkie that there was nothing to worry about, I would continue to play basketball because I was hitting with my left hand. I will return to Hapoel Givat Brenner after we win this war. "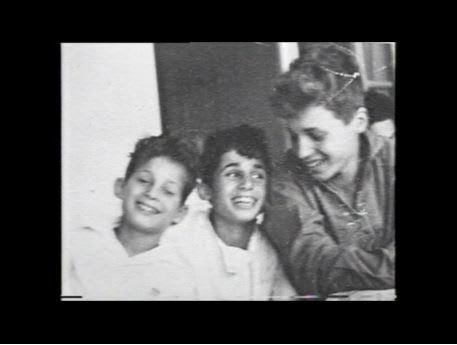 <!.. /43010785/sport1/desktop/all_regular_ad_units/article_728x90_3rd ..>
Rice's call on the brigade's communications network was heard by a brigade officer, a member of Kibbutz Naan, a neighbor of Givat Brenner. He realized that it was his friend, jumped in a jeep into the village and transferred Rice to primary care at Sadeh Hospital, from where the wounded officer was flown by helicopter to Rambam Hospital in Haifa. Write about me. He added that he remembers me from a basketball game of Givat Brenner against Hapoel Haifa. "
Rice's athletic life did not end with basketball. He was on the Israeli athletics team under coach Gilad Weingarten, the Israeli long jump champion with a personal best of 7.23 meters, when he failed to break David Tabak's record, 7.40 meters. He used his athletic skills on the basketball court and liked to collaborate with a member of the kibbutz, Avigdor Moskowitz, who later moved to Hapoel Ramat Gan. "Moskowitz's burst was perfect," he recalls, "I liked to run with him forward, grab a spot and throw in the jump. Height was only 174 inches, but my jump was good, the tall ones of the time had a hard time blocking me."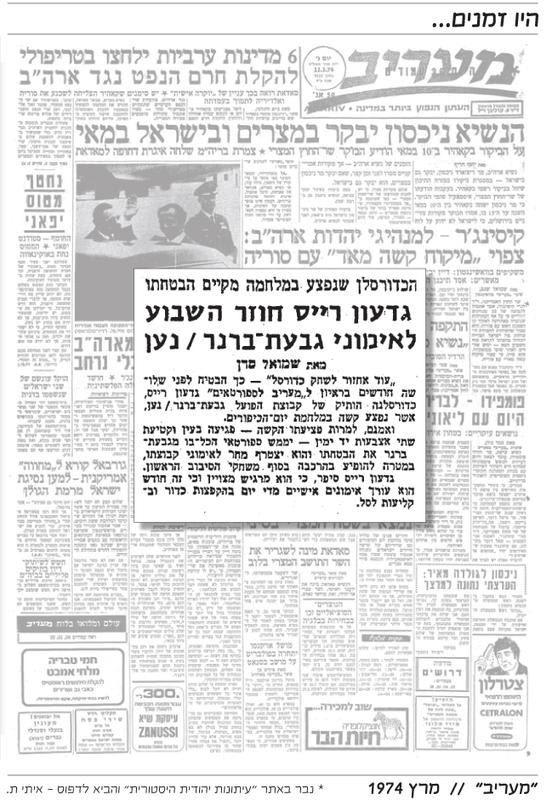 <!.. /43010785/sport1/desktop/all_regular_ad_units/Article_728x90_4th ..>
After being released from the hospital, Rice received the Masterpiece Medal, for showing courage and leadership during battle. His recovery period lasted a year, during which he functioned part of the time as Hapoel Givat Brenner coach, until he recovered and returned to the field. "In training I felt good, even though I only see with one eye. The missing fingers in my right hand did not bother me, because I dribble and throw with my left hand. My return game was against Maccabi Ramat Gan in our hall in Givat Brenner. I scored 8 or 12 points, and as time went on I improved. "Even though I was guarded without making an account."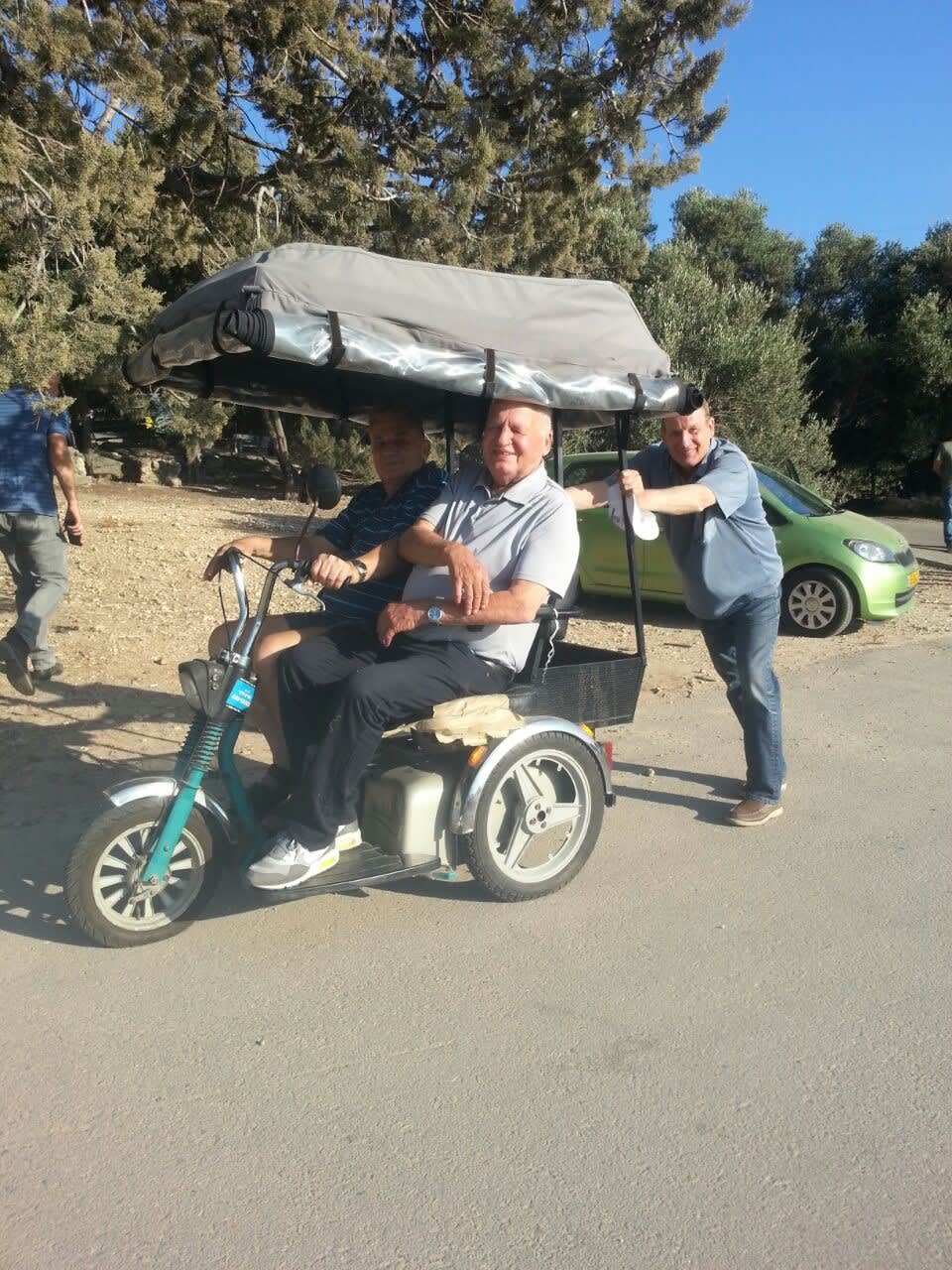 Rice played until the end of the 1970s and retired after the united team Givat Brenner / Naan was relegated to the second division. At the time of his retirement from basketball he was in 40th place on the all.time scoring list with 3,855 points, averaging 12.7 points per game. Rice has visited Israel several times, but in the last two years has not visited here because of the corona.
The Rice family was a family of famous and revered athletes in Israel. The older brother Zeev, born in 1936, led Hapoel Givat Brenner in 1958 to the National Basketball League, and was a dominant player on the team for 20 years until his retirement in 1978. Zevik was also for several years the Israeli triple jump champion and among the few who played in three teams in three separate disciplines at the same time – volleyball at Hapoel Naan, handball at Hapoel Rehovot and basketball at Hapoel Givat Brenner, all in the senior national league. He passed away in 2019.
The third brother, Yehuda, born in 1939, was involved in long jump and triple jump. Yehuda played for Hapoel Givat Brenner for 15 years and is considered an outstanding scorer from distance. A few days ago I talked to him. "We are still sad and saddened by the death of our brother," he said, "the story of us all is as familiar as Gideon's act in the 1973 Yom Kippur War, but time keeps moving. The years go by."