"I did the first vaccine for corona in early February and after a few hours I started to feel like I was not blinking properly. I asked my girlfriend what was going on and she told me I could not blink in my left eye and she did not close properly. It was weird. I thought maybe it was fatigue. Then I ate cornflakes, took a bite and felt my milk dripping on the left side of my mouth. I realized something was wrong. I called my mom, I decided to go to bed and see what happens when I get up in the morning. The next day, my eye was dry and very itchy. I went to the eye doctor. That my cornea is very dry, and that I arrived on time because if I had waited longer, I might have lost my vision in my left eye. I probably slept with one eye open at night. I ran to the emergency room, a neurologist saw me, did me do tests. "I had to sleep with ointment in the pillow of the eye, and with a tape that would close the eye at night.
In the last three years, Golan Gut has become one of the top Israelis in the Premier League and a permanent member of the Israeli national team, and he did not let the complex medical event that stopped him stop him either. During the difficult period, he advanced to his first game since the vaccination in the semi.final of the State Cup against Hapoel Jerusalem, and exploded with 22 points on the way to the victory of Maccabi Rishon Lezion. "Once I got the permit to return to play, nothing else interested me. My smile was crooked, I could not eat properly, my eye did not close, and even during the games I put eye drops in timeouts, to make sure the eye was wet and not dry."
<!.. /43010785/sport1/desktop/all_regular_ad_units/article_728x90_2nd ..>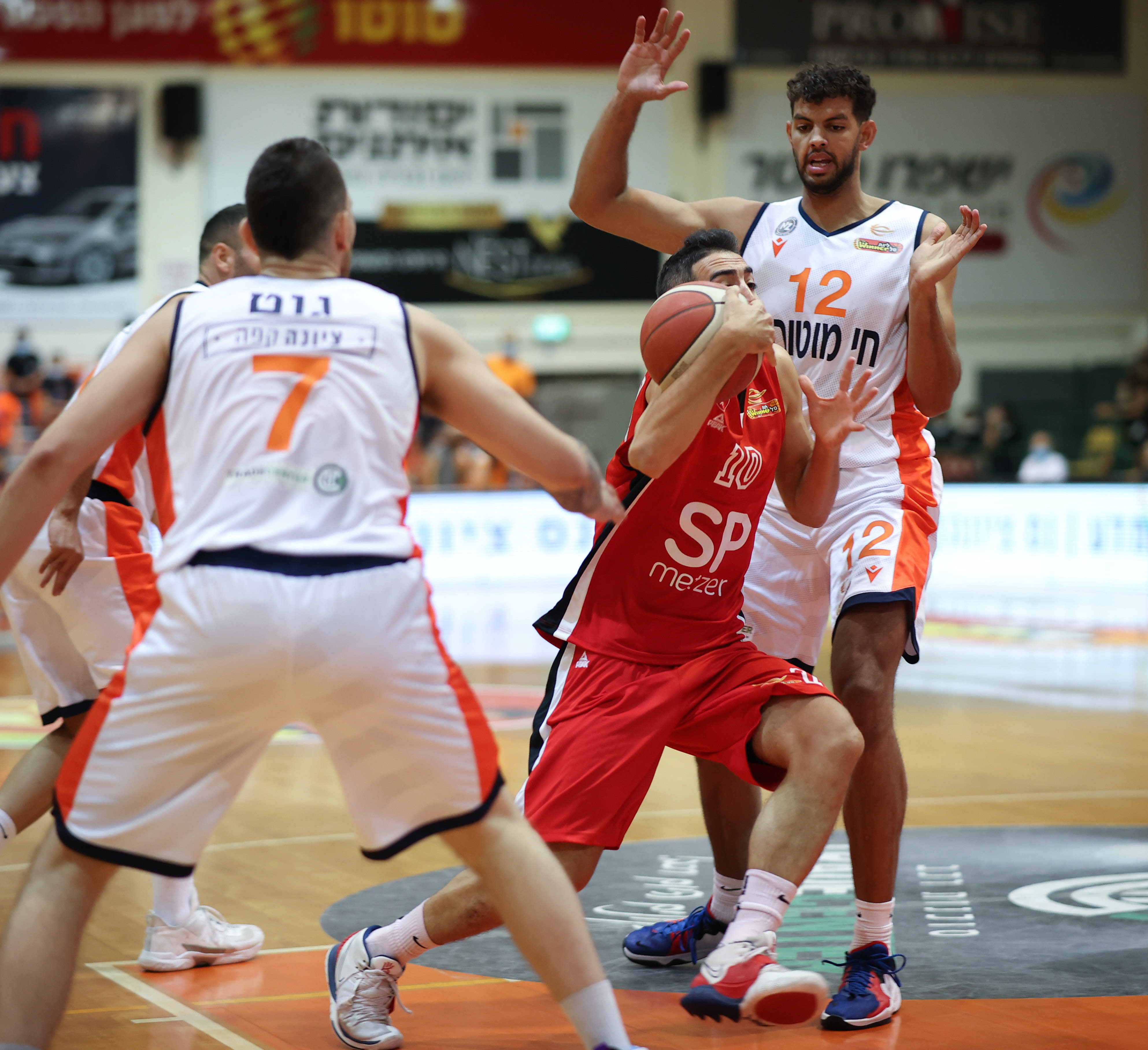 After the trauma, Gutt – who moved to Nes Ziona this summer – decided to give up on continuing his immunization against Corona. "I was afraid that my reaction to the second vaccine would be even more severe. Unfortunately, the Ministry of Health opposes acknowledging that everything happened to me following the vaccine, and is not willing to give me a green mark. I live hard right now – training, home, home, training. I have a letter from a senior neurologist Which states that it can not be ruled out that it happened as a result of the vaccine, but they are not willing to accept it and send me for a second vaccination. "Representing the country, not getting an exceptional permit after a very harsh reaction that endangered my life. I could have ended this situation with the loss of an eye. I am sad that this is how it is conducted. I have nothing to do, I currently live like this."
– How does this fact affect your life?
"Without a green sign I do not go anywhere. Every time I want to leave the house, I have to do a check. For me, it's isolation for everything. I can not even just sit with friends at a bar and talk. It's not easy to celebrate mom's birthday, and you do not. Can come. I will not do a test every day just to live a normal life. I hope someone will read and hear the things and help me. Ness Ziona submitted a request detailing all the tests I underwent, and all the risks I had, but the Ministry of Health is determined not to give me the The character. I'm going through a not easy period at all. It's tough. I'm traumatized, and I'm afraid that such a thing will happen again, so I do not get vaccinated until they find a new method, or the corona is over. People need to get vaccinated, it's important, I will not risk it happening to me again. "
Tomorrow (Wednesday) Gutt and his new.old team will make their first appearance in the European Cup qualifiers, after the team won the trophy at the end of last season. "I did not make my decisions on the basis of names or on the basis of money," he explained of his return to the team he played for three seasons, which he left last summer. "I'm looking for places where I'm happy. There have been talks with teams that have fallen on such and such things. Ness Ziona is a place I love, which has opened the doors for me, and I'm back to playing under a coach [ליאור ליובין] That I know and have worked with me for two years, and he will give me the stage to take one more step. In another year or two I will reach the highest level I can be. It is also important for me to play in Europe, to get more ready for the big teams. I do not deny it and am not afraid of it. I love and look for challenges, and I found it appropriate to polish myself. "
<!.. /43010785/sport1/desktop/all_regular_ad_units/article_728x90_3rd ..>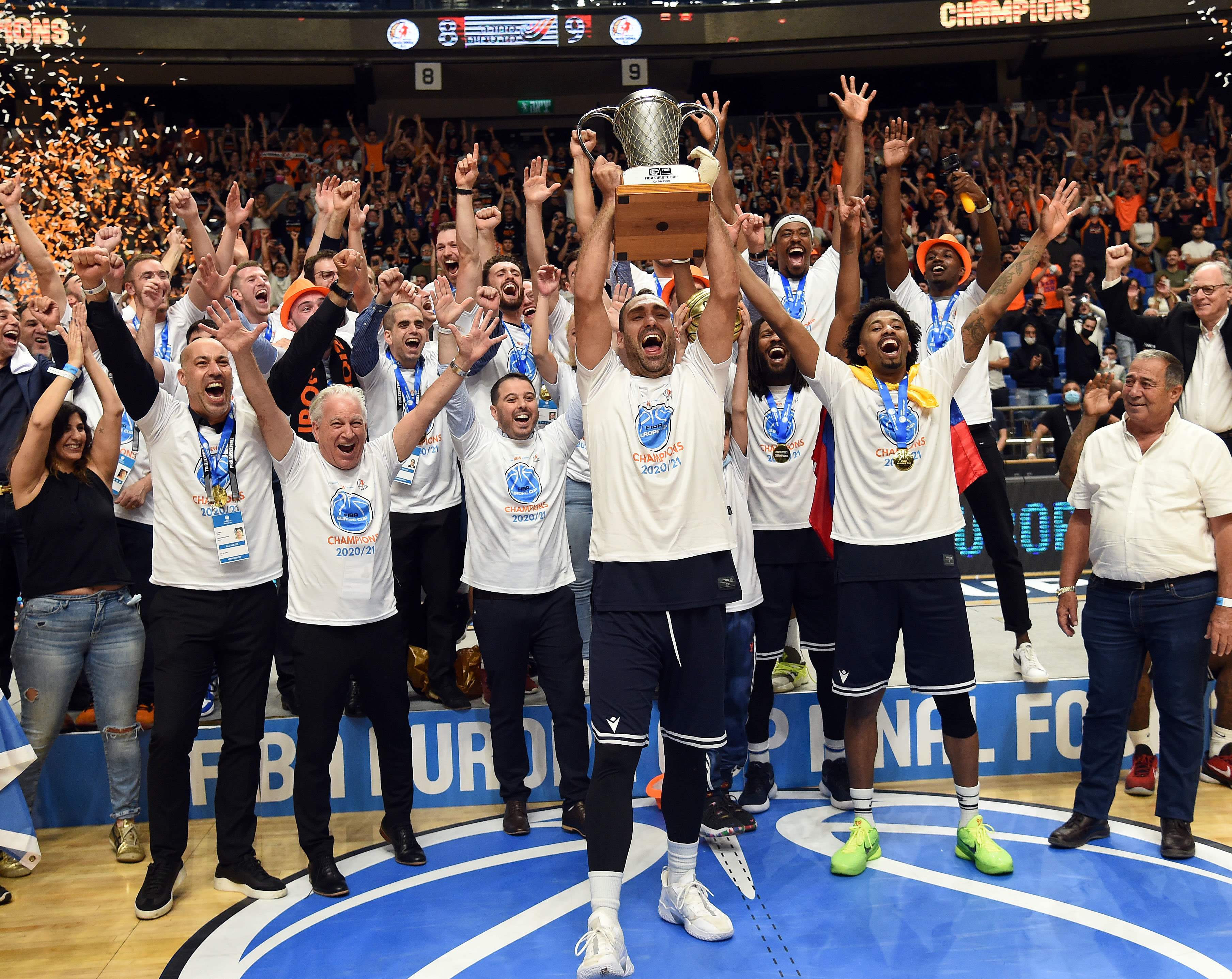 – Have you not been afraid to go to one of the largest groups in Israel, and not find your place?
"All my life I've been told I can not do it, and that I do not fit in there, and each time I have proven to people that when I want and when I invest it will happen, no matter what people talk about. In the end these are background noises. Like our brains know to ignore air conditioner noise at night "That's how I ignore the other noises. I'm not afraid and I did not think I would dry up there. I would earn my place there too. It is better to get to places like this when you are at your peak."
– Ness Ziona won the European Cup precisely in the season when you did not play in its ranks.
"It pinched my heart somewhere. I wish it happened when I was not there. I came to the two games in the Final Four, I encouraged as much as I could and I was happy for them, because it comes to this club. Every year they make a leap in professionalism, achievement and relationship. It's a healthy club. "It's fun to have it in Israeli basketball. It's fun to get to a hall where the fans look at players, push them and dream of being there one day."
– Over time, during the time of Oded Katash, you also became a regular player in the team.
"I had an offer from the Uruguayan team, but I rejected it for a simple reason – it is a pride for me to represent Israel. If I did not see that I have a place on the team, I would probably go for it, but I believe I can contribute and help the team reach new achievements. "A window to get into, and I pushed myself there. I thank you for encouraging me for the opportunity he gave me and the way he opened up for me and from here you can only go up. I believe I can position myself higher on the team, and go demand it of myself."
<!.. /43010785/sport1/desktop/all_regular_ad_units/Article_728x90_4th ..>
Ness Ziona is already in a bubble in Estonia that will host the qualifiers, but the way to get a chance to defend the European title will not be easy: the team looked bad in the preliminaries and has already cut two foreigners and added three new ones. "Until you get on the field, you have no indication of where you stand," Gutt explains. "It's not easy. At the beginning of training you feel that everything is going well, and things will go where we want, but in the training games and the Winner's Cup we got the hat. Only in real time will we know if the changes helped.
– We are used to exchanging foreigners in Israel, but not in September.
"These changes had to happen. All the players had to understand that they are not playing games, and whoever is not 100 percent willing to be here, who will not be here. It is a serious club, and there is no patience for lack of excellence. We have a big task. We look different, but we do not have time because of the qualifiers, and we had to change quickly. "
– How do you assess your chances of qualifying for the European Cup?
"Our chances are good. Now we have a slightly more experienced team, a little better, and I hope we succeed. We may be the favorites, but in a difficult situation. Our rivalry comes after a month of training, and we are with injuries. We are missing Lior Carrera, I with the back Tomer Zalmanson with the elbow, Tomer Levinson with the back. We have to give everything, and come out with the feeling that we did not give up even if we lose. If we do not succeed it will be a failure, I am not afraid to say it. ".