Maccabi Tel Aviv will continue its Euroleague season tomorrow (Thursday, 21:05) when it hosts the Red Star Belgrade in the second round. The Yellows come into the game after a dramatic 68:69 home win over Bayern Munich, while the Serbian rival lost in his debut game last week 61:57 to Fenerbahce away.
Although they have had a week since the previous game, Maccabi Tel Aviv chose not to hold a training game this week and to continue at the training pace that should put as many players in shape as possible. The French chin Mathias will be inferior in Israel this weekend, and held his first training session with Maccabi on Sunday when he will register and receive minutes from coach Yannis Sapropoulos. Maccabi is optimistic that they will look better ahead of the match. The Greek coach is expected to decide which of Jake Cohen or Oz Blazer will not sign up for the game.
Tomorrow's game will be the first significant test of the new green mark at a mass sporting event. For the first time the new green mark, issued from October 3, will be scanned by the QR code attached to each one, and not as has been the practice so far. In order to avoid long queues at Maccabi Tel Aviv, the crowd is asked to arrive early for the game.
<!.. /43010785/sport1/desktop/all_regular_ad_units/article_728x90_2nd ..>
Yellows coach Yannis Sapropoulos said ahead of the game: "The Red Star is a very dangerous opponent, with an excellent defense. So far no opponent has scored more than 70 points against them, and we have to be very focused and alert. Their game starts with defense, which means our attack should be Very good".
On Matthias Lasur, who is likely to make his debut: "He will train today and we will make the decision tomorrow. He is in good shape and if we have to call him, he will respond to the call and play."
On Derek Williams who started the season in mediocre form: "It's no secret that Derek was one of the players who got infected in Corona. It affects the players and they are not in particularly good shape. As the season progresses Derek will bring himself and his qualities – athleticism, experience, shooting, defense, rebound "He's an actor who can contribute in many aspects, and that's what I expect from him."
On the keys to victory: "This is a team that wants to slow down, we are just the opposite. I believe the start of the game is very important. We have to keep well, take the rebounds properly, and do all the things necessary to control the pace.
Sapropoulos added: "We do not want to get to the last second in every game, but you never know how games developed. We have in the squad all kinds of options for all kinds of quintets, for all kinds of teams, you can change two or three players at any given time."
<!.. /43010785/sport1/desktop/all_regular_ad_units/article_728x90_3rd ..>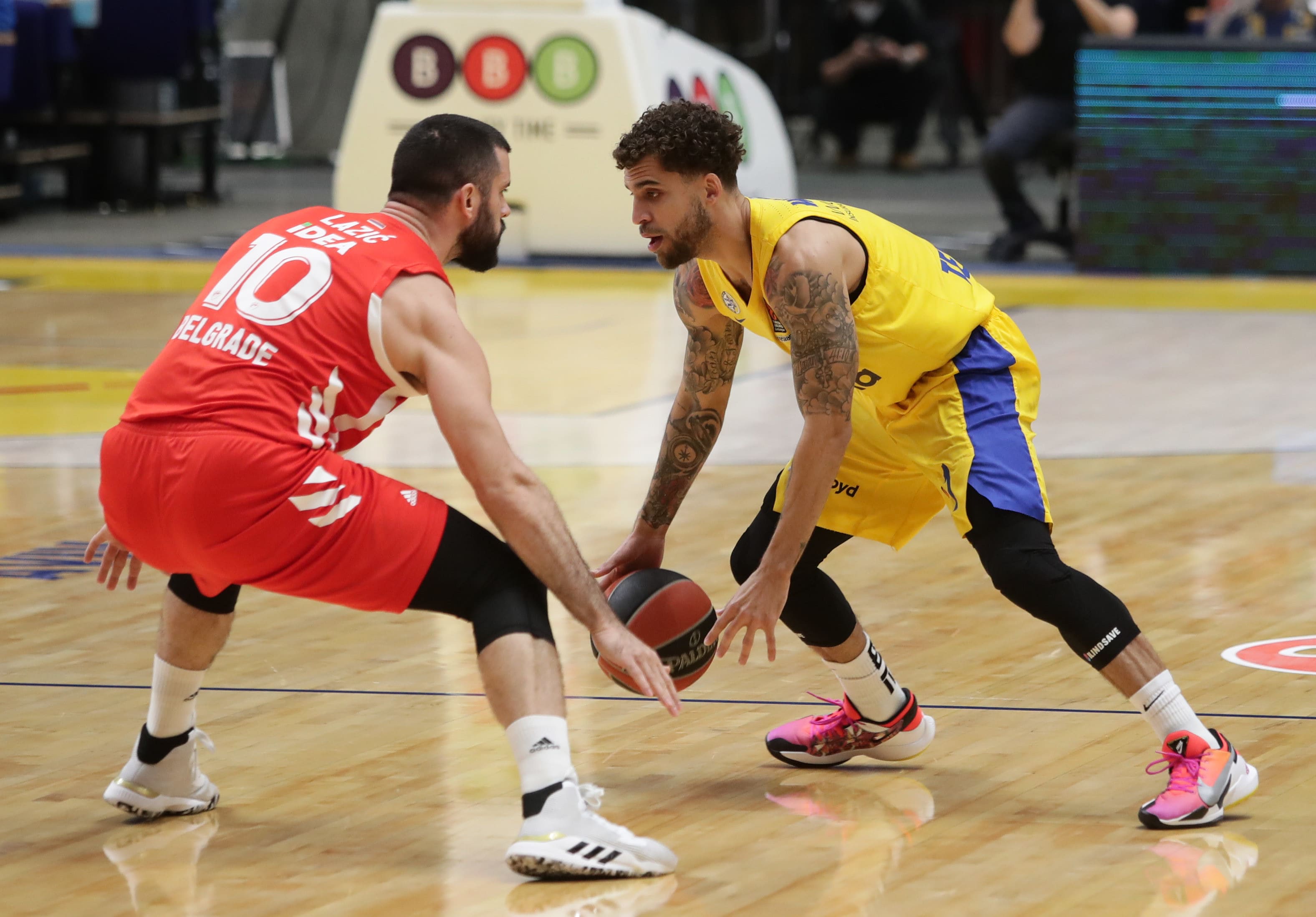 The Red Star presents a lower budget this season than before, and hopes that will be enough for it in the local struggles against arch.rival partisan Belgrade, which claims to return to its great days. On the lines is Montenegrin Diane Radonic, who is recording his seventh season with the team (in two different terms) and among its prominent players are the shooting guard Austin Hollins who excelled last season in the Zenit St. Petersburg uniform, the veteran forward Nikola Kalinic who returned to Serbia after years in Serbia. For Israeli basketball fans – Nate Walters who played for Maccabi Tel Aviv in the 2019/2020 season and was released in the middle of the season due to injury, and Luca Mitrovic who moved for a short period at Hapoel Jerusalem in 2020.
The Serbs will be missing another ex of Maccabi Tel Aviv, German center Mike Zirbes who is recovering from Corona, and forward Aron White. In contrast, in the win over Montenegro earlier this week in the Adriatic League, they got for the first time this season local forwards Diane Davidovacs and Eugenie Dobric, who are set to be two of the team's mainstays. The Red Star boasts first and foremost being a defensive team – in none of its three games this season has it conceded more than 70 points – and in the opening round of the Euroleague dragged Fenerbahce to a close game in Istanbul, where they eventually lost 61:57.