There is nothing more fun for a man who waits all day for the game between England and Scotland and unfortunately collapses in front of the screen and falls asleep within minutes – then wakes up in the morning and finds that the game ends in a miserable 0-0. It's a wonderful sense of relief, even a small victory, to know he missed nothing, to understand how much suffering he avoided, with all the precious hours not robbed of him, because let's admit friends: these days, if you have not noticed, we are in the course of war. War on time. This is not a simple campaign, in which a person is forced to distribute his limited resources wisely and carefully. This is a time of gambling and fighting, quite a few difficult decisions, and, unfortunately, also losses.
After all about all of England-Scotland and 0-0 falling asleep in the middle and you feel like a genius because you knew, you knew it was going to be a weak game – there is also a crazy drama that you missed. A game that on paper looked boring and allowed yourself to give it up, and evolved into an unforgettable battle. A game that seemed like you were done and you decided to turn it off, and you got up to find that it ended in a historic comeback. And if I may speak on behalf of the tired old men, then for us every hour of sleep is precious and a rare commodity, the days when we were able to function after a white night devoted to the NBA playoffs are long gone. So this is a challenging time, and you have to get ready for it.
First of all, let's look at the data. The euro continues at a murderous pace. The NBA Playoffs delivers historic records and moments every night. Roland Garros may be over, but Wimbledon is coming. The basketball league, thank God, is already over. Against the background of the preparations for the Olympics, from the Diamond League to Linoy Ashram's stick competition, and of course half an eye is following the Israeli transfer window – none of us wants to be complacent about the qualifiers for the European factories. Anyone who does not act wisely will collapse under the burden. In these moments only experience speaks. It is time to take advantage of the knowledge we have acquired after years of watching and dedicating ourselves to the various events, to know how to conduct ourselves wisely under the load.
Preparation is required here, and it should be on two levels: tactical and mental. Tactically, first of all, play responsibly. There is no room for adventurous arrays. Do not play early. Do not be tempted to try to watch more than two games a day, do not even think of trying to pull from 12 at night until a 2:30 game in the playoffs ("I'll just watch some sports news"). Come prepared. Get to know the situation in homes. Have a good time on the game board. Decide in advance which game to fight and what to give up. Do not do nonsense. Remember that the crossover stage is coming soon, with every game important. Do not burn yourself.
In recent years, there has been a disregard for Katorza's humor and the "my wife will live" genre, but what to do if the tension between the sexes exists, family conflicts move our lives and football tournaments have always created problems in relationships, and not always both spouses are equally enthusiastic about the games. Your politics know how to choose the battles, divide the forces correctly, do what it takes to make time, start with the showers and dinner early, pick up gear, tick things off.
If you are a parent, this is not the time for wars with kids on screen time. On the contrary, the TV will be on and will broadcast the Euro all day, from 16:00 until the end. Make it clear to them that this is a special time, when the laws change. Besides, the days when television symbolizes rotten family entertainment without interaction are long gone, today it is a crystallizing experience, at least everyone is staring at the same screen. And when it comes to the NBA in the mornings, when the TV shows the end of the game from the West Coast just before they go to kindergarten and school, then it's welcome, some values, some excellence on the morning. Put a hand on the child's shoulders, it is considered a common pastime, quality time.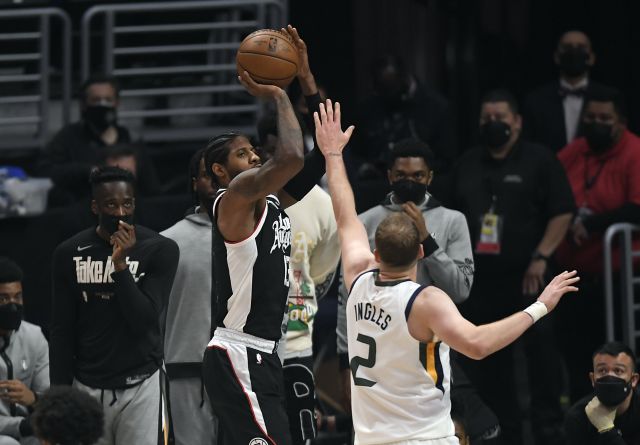 Mental preparation is no less important. First of all, know that not everything is possible. Sometimes you lose. It is allowed to break from time to time. It's okay to fall asleep in front of the screen. Even nice. Both watch the game, and sleep? It's great. And if you do peck, amplify a little, and hope you have developed a sensitive ear, which allows you to wake up when the transmitter raises its voice a little. In such moments a person finds forces he did not know he had.
There is something oppressive about the load, but you should not live in fear and stress, do not let the feeling of FOMO run your life. Do not make it frustrating, feel more capable, but come to terms with the limitations, live with yourself in peace. Do not make things worse for yourself, even if you turned off the screen at four in the morning because a team led by 20 points, and you got up to find that you missed this year's comeback. It's the moment to embrace sporting clichés, and to understand that now is the money time, now one has to transcend, and even if one does not win all the battles, at least know that you have given your best. Besides, a little more Olympics, forces must be maintained. Do not break me now.