He was the first global soccer star. Today the 81-year-old hides at home and can no longer be seen in public.
When an 81-year-old in hospital with a colon tumor after two weeks of treatment is discharged from the hospital on December 23rd to celebrate Christmas with his family, dark thoughts arise. This is also the case with Pelés.
He sent a short Christmas message to his millions of followers via social media.
But apart from his virtual posts, the light figure of football has become a shadow man in recent years. The soccer hero doesn't want to show himself weak and frail to the fans.
"I played football for 30 years without ever having any problems. Now God has served me the bill, "Brazil's football king told the newspaper at the end of 2018 Folha de São Paulo. He underwent several hip operations. He also had problems with his spine and knee. Two years ago he had a kidney stone removed after a urinary tract infection.
The king
"O Rei" they once called Pelé, the king. But he doesn't live in a palace, but rather secluded in his house in São Paulo. His son Edinho says: "You have to imagine: he is the king, he was always such an imposing figure – and now he can no longer walk properly. It embarrasses him, it leads to a certain depression. "
Pelé once gave Brazil a face, it was proud and successful. But Pelé also became a global phenomenon – over time, he no longer only inspired Brazil, but the whole world. He was the first global soccer star and caused unbelievable mass hysteria. This created a number of legends around the myth of Pelé.
When Pelé went on tour with FC Santos in 1967, which also went to Nigeria, the government and rebels signed a 48-hour truce, the soldiers sat together in the stands and cheered every ball contact of the star.
When Pelé was 1,000 in November 1969. When he scored a goal, the spectators stormed the pitch and put on a jersey with the number 1,000 on it. The game had to be interrupted for half an hour. Bells were ringing all over Brazil.
When Pelé received a red card in a World Cup qualifier, the opposing fans were so upset that the referee allowed Pelé to continue playing.
Pelé was the footballer who made legends come true and at the time when the first televisions were becoming affordable – the ideal platform. When the striker tied his shoes in close-up during a World Cup match in 1970, the sporting goods manufacturer's sales skyrocketed.
The fascinating one
So Pele has always been more than a footballer. He stood and stands above the discussion of who was or is the best footballer in the world. Pelé is simply the image of the modern footballer. His legacy is that of the big tens who determine the culture and fascination of football to this day. His ascent gave people hope.
Myth, symbol, person – but all of this has a background, sporting success. Such ball art and ball control was still unknown in Europe at that time. Pelé had an extraordinary technique, was extremely agile and, above all, fast like hardly any other player in that era (less than 11 seconds at 100 meters). He was also in good physical condition, was extremely ambitious and impressed with his athleticism; hardly anyone had such enormous jumping power as the Santos striker, who was only 1.73 meters tall. But he was also tactically intelligent. Pelé was not only a center forward, but also a striker and playmaker rolled into one.
In the best times he earned almost $ 300,000 in a year (that would be a good 12.5 million euros today). He published his autobiography at the age of 20 and received well over $ 300,000 for it.
The down-to-earth
But he has never forgotten his roots. The mother Dona Celeste was a laundress, father Dondinho was a provincial footballer at a club whose charismatic goalie Pelé gave the young talent its name. His rise was closely linked to his favela descent and character. He refused to go to school, preferring to help his family by cleaning shoes or looking for and selling peanuts. When he started his career, he was the little boy in a middle class club, which fascinated the professional world with his carefree style of play.
When he began to cry in front of the world after winning the World Cup, this gesture was an example of the honest and authentic young man who freed himself from the slums with his talent and hard work and gave hope to the people there. Pelé always remained authentic. He was a devout Catholic and refrained from alcohol and nicotine.
In 1957 Santos began his career as a professional player, and in his first season and at the age of only 16, Pelé was already top scorer. In the same year he made his debut in the national team, with which he even won the world title in 1958. He was just 17 when he scored in the final against Sweden and is still the youngest football world champion of all time. This FIFA video summarizes the events of the 1958 World Cup.) With Pelé, Brazil also became world champions in 1962 and 1970.
The guest player
In 1974 he officially ended his career, but from 1975 to 1977 at New York Cosmos with Franz Beckenbauer he brought shine to American football. It was a kind of forced comeback. At the age of thirty, Pelé had gone to school, but overestimated his abilities – he had lost a lot of money on a dubious investment, which is why he accepted the million-dollar offer from the USA.
In 1966 he married for the first time. Rosemeri had European roots and they had two daughters and a son. Edinho was sentenced to life imprisonment for drug abuse and murder in 1999, but the sentence has been overturned. He was released in 2005. In 1982, Pelé divorced Rosemeri after cheating on her with a 17-year-old, later model Xuxa, with whom he was dating for five years. In 1994 Pelé married a second time, the 20 years younger gospel singer Assiria Seixas, with whom he had twins and from whom he divorced in 2008.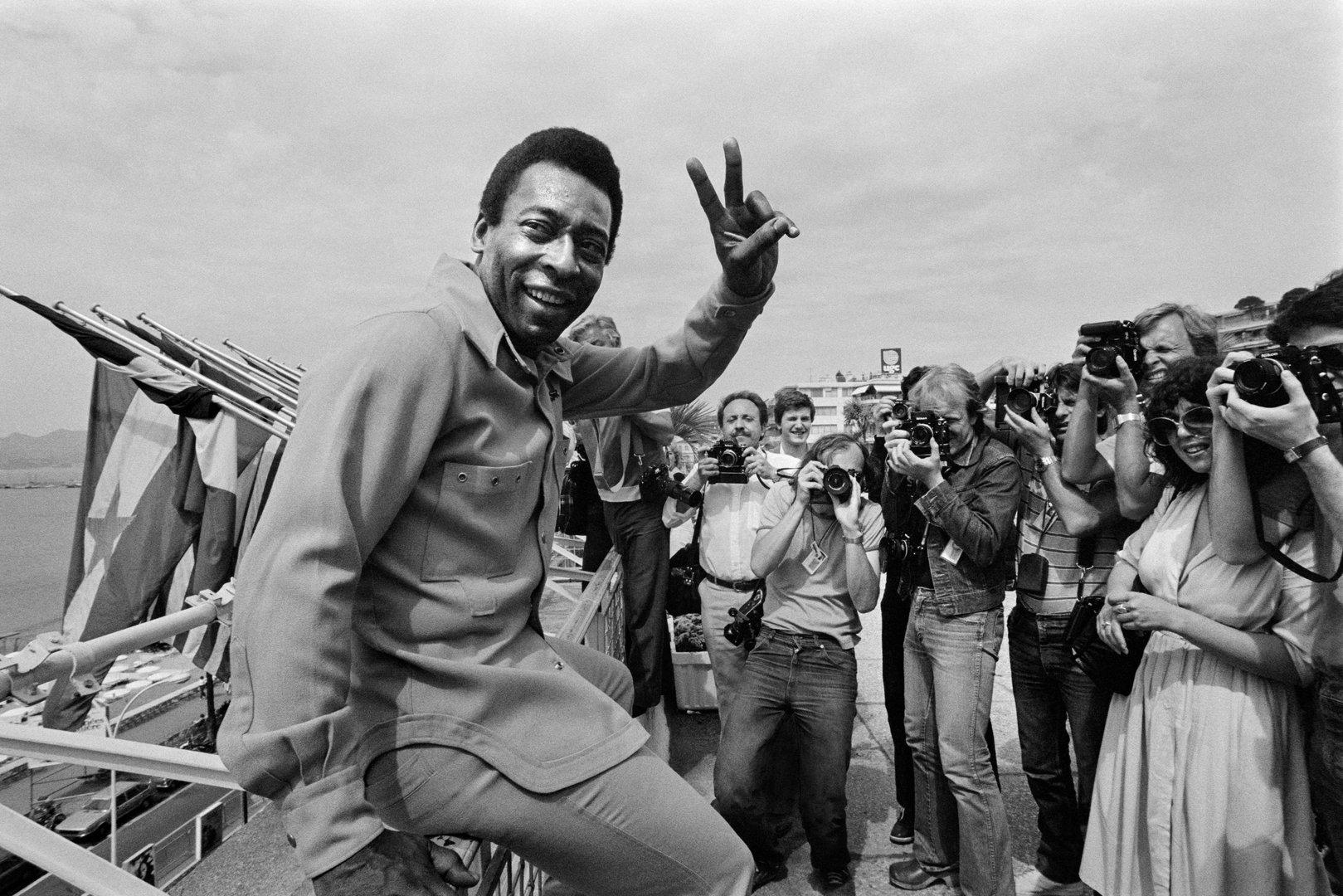 The excellent one
His private unrest could not harm his myth. He was a UN special envoy, was named "World Footballer of the 20th Century" and in 1999 was even named "Sportsman of the Century" by the International Olympic Committee. In 1995 he even became the sports minister in Brazil – one of his laws even ensured a decrease in corruption and more self-determination among young Brazilian professionals. He also played in several films, had his own computer games (in the 80s for Atari) and appeared in several commercials – his recommendation for taking Viagra from Pfizer is particularly well known.
But part of his glorious days as a footballer fell during a dark time for Brazil. But Pelé never made a clear statement about the military dictatorship (1964-1985). After the World Cup success in 1970, dictator Emílio Garrastazu Médici celebrated with the new world champions. He especially loved Pelé in front of the cameras. And the king was embraced. Perhaps you can see that as a blemish in your vita.