In Israeli football, there is a tendency to bring in proven players, certainly foreigners. There are rare cases where a player from a negligible league in world football arrives, without appearances in the national team, without a single heroic story in his past, certainly for a big club, probably at the opening of the Champions League qualifiers.
This is the story of Ryan Strain, Maccabi Haifa's new right defender. A player who gave up his dream of playing in the Tokyo Olympics, who was determined to make his career one that would support him and lead him back to European football. This is also the story of Barak Bachar and Maccabi Haifa who decided to give a chance – and not without money – to a player who is just before the break, who may not come either.
It is not certain that Strain would have gotten where he was if his family had not visited his homeland in England when he was 15. Strain, a native of Coventry in England, British in every way, emigrated with his family from Coventry to Australia when he was 11. When they came to Birmingham with the family, he and Tom, his brother A childhood friend named Daniel Crowley, who suggested they pass the time with some training at Aston Villa. Came for two workouts, stayed a few months. The family stayed with them. All Australian citizenship processes have gone to hell. Tom won a contract at the academy, Ryan followed suit. When they beat Manchester United 1: 3, Ryan scored the third goal while his brother scored a double. Scott McTominy sat helplessly on the United bench. Even when he returned home from that game, Ryan Strain continued to admire David Beckham. It is not by chance that the victory over the Manchester United boys is etched in his heart.
When Ryan received an offer to return to Adelaide and join the academy there, the family returned "home" and the citizenship process began anew. He was still in his youth when the senior team won its last championship in 2016, received a summons here and there for Australia's youth teams, where it was made clear that until he completed five years as an Australian citizen – as required by Daniel Tennenbaum and Josh Cohen to represent Israel – He will not be able to play for any team.
Meanwhile, the team won two trophies with him and the boy became an adult, and started to make a good impression on the fifth continent and this season Adelaide finished in fifth place, passed the playoff quarterfinals and reached the semifinals a week ago against the champions Sydney, only there the team lost, 2: 1.
In recent months, there has been talk of joining the Olympic team that will play in the Olympic Games in Tokyo. Strain, a footballer's grandson and son of Lorraine Baker, fifth in the 800m final at the Barcelona Olympics (the fourth woman in British history to cross the 2-minute limit in the end), and third in the European Indoor Championships, had a dream of closing the circle with her mother, 29 years after competing there. The coach, Graham Arnold, and his assistant Rene Molenstein (ex-Maccabi Haifa), thought of joining him after receiving the approval from the Australian Ministry of the Interior and being selected as a footballer in April, but then the story of Maccabi Haifa emerged. Carmel feared that Strain would rush them after a few days to join Sucrose in Tokyo, but he gave up the team to sign in Haifa. "I want to get to Europe and I am convinced of my ability to do that," he said several months ago.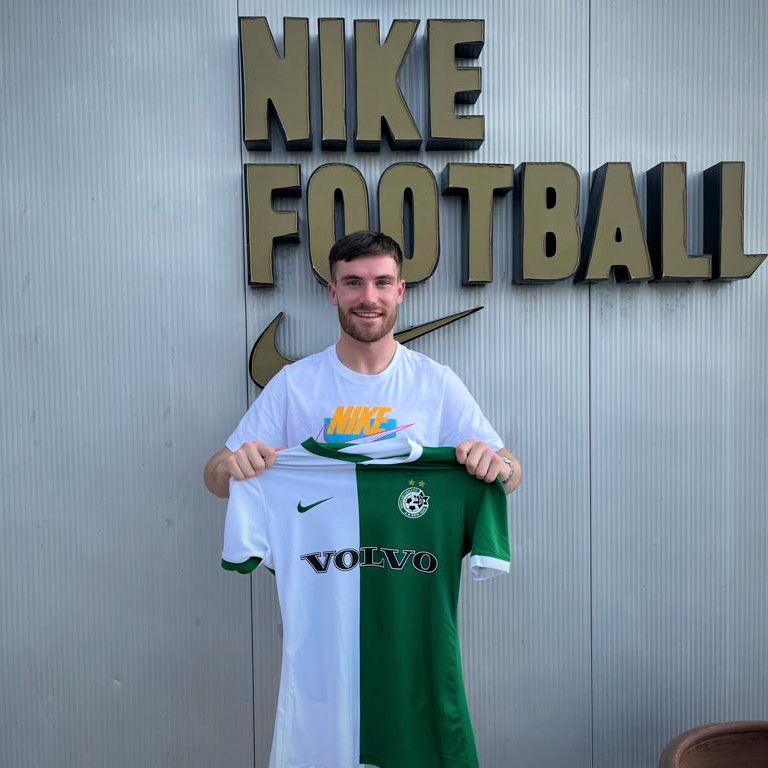 "Most of the Australian national team players play in Europe. This is the starting point," he explains Ohad Cohen, The broker in the transaction. "There is a high level in Australia, but serious clubs from Europe are afraid to touch Australian players because it is still Australia. Europe is easier to get from Europe. How does Shakhtar come and buy a player from 10th place in the Premier League? If the player is good, he is a good player."
"An investment player," everyone defines him. There will be a season or two at Maccabi Haifa and he will move on. The 300,000 euros that Haifa has invested is a smaller price than what can be obtained. Rylan Maggie, his former friend at Adelaide (on loan to Birmingham until Charlotte, his team, starts playing in the MLS), was sold for € 1.2 million. "Strain comes from a relatively inferior level. A player who comes from an inferior level and is good, his growth potential is insane. His ability to build a game from behind adds another different aspect. A player who reaches such a level, think how high he can fly," Cohen added.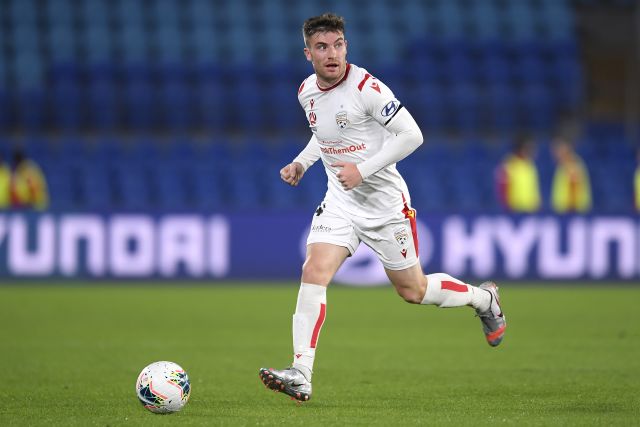 His metrics are high as far as his athleticism is concerned. He is fast, has breaking power, is able to "trick" with both feet (on the verge of sophistication), and likes – even prefers – to reach the latitude and take out a ball. Its suffix is ​​less good. He has no goals in the Australian league (maybe some half-self goal he has frantically celebrated) and has only four touchdowns, and yet, his presence is extraordinary. He gets into situations, doing a lot of double-pass that frees him to dead space, but too reckless. Because of the high intensity in his game, he sometimes suffers from short-term injuries like a groin strain or the hamstring muscle. "Wing-back injuries," they call it. And yes, it's much more of a wing-back than a back, meaning one that seems to work better in a three-brake array.
Ohad Cohen reassures: "He is a different player from Mabuka. In Australia we play psychic football, insanely offensive, and all the time cost to cost. You will see players in more forward positions than they should be in. This is a league very similar to MLS. Mabuka is a player that if you give "If he had the ball before the last third, it would not be effective. In contrast, Strain is very good in the build-up of the game, plays with two legs, knows how to deliver between lines. He is more reminiscent of Eli Desa than Mabuka.
When he left, a few days ago, Adelaide sporting director Bruce Data said: "This move is a reward and a natural continuation of Ryan's ability this season. Although it's sad to see him leave, we are proud that he is challenging himself to further achievements."
Watch the farewell clip of Adelaide Train