Horrifying footage from El Salvador they toured the world. The second leg of the quarter-final of the championship play-off was to be played in between Alianze from San Salvador i Phase from Santa Ana, and a tragedy happened.
Namely, 12 people died in the stampede that happened before the start of the match. The disaster happened because a large number of fans rushed towards the entrance to the stadium, which was closed because the stands were full.
Local authorities believe some were selling fake tickets, and surveillance footage from the stadium shows fans trying to tear down the barricades at the stadium's entrance. The match was quickly postponed, and in addition to the 12 deaths, more than a hundred people were injured.
Photo: JOSE CABEZAS
The championship in El Salvador is over
And according to the latest information, the current season of the Primera Division in El Salvador has ended. That decision was made by the football association of El Salvador, and the host of the tragic match, Alianza, received special sanctions.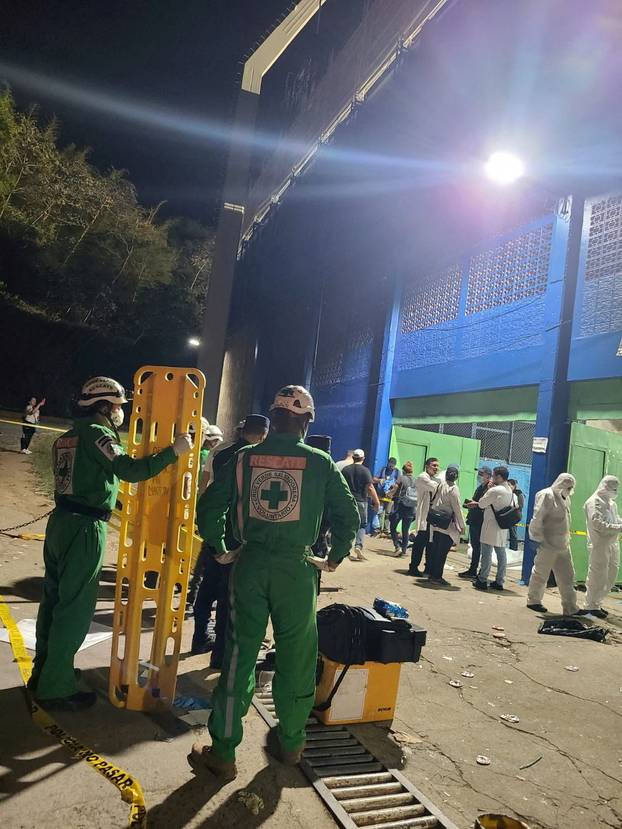 Photo: SALVADORENA GREEN CROSS
Alianza was thus fined 30,000 dollars, and they were also banned from playing at home for a year. The association wants to improve security at matches and put an end to rigged matches. That will be the focus after the championship is over.