It was only the Toto Cup, but as a crowd of spectators came tonight (Saturday) to Teddy Stadium to watch the first Jerusalem derby after 21 years. It was only the Toto Cup, but Hapoel Jerusalem – the one that came up about two and a half months ago from the national league – is the one that won, 0: 1 from a goal by the young Goni Naor in the 16th minute.
"The atmosphere was great. Our fans were amazing, it's a pity they were disappointed – and we were also disappointed," the Betar Jerusalem coach concluded. Erwin Coman"In the first quarter of an hour we went backwards, we did not press and they had too much space. Later we had some good moves through the right wing, but it is difficult for us to score goals. We need a goal for security."
Koeman added: "There are a lot of young people here and they need to understand what professional football is, especially in Betar which is a team with more pressure than a lot of other teams. We are looking for 2-3 more players, the games in Israel are very physical and at a high pace and at the moment we do not have the required physicality as Maccabi Tel Aviv and Maccabi Haifa have. "
The coach was asked about Jordan Shua who was suspended from tonight's game because he did not come to a meeting with him and said: "We will meet on Monday. He knows what I expect from him. This is his career, not my career, he needs to think about his future. We will talk on Monday and see what he says" .
The brake Ural Cereal He said: "It was very exciting with the crowd, everyone missed it. In the first half we did not play well enough and in the second half we improved. Betar is a big club that aims upwards. There are a lot of new players, a new coach, we did a good training camp and we will get to the league ready. "
Hapoel Jerusalem coach, Ziv Arie: "Both teams are not in full staff and not in full shape. Our ideas for the league will be different, but we wanted to win a derby after a long time because for the fans it matters – and for us. We have a lot of kids and they should feel they belong. That was the main goal "Probably a derby, we will not complain."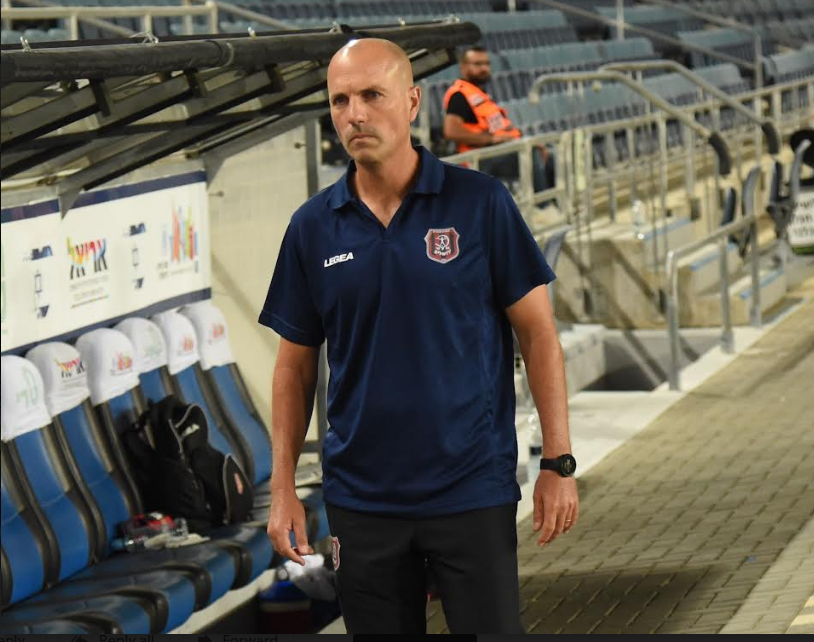 Arieh added: "It's a huge celebration. I told Shai Aharon in recent days that I'm looking at people at the club ahead of the game and I feel like I made their dream come true when we got here. It's just a Toto Cup, but what fun. Along with that, we need to stay modest. It's not simple, but more fun than national. "
Enlightened shades Who scored the winning goal, said with a smile: "Before every game I dream of scoring a hat-trick, so it's not a hat-trick but I'm glad I came out as in dreams. 20 years there was no derby, 30 years there was no win, I'm glad our crowd was happy. We're coming "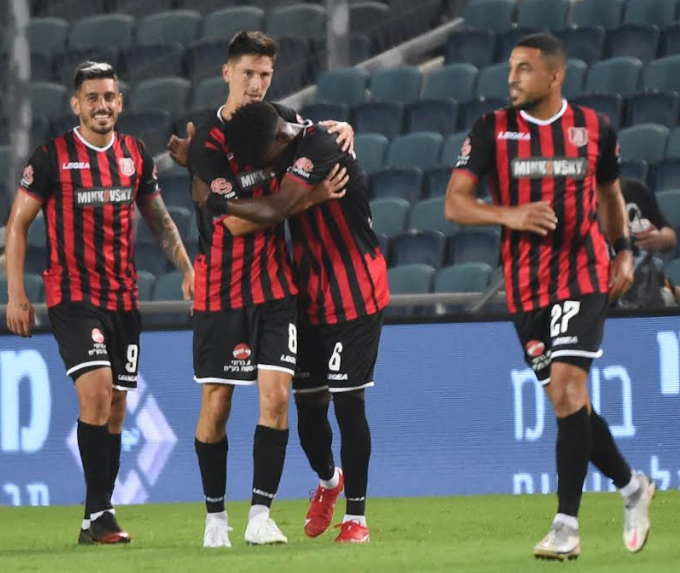 On the fringes of sporting interest were other stories as well. Israeli police arrested six suspects involved in disorderly conduct during the game. A statement from the police said: "Troops operating at Teddy Stadium in Jerusalem this evening, located both overtly and covertly, located those trying to disrupt the order during a football game, throwing stones and throwing a smoke grenade and in this way, posed a real danger to fans. In addition, police forces arrested "Two minors who broke into the field during the game. All the suspects were arrested and taken for questioning at the police station."