"It was my most fun day of the summer," smiles Hapoel Jerusalem's professional manager Yotam Halperin, speaking of the club's signing blitz last week – with the addition of Sean Kilpatrick, Anthony Bennett and Thon Mike one after another – after long weeks without move.
– And yet, while other teams have already started training, you were still with only one foreigner on the roster. What happened to you on the way?
"I call it 'late summer.' The summer league took place a month after its usual date, and a lot of the players we talked to wanted to wait and see if they could get a chance in the NBA, even on temporary contracts. It delayed us greatly, and the market was tough. We were not. "We are stressed, but at some point we realized that time is starting to play a role, because in a month and a week the Champions League begins. In the end, the team took shape. We are missing one more player, but I believe in what we have built."
– You will have less than a month to train with a full squad before the European season, which will open with two home games that may turn out to be critical. Are you not afraid that you will pay a price for the late construction?
"In a utopian world, obviously I would like to have more time together, but the dynamics of summer did not allow us to bring in foreigners as early as a month ago. Things will take time. We came to the conclusion that we need new construction, with new blood and new energies, and that's what we did." .
– And in the rebuilding, the decision to say goodbye to Suleiman Braimo, who in the chaos of last season was the one who stayed, played well, expressed caring and became a favorite of the audience and the system, was surprising. Maybe he was the right person to leave?
"Sue became a family man and a housemate, and not just because of what he did on the field. He's really a role model for every player. He can't be disqualified, and he didn't really get off the episode, but he also got offers. At a point where he had to get an answer, "We did not have one. We were not ready to make a decision yet, and we did not know how we would divide the budget, and he signed elsewhere."
Halperin, 37, opens his fourth season in the role he has held since retiring from the game. "I am part of a team," he tries to clarify the limits of his responsibility and authority. "A lot of times we quarrel with each other, and I have to bring solutions at the market level. We sit, watch videos, have discussions."
– You have you in the professional manager's box, and the coach Oren Amiel, and also the CEO Guy Harel is a kind of general manager to whom the professional field is no stranger. How does it work between you?
"Guy is at every point, and in the end we make decisions together. I like that we do not have endless discussions with 20 people in the room who sit and sit until tomorrow. The meetings are very specific, and whoever has to make the decisions – makes them. One way or another, the word "The latter belongs to the coach. I believe in that and I think that's the way it should be done."
– When players get into less good shape, they sometimes lose confidence. And as a manager, did last season's failure affect you?
"No, on the contrary. There is no club that manages to build the most attractive team every year. Two years ago we built a great team, which connected amazingly and started to bring achievements, then stopped because of the Corona. "And the signing of Nikos Papas, and everything that happened throughout the year. I feel like we've built eight different teams in the last two years. In the position I'm in, the mistakes only strengthened me so I would not repeat them and reach situations beyond my control again."
– How different is the staff you built from what you planned in the beginning?
"Not by much. In terms of the Israeli staff, we knew quite early on what we have, and we knew what positions we are assigning to foreigners. The coach explains how he wants the team to look, but it clearly does not go one by one as you planned from the beginning. We had a month ago, when we did not know at all what the team would look like. "
– You were not able to stabilize the position of the coach after Oded Katsh left.
"The level of expectations that exists today at Hapoel Jerusalem is something that Oren has not experienced in the last two years in Nymburk. There will be less good times, and we will all have to work together to succeed. From the past month, I tell you "If a coach comes in and breaks your form, but you go home and feel like he's doing it for you, the results will come."
– Who will be the leader of Jerusalem on the field?
"You do a thousand and one studies on each player, and at the end you have to see how things work in the field, and try to find a hierarchy, because not everyone can be a star. "His, and I'm sure he's going to pull us after him, and Jaylen Adams and Thon Maker and Anthony Bennett will have to be a part of it, too."
– Why do you think you will succeed where Bennett's previous teams failed?
"He certainly has talent, but his career has developed differently from what he wanted. He also had good times and good games. We all understand that the burden of proof is on us and him, to show he deserves to play at the highest levels. The way he spoke in talks with us, gave us the "The confidence and inspiration to bring him in. He said, 'Let me prove myself.'"
– But you have an exit clause from the contract already in October. What does he have to do in this short period to stay?
"I do not know how to put my finger on it, because every player gets into a different situation. On a personal level, I really liked the fact that he agreed to the exit option. When he said 'I have no problem, I'm ready for it and I will prove to you that you will leave me,' he bought me." .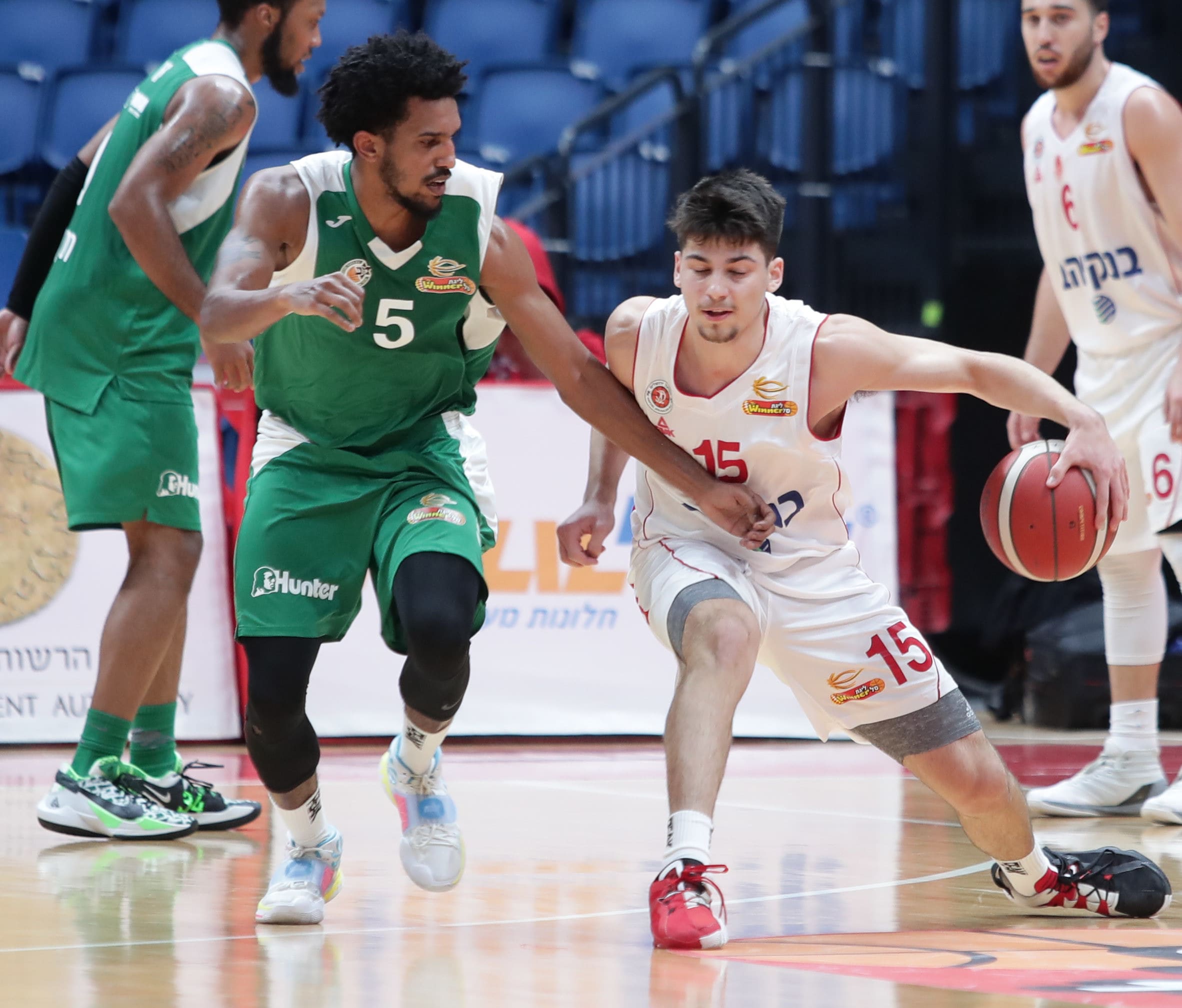 – In recent years, Hapoel Jerusalem has lost its attractiveness as a place for leading Israelis, or those who want to break through, and when examining the talent in your local staff for the upcoming season – it seems that you have gone backwards. Israelis will have a different role, and there will be no leading Israeli like Tamir Blatt.
"This is a market situation. Tamir was a very dominant player, and he made tremendous progress and took the club to very good places. He and Idan Zalmanson were a significant part of our team. On the day he left, we made a decision to promote Yuval Schneiderman, and besides Adam Ariel we also have four "New players who have been almost everywhere. Their style is different, and the role is different, but they are fighters, want to succeed, and want to be here."
– And yet, your Israeli goals at the beginning of the summer were different. You really wanted Yuval Sussman and Noam Dovrat.
"It is impossible to ignore a situation where you can talk about two such players, whom we see as part of the future of Israeli basketball. I do not know how close it was, but we absolutely wanted them. For one reason or another it did not happen, but we have Israelis we believe in. "As soon as Yuval went to Alba Berlin, we realized that a player like him was not in the market, and we competed. It's behind us. We have good players in his role."
– Not every day an actor in the physical dimensions and style of Thun Maker lands here. What are your expectations of him?
"One of the things we were looking for in the first place is someone with size and height, who will run and have shots, and know how to finish on offense. He meets those needs. He changes almost every shot when he is on the field, and he knows how to do a lot of defensive things beyond that. "
– The day after the signings, you sold about 1,000 subscribers, but you are still far from the usual numbers you had in previous years, before the corona plague.
"This is my ninth year at this club, and the crowd is perhaps the most important thing here. Hapoel Jerusalem with the fans and Hapoel Jerusalem without them are two different teams. I wish we had the peace to play basketball, that we will not have to stop because of Corona or because of missiles or any other reason. Our goals remain the same – to be in every game for a title. "