The new version of Apple's operating systems – iOS15 (for iPhone) and iPadOS 15 for iPad were released today (Monday) to the general public. They include a number of particularly interesting innovations and features, and in fact are an update designed with a return to the corona routine in mind.
We'll start with significant news for Facebook users, Apple's video calling app, which is expected to get a new look. In addition to the design change, it will for the first time allow people to join a conversation via PC or Android, via a link. In addition, during the call it will be possible to blur the background you are in – yes, just like zoom. In addition, there is a sound insulation function, so if you have a conversation while washing dishes – the other side will not hear the water, but only you.
Other apps that have been redesigned are the weather app (which will now include, among other things, animated backgrounds) and the safari app, Apple's browser. The weather app will be able to warn in Israel about rain coming in the next hour, so users will be able to prepare accordingly. Safari will receive a "compact tab bar" on iPadOS 15, and you can return to the classic design of the browser if you wish.
Another update is called Live Text, and it turns any text that appears in images in the gallery, or when using the camera – into text that can be copied. Yes, just as it sounds – the text will become clickable and you can also send it to the email address that appears in the image, or turn it into a link. It will also be possible to translate the text from a foreign language in this way – just open the camera, aim at the sign or text in question and now you can copy it, and translate it into Hebrew (similar to what can be done today in the Google Translate app).
One of the biggest improvements in the latest operating system is an updated version of "Please do not interfere". The new feature, "Focus Mode" allows users to define who can contact them and which apps can send alerts when performing various actions. For example, you can define a situation in which certain people will not be able to call you when you are at work, and make sure that they do not interfere with your studies. In addition, the home screen will change slightly depending on the setting you choose. The new function will learn the habits of the users, and offer them to change the concentration mode if necessary.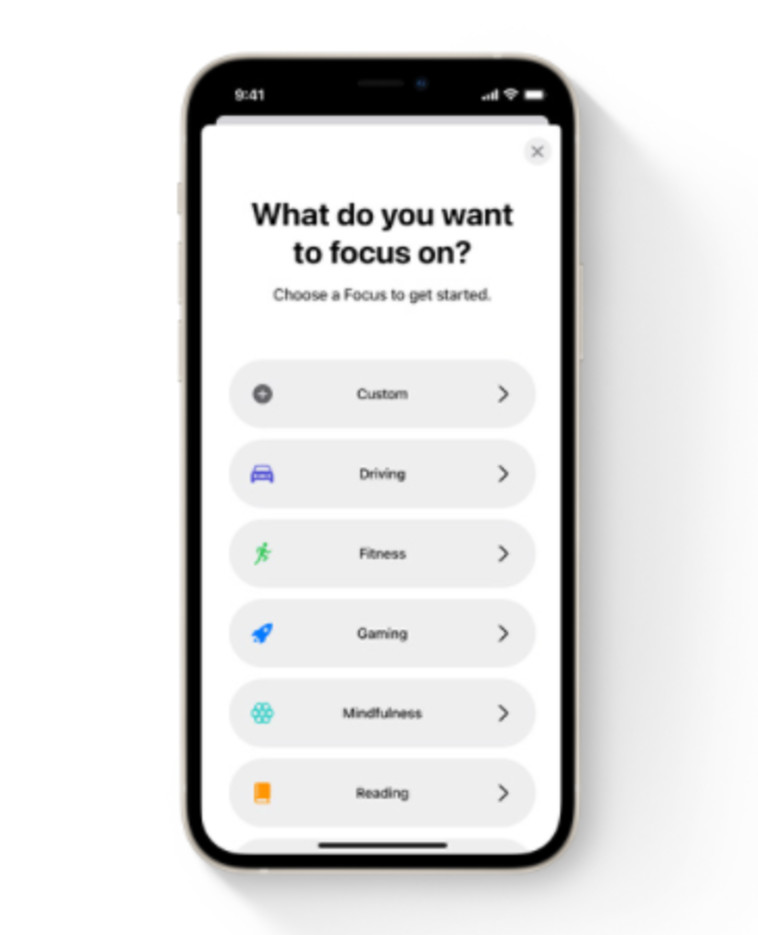 Another option that has been added now, and is intended for iPhone 11 and above users, is to monitor the device – even when it is turned off. This will help in case of theft of the device. Siri, Apple's personal assistant, will also get another upgrade, and quite requested. She can now perform many tasks without an internet connection. Some of the applications in the operating system, including the music player and the gallery, will include a new area called "shared with you", and when someone shares certain content with you via a message – you will receive a reminder later to look at the content in question. Additionally, clicking on a friend's name will result in a message that includes the content, even if it has been a while since it was sent.
Upgrade or not
The question of whether to upgrade the operating system on your device also arises this time, similar to every time Apple releases an update to the operating system. The truth is, iOS15 includes quite useful features for some users. However, the company has announced that it will continue to support iOS14, so even if you choose not to upgrade – you will still receive bug fixes and information security when needed.