We are creating a multi.layered iron dome that will protect our loved ones, "says Dr. Haim Amir. "I try to give everyone peace of mind, and in many ways the Essence Group is already realizing that vision." Dr. Amir believes that innovation and creative thinking are the key to improving safety, health and well.being, and has been doing so for more than 27 years. The company was established with the aim of providing security and peace to all its customers through the use of innovative technologies.
Dr. Amir founded one of the most advanced and innovative companies in the world of security systems, which uses Internet of Things (IoT) technologies and artificial intelligence to protect businesses, families, the elderly and vulnerable populations. Haim, 10, immigrated from Morocco with his parents and four brothers, on a long journey from Casablanca, through Brazil, to the realization of his family's Zionist dream in 1959 when they reached the shores of the Holy Land.
As the ship "Theodor Herzl" approached the shores of Haifa, the crowd burst into applause with excitement. But life in the land of dreams was not easy. The family lives in a transit camp in Or Akiva. The hut, which was only 39 square meters in size, had no electricity, the toilets were outside, and hot showers could only be dreamed of.
"I was just a little kid, but I still felt very good about the true state of our family, we lived in a constant state of survival," says Dr. Amir. "We all had to reinvent ourselves to survive. Just to survive. "The family's financial situation was difficult, he added," there was no money. But my parents sacrificed everything for our education, the children, to help ensure that our lives are better than theirs. "
Amir excelled in school, was accepted as a reserve student at the Technion and studied electrical and electronics engineering. He did his military service as an officer in the Navy, where he took part in the design of combat systems and the development of missile defense technologies. He was sent to higher education at the U.S. Navy College in California, where he also pursued a doctorate in computer science and electronics. He graduated with honors and then returned to Israel.
"During my military service I was part of a team that developed strategic combat systems, satellite missile detection capabilities and missile defense systems," he says. "I was very pleased with the developments in the Navy and the significant contribution to national security, but I also always wondered how this knowledge could be used, at groundbreaking technologies, to keep people in daily life. After all, most accidents happen at home, and I always cared for my adolescent parents."
Dr. Amir was determined to develop from the knowledge and experience he had gained in the security worlds sophisticated applications to the civilian world. He even aspired to invent and manufacture sensors and security systems using advanced mathematical algorithms and radar technology. Thus he harnessed his vast knowledge to protect human beings all over the world and to make the world a safer place.
Take care of the elderly
When he was 45, Amir founded Essence with his wife Rivka, in the basement of their home in Herzliya. "When I go back to those first years, I think the need to survive and the desire for security has become the foundation for everything my company, Essence, is today," he says.
The Essence Group now manufactures innovative cloud.based security and health solutions that protect people, in homes and at work, both from external hazards like burglars of thieves or attackers and from falls and dangers inside homes. All the company's systems are designed to give its users security and peace of mind, at home and on the go.
The group is active in three main industries: security, health and skin care. "Essence systems are now installed in more than 4 million homes," says Dr. Amir with a smile. "Our AI.based sensors, controllers and algorithms are deployed in 46 countries. But my true pride and joy is that innovative Israeli technologies save lives at all hours every day – all over the world. "
While Dr. Amir founded the company, he watched his parents grow old and the desire to make their lives safer, and still allow them to stay at home. The Essence SmartCare system he developed offers a suite of technology solutions designed for the elderly population. MDsense is an advanced AI.based fall detection system that provides monitoring And an immediate response to falls, without the elderly having to wear an emergency bracelet.It serves as a key component in my products [email protected] of the company. The company has recently expanded into the monitoring space of patients with the launch of VitalOn, which combines remote health care and monitoring capabilities, with a comprehensive platform for active seniors and adults dealing with chronic conditions.
During the Corona epidemic, the need for these technologies increased even more, as even the elderly who were used to going out and communicating with others had to stay at home to protect themselves. They parted from loved ones who were unable to visit them for fear of spreading the disease, and most of them were left at risk without anyone checking on them.
Essence SmartCare products have played an important role in the global effort to maintain the security of the elderly, even with applications in Corona hotels and urban programs in countries such as the Netherlands and Brazil. Dr. Amir explains that his platforms focus on communication and respect. Instead of invasive cameras, for example, a battery.powered radar is activated and uses AI algorithms to detect a person's location. If the radar feels down, an alert will be sent to a call center and a two.way voice channel will open automatically. In their neighborhood, within their communities, "says Dr. Amir," and they can continue living independently. "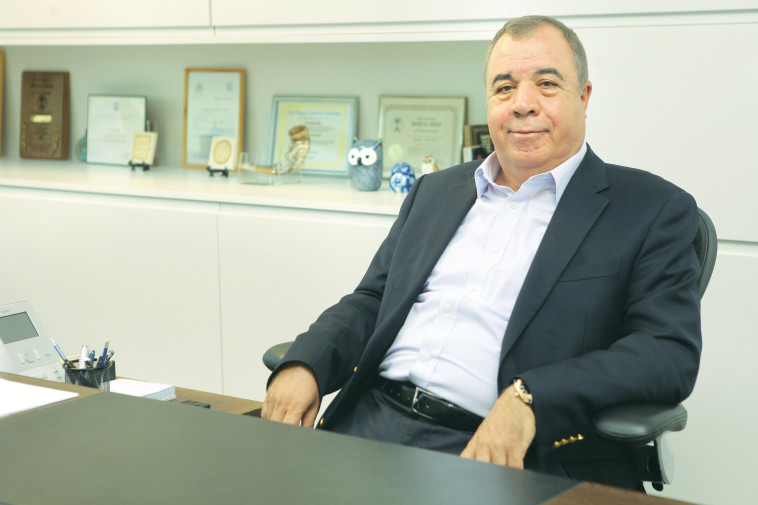 Smoke to repel burglars
But his solutions do not stop here. It also focuses on home and office security solutions designed to keep burglars away. Earlier this year Essence launched the [email protected]+, The new generation of its smart home security system, an IoT cloud.based platform, designed to manage all security and smart home functions from a single application.
In addition, the company launches the ActiFend solution, which ensures a revolution in security by identifying, verifying and interfering with an independent security device that detects a possible intruder, verifies its HD identity and then actively smuggles in non.invasive smoke but forces the intruder out.
Essence has engraved on its banner the principles of corporate responsibility, sustainability, and focuses on developing more environmentally friendly technologies and reducing waste. "And all this beautiful technology is made here in Israel," says Dr. Amir proudly.
The company's headquarters and development center are in Herzliya, but most of the production is in Ofakim. "I am very proud of our nearly 1,000 employees at Ofakim, and I see them as my true partners in realizing the vision and spreading it around the world. 150 of them with special needs, wonderful people who have a huge part in the gospel that Israeli technology brings to the security and safety of the world."
Dr. Amir is especially excited when he talks about the new foundation he established with his wife Rivka. The Amir Foundation for the Development of Education in Ofakim gives the children of the Negev opportunities that are not usually available outside the center of the country. "I want all Israeli children to have the opportunity to join the technology units in the IDF, go to university and be part of this wonderful high.tech nation," he said. "It is very important to me that they become part of the global technology revolution."
For Amir – a small boy who immigrated to Israel from Morocco – the circle closed. "I try to give everyone security, safety and peace," he said, "inside and outside the home, the elderly, children and the whole family. This is the way I give back to my parents and my country." 