The sky is not the limit: Tom Tizer The 28-year-old has always been interested in space. Although she is only nearing the end of her bachelor's degree at the Technion, she is already participating in an international project dealing with space as part of her work at Raphael. The field I will work in. "
Nezer has been working for about a year and a half at Rafael's Space Center, as a satellite systems and operations engineer, during which she has taken (and is taking part in) a number of projects, including the Venus Project – which was recently joined as a partner by the UAE.
The Venus satellite is a joint project of IAI, the Israeli Space Agency in the Ministry of Science and the French Space Agency, and its construction took place in recent years in an aerospace plant in collaboration with Elbit, which developed the telescope, and Raphael, who developed and manufactured the satellite's electric propulsion system.
"The system developed at Raphael performs orbital maneuvers and altitude corrections of the orbit that the satellite travels," she said excitedly. "From November to August it made a very significant drop in altitude, which was made possible by our development.
Nezer explained the work on the big international project: "Some of our work is actually called for predicting and performing simulations of the orbit the satellite is going through. To know where he will go, so as not to lose communication with him. " She stressed that this is one of the first times such a thing happens. "In the last maneuver we went down about 300 miles with our electric propulsion system," she noted, "this is a significant and groundbreaking altitude drop."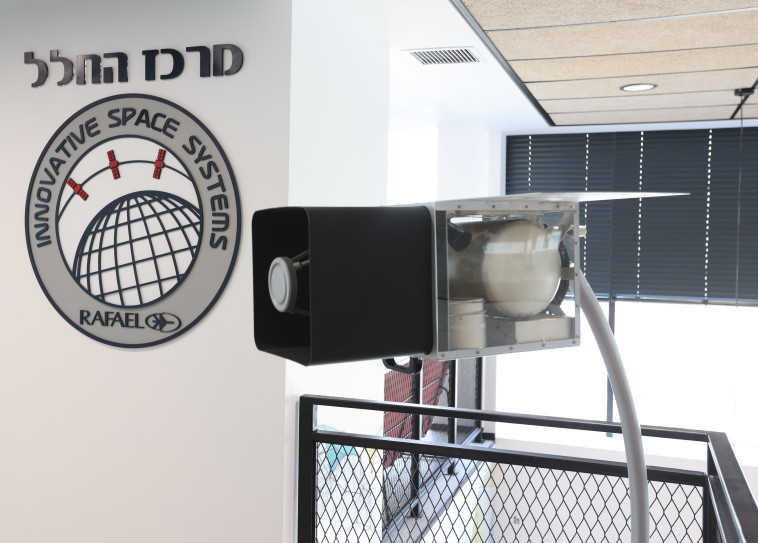 We are in 2021, but there are still those who consider this field a "male field".
"During my degree studies, and even now at the center, there are cases where women are a minority in the room. There is nothing to do, this is the situation right now, and obviously I want to change the situation, and that situation will improve in the future. There was a minority of girls there. "
Why do you think this is happening?
"I think there are several reasons for this, including a matter of social norms, and that girls who are interested in the field are told that it is a very busy academic degree, so why do they need it … Men expect to find themselves all the time, while expectation is different from women – everything comes from a system "Education. The school did not push me to succeed in this field, and everything I did came to fruition in the end with the help of my ambitions, and the push I received from home. Perhaps support and assistance to the students could encourage them not to be afraid to study these fields."
What are your plans for the future?
"I want to see myself leading satellite development projects, and research dealing with new technologies in space – whether it's satellites orbiting the Earth, or whether orbiting other planets. Anyway, I see myself continuing to work in this field as I develop and plan the The new things that will be implemented in the coming years The world of New Spice itself has changed significantly in recent years, and it can be said that Spice X has done to space what low-cost flights have done to flights abroad. The field just keeps growing and evolving all the time, and it just needs to attract new engineers and engineers. "