In recent years we have witnessed a growing increase in the number of people taking part in the gaming culture. Some play on the computer, some on the mobile device or game console, but all "burn" many hours in an attempt to progress and improve their character in the game.
The phenomenon has gained so much momentum that recently there has even been talk of introducing E-GAMING into the Olympics. Now it turns out that not only the Olympic Committee is interested in gamers, but also high-tech companies that want to allow players to make a career out of the hobby – and pay them and them for playing hours, during which they will test the products and pass impressions and reviews.
For the same tests, computer gamers will have to spend many hours playing games from a variety of domains, detect system bugs or improvements that need to be made and actually mimic the use of the app the day after it is released. But note, it is not enough to be a serious player, you also need to know how to arrange the data and understand exactly what is interfering with the game, so that the keys can improve every day.
For example, a company OVERWOLF, Which unites the gaming content creator community, which has over 30 million registered active users every month, is currently looking for someone to take on the role of Game Enabler, who will review for it all the games (over 800) that the company supports. Whoever enters the job will have to be a serious gamer, who knows the world of video games in all its nuances.
For job requirements – click here
Company SciPlay, Which develops and publishes digital games on mobile and Internet platforms, is currently looking for candidates for a QA job. The company currently offers seven core games: Jackpot Party Casino, Gold Fish Casino, Hot Shot Casino® and Quick Hit Slots, and casual games MONOPOLY Slots, Bingo Showdown and 88 Fortunes Slots. SciPlay's social casino games include slot machine and table games. All the company's games are suitable for several platforms: Apple, Google, Facebook and Amazon. In addition to developing original games, SciPlay has access to a library of more than 1,500 real-world slot machine and board games from Scientific Games Corporation and its subsidiaries.
For job requirements – click here
For the players who want to feel a little nostalgia for the childhood game machines, the Israeli startup Gigantic Developed game apps of the classic arcade games, where the players control real machines that sit in Israel, and if the player wins – the prize will be sent to his home. Apart from the crane machines, there are also machines for sports games and machine guns, in which the prizes that the players will win will also be sent home. Gigantic is also looking for employees for a QA role, who will play in the app, test it in depth and make sure it is user-friendly.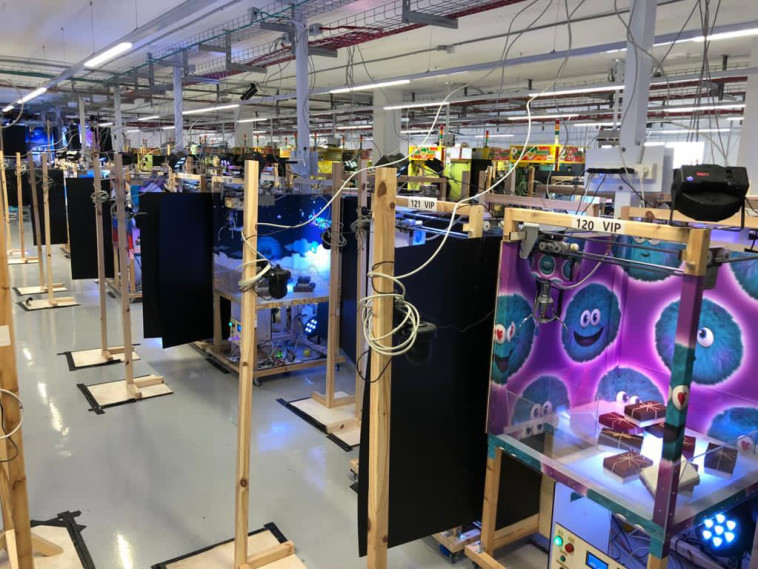 For job requirements – click here
Another Israeli company that is looking for gamers for QA positions is Beach Bam, Which specializes in developing traditional board and card games for mobile devices, and now supports backgammon, rummy and speed apps. The company, all of whose founders come from the gaming world, was recently sold to French gaming company VOODOO.
For job requirements – click here
In addition, company Buff Technologies, Which was recently issued on the stock exchange, is looking for computer players to test the new platform it has developed, which functions as a loyalty program for players. The platform itself is installed on top of familiar games such as Fortnite or League of Legends. The purpose of the platform is to reward players by awarding points for achievements as well as awarding points for time spent in the game.