Yes today (Monday) launched yes + 2.0 – a series of innovations to its webcasting platform, including personal viewing profiles, similar to what Netflix has, smart shortcuts on the remote, upgraded converter and yes + Android remote and a new interface for mobile and tablet. According to the company, the new services will be provided free of charge and will be activated in the coming weeks automatically without the need for proactive action on the part of customers.
As mentioned, the main innovation is myTV, a personal viewing profile for each member of the household. According to yes, unlike Tflix, the personal viewing experience it will provide to its customers will provide a solution for both VOD and linear channels.
Yes + customers will be able to set up to 6 profiles per home. Each profile will allow a personal experience with everyone's favorite content:
Continue to personally watch VOD content and Catch Up content including the appearance of the next episode to watch a favorite series, a reminder of new seasons for series you have already watched and of course continue to watch content that has not been watched to the end
List of views that each user can create for himself (pre-order to view content)
A personal list of the viewer's favorite and watched channels
There are three types of profiles:
Yes + profile for the adult audience.
Tweens profile for children and youth – caters to young teens and allows them to watch content tailored to their age and also allows safe and convenient access to relevant channels and programs in the adult area (sports content and prime time).
Kids profile for toddlers of + yes – an interface adapted for toddlers and kindergarten children based on the familiar and beloved characters. The profile includes a timer for restricting viewing, a parent code and more.
According to the company, a study it conducted showed that 83% of the respondents wanted the TV interface to be arranged for them in a customized and personal way, 82% wanted the experience of tossing and switching between channels in the TV service and 81% wanted their TV interface to know usage patterns. Himself to them.
The study also showed that 85% of parents wanted their children's TV content to be displayed in a separate area from that of the adults. Over 60% of parents indicated that their children (mostly ages 15-7) are occasionally exposed to content that is not appropriate for their age. Another 85% of parents indicated that they follow the content that their children watch. According to the parents, the children watch an average of 3.2 hours a day, with viewing hours increasing with age.
Another innovation is a shortcut menu. According to the company, this is an innovative and exclusive development which, with the click of a button on the remote control, will open a smart menu of shortcuts adapted to the user's profile and viewing habits. The menu includes a keyboard with numbers that will allow quick switching to each of the 140 channels in the interface, thus significantly improving the browsing experience, quick access to the last viewed channel and the profile's two favorite channels, performing actions like StartOver, recording and saving to favorites. This development joins the newly launched remote, all with the aim of improving the navigation and viewing experience.
yes+mobile
In addition, yes will launch a new application for mobile and tablet, which will replace the existing application, and will allow the continuation of the personal viewing experience on other platforms as well. According to the company, 71% of respondents watch video content on their mobile phone or tablet at least once a week. The new interface is adapted to mobile and is similar to the yes + experience on the TV screen and will also contain the personal profiles along with other developments unique to mobile. Among the innovations: Possibility to download content for viewing abroad or in Offline mode (without Internet connection), yes ORIGINAL – a special area with all yes original productions, including behind-the-scenes peeks, interviews, special excerpts and more.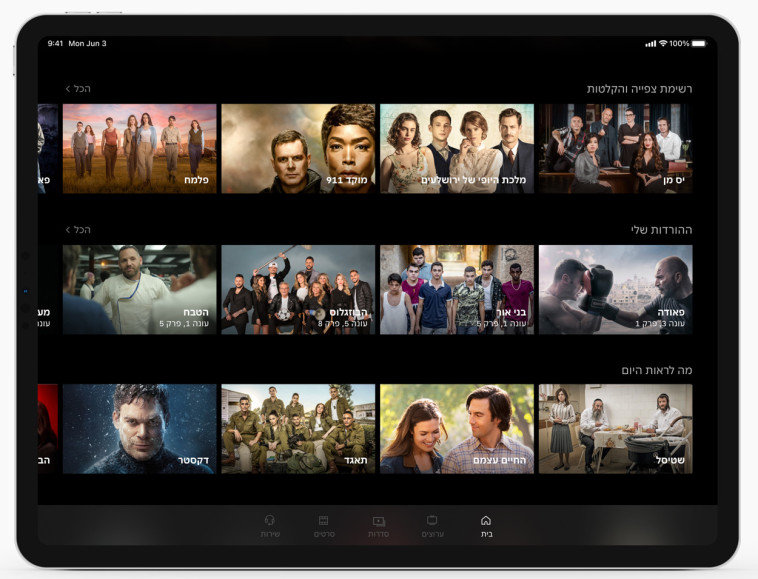 YES has introduced a new converter – yes + Android, which will be launched in the coming weeks. According to the company, the converter is optimized for high-fiber Internet and speeds, has a new and more powerful processor, and includes support for Wi-Fi 6. The new converter will be supplied with the recently launched remote control that added zap buttons for quick and easy switching between channels, MUTE button for sound mute, INPUT button for easy transition Between the TV inputs and shortcut buttons for quick access to the leading apps and channels in Israel and the world (Netflix, Amazon Prime Video, Network, Rainbow and YouTube).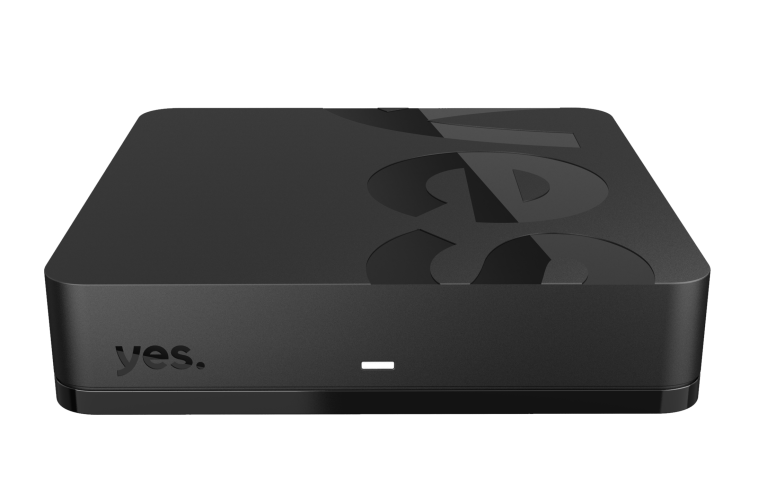 Dror Bahat, VP of Marketing for yes, Pelephone and Bezeq International, said at the press conference that "during 2022, yes will become the largest IP television company in Israel as part of the strategic move we announced about two years ago of a full switch to Internet broadcasts. This requires us to continue to create, innovate and present technological solutions that upgrade the quality of viewing. The developments presented today will allow for a more personal, tailored and comfortable experience for viewers. "