The two difficult years of the corona will never be forgotten by the gyms. Only recently did they begin to recover from the hard blow that hit the industry after some of the Israelis who liked to train moved to Zoom, some of them, including me, returned to training at home, and not necessarily with a close instructor. For someone who was used to being enrolled in one or another studio all her life and coming on average twice a week, the comfort zone and the home mattress in front of YouTube was good for me, comfortable and above all cheap.
However, an examination of the past year's data shows that Israelis, at least for the most part, are tired of the makeshift mattress in the living room. An increase of 112% was recorded in the last year in registration to the gyms, according to the annual report conducted by the Movement company through its subsidiary Physical, the platform for managing fitness and sports facilities, which operates in about 50% of the gyms, sports clubs and country clubs in Israel.
The report that examined how many are registered for fitness clubs and sports circles in Israel and how often they actually come included surprising results. It is true that the Israelis doubled the rate of enrollment in the gyms, but they did not always manage to stick to the task. The data shows that about a third of the subscribers visit the fitness club only once a week, and surprisingly it turns out that the younger you are, the less you will come: about 36% of men aged 18-24 and about 38% of women in these ages come to the club only once a week. At the age of 25-44 the situation is almost the same – 35% of men and 36% of women come to the institute only once a week.
It has happened to all of you at one point or another in life. You decided to get in shape, you signed up for the gym with the best of your money and even updated your wardrobe. In the first week you managed to stick to 4-5 trainings and slowly it faded. Coming to the gym 5 times a week is the property of only about 8% of those who exercise in Israel, and here the 65-year-olds and older stand out for the better, and among them about 10% of men and about 9% of women manage to do this. By the way, if you thought that Israelis are addicted to fitness, you are wrong: only 12% of Israelis train regularly, and are registered in one or another gym, compared to 20% of Americans.
On a personal note, I have to admit that I didn't know what else would be able to get me out of the house again. Institutes and studio institutes are popping up around my house like mushrooms after the rain. But the cold, the laziness, maybe the habit of being stuck in the home comfort zone, took their toll. I wanted to do SAP, I wanted to play tennis, even not long ago I inquired a little about boxing near the house or functional training, but I always gave up.
A volt of fitness
Why? The fear of commitment, the fear of boredom. Maybe it doesn't suit me at all? And the prices, how to say, are not always the most convenient in an era of high cost of living, especially in the field of cards. If you sign up for more classes, you pay less, but then you can't cancel. And besides, I know myself, I always end up returning to the comfort zone of yoga and pilates and never leave the mat, literally. Past experience shows that even if I enrolled in some institute, I was able to stick with it for about a month at best and two weeks at worst.
When I received the offer to try out the new app MOVE, which is a kind of Walt, only in the field of fitness, I was skeptical: even the shopping from the supermarket I switched to ordering at Walt, because the two hour wait for delivery became too much for me, so to leave the house in this cold? But the application launched by the Movement company allows you to train outside, at home, online in classes that are closed to those who pay, to participate in a wide variety of sports activities in all parts of the country, whether at the gym, whether at the sea or on tennis courts (and also climbing walls), by purchasing a subscription Based on credits in flexible routes and with an order at the click of a button. I mean, just open it, and choose according to distance. No one is begging you to stay too far away. And if you want? cancel
What does that actually mean? that we do not purchase a fixed subscription or a number of classes in Bild In, but coins of a digital wallet (called credits) and can enter any class we want, depending on the quantity we purchased and according to the pricing of the credits of that class (say a Pilates class in a certain studio 7 credits, a functional class in a certain studio 9 credits).
Accessible and safe
Those who worked in high-tech during the Corona period are surely familiar with the Free Fit application (acquired by Movement), which allowed flexibility for employees to exercise in the area close to their homes. Admittedly, it still exists in a slightly different format to what is being discussed here. Unlike it, MOVE allows the accumulation of credits and more flexible use. In the professional language it is called B TO C, customer experience, user experience and a completely different business model.
"It is true that there is an improvement, but we are quite lagging behind in our consumption of personal fitness here in Israel compared to the Americans, for example," Ido Zilberstein, CEO of MOVE, explains the thinking behind the move. "The decision was to take the initiative to a more accessible location. We come across people who wanted to try all kinds of training, as you say you wanted SAP and you wanted tennis and you wanted functional training, but you didn't do it for a variety of reasons. We discovered that many people are afraid to start and try something new, mainly because it requires a commitment. Here we give you a product, and you can check and choose what suits you, and what works for you without making a commitment."
This is an industry that received a strong box in Corona.
"And now, happily, he is recovering. We want to see first of all how we bring more people who train into the industry, and at least reach 20% of the population who train, like in the USA. It's a win-win for everyone. Both a health line, and a consumer line that fits the spirit of the times."
With great curiosity and even a bit of skepticism, I downloaded the app to my device, loaded my credits for the next two weeks and started tracking. First of all, I was shocked to find out how many gyms and studios I have within a radius of less than a mile from my house. Leave a kilometer, 400 meters. In some of them, you can make an online reservation through the app for classes, arrive, check in, and peace be upon Israel.
I don't need a chip, there's no way I'll lose it, and I won't have to go back if, let's say, I messed up in class. In some places (like SAP or tennis lessons for example) you have to call and make an appointment. It's not a big hassle either, and they're always nice, but I chose in the first step not to talk to a living soul, and order only what I can directly through the app without interacting with humans.
First try worked great, I went downstairs in flip flops for barre class. In the second, I already moved away from my place of residence and challenged myself with a functional training that I never dared to do. "At most they won't see me there anymore", I said to myself, but when I left I was enthusiastic about the studio and I was already looking for something else for the next time. I already did the third one on the tennis courts and fulfilled a small dream. I don't think I'll ever be Teffy Graff (every generation and its heroines), but at least I finally tried.
The great advantage of a fitness junkie like me, who really wants to walk around the city streets with a yoga mat on his back but is too lazy, is that you can try out a sports experience in all kinds of institutes that seemed to me "posh" until recently, and those that I knew in advance that there was no way I would be able to raise the capital to make an appointment there Fixed monthly or tab.
The compromise of training once a week in such a place through the app (and for that matter credits for 5 entrances per month cost only NIS 130, and anyone who knows the prices of tickets at the studio understands how market-breaking the price is) is something I can absolutely stand and combine it with my regular home training routine , and also occasionally to get out of the comfort zone and see people.
There are of course bigger routes, and the possibility to accumulate the credit if it was a busy month at work and you were not able to make it. The money does not go to waste, and this is a critical point for many people, especially these days, when the possibility of accumulating credits is three times greater. That is, if you haven't arrived in three months, you will accumulate the entire amount and not lose a single credit. If you choose the 60 credits per month (NIS 380) course, you can become a fitness polyamorous and participate in 4 Pilates classes, 2 surfing classes and 2 mindfulness classes anywhere in Israel.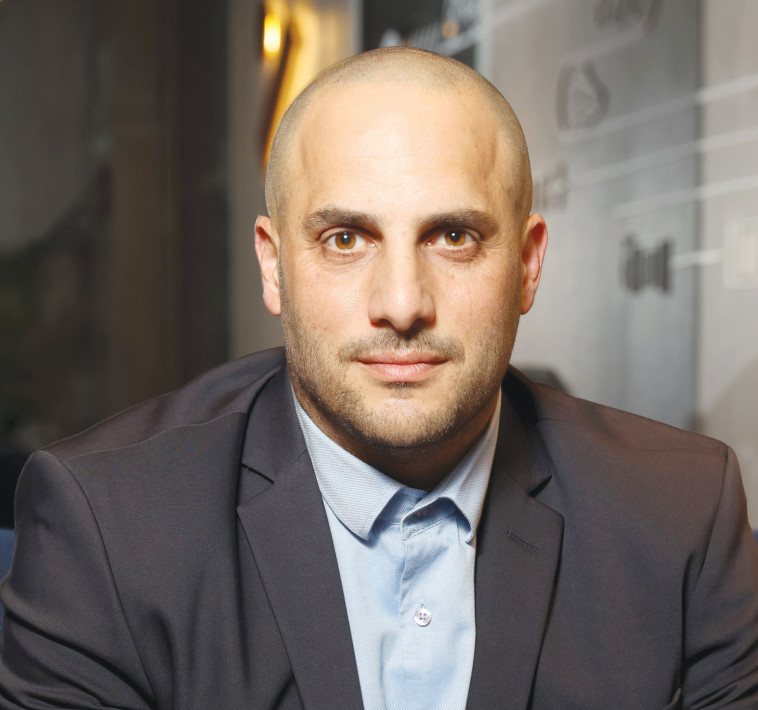 Where is the catch?
"Our business model is based on agreements with over 800 sports venues across the country and more on the way," says Zilberstein. "They give us a good price for an appointment, and we pay them for each client's entry. Today we are rolling millions of new shekels into this industry, in the form of people who didn't think to exercise. We are appealing to an audience that is afraid to commit, that is afraid to enter into something long-term, that wants to test and try. And the big goal It's basically getting as many people as possible into this training routine."
"Fitness is a social matter," Zilberstein adds, recounting his experience when he wanted to train once a week with a friend at a gym in Kfar Saba. "I knew I wouldn't make an appointment specifically for this gym, but it allows me the social experience once a week with my boyfriend, either at the gym or at the pool, without making another appointment."
By the way, I booked my fourth workout at a very well-known gym chain, the one that a good friend has been trying to drag me to for several years and they don't have an option for trial classes. After we pedaled spinning together (who would have thought I would be spinning), I told her that although I received these vouchers for the article as a gift, I was totally going to renew the credits when it was over.
I'm aware that the last line sounds too marketing, but you'll have to believe me that it's not, after all I wouldn't risk my professional name. The suggestion for improvement can certainly come from the fact that even the places that require telephone interaction will allow to do it at least on WhatsApp.
I noticed that I don't purchase a quota of classes, and each class is priced in credits in a different way, and still the prices are very cheap. where is the profit Or as Israelis like to ask, what's the catch?
"This is already our part against those complexes. There are complexes that price us the entrances at a higher price, and the credits will be high, but it gives flexibility. If there is a Pilates institute that wants to sell at the last minute some empty places for classes, it can launch a last minute sale, let We have a discount and we pass the discount on to the customer in the form of credits. I can tell you wholeheartedly that we obtain the best prices in the market and the trainees have the most attractive prices available."
How many trainees do you have?
"We have over 4,000 registrants, and after we signed a very attractive deal with one of the government offices for benefits for their employees, we will grow to 6,000 registrants and more."
Zilberstein says that MOVE does not plan to stop at just fitness. "The plan is to turn this into an app that, along with fitness, will also combine mindfulness, beauty, wellness and various products." And if you ask me? In the end it will also reach Walt.