Sustainable approach resource with Galaxy products – SAMSUNG
Samsung has announced the celebration of its opening speech at the CES 2022 consumer electronics fair in Las Vegas (United States) on January 5, an event in which it deals with the latest technological innovations and their relationship with the environment.
Under the slogan 'Together for Tomorrow, the South Korean company will deliver its keynote address at CES 2022, with the idea that "Technology must exist for humanity and the Earth."
This has been assured by the company in a statement, in which it has reported that the event will also host the company's news to help users to have a "more enriching lifestyle, based on an optimized and personalized service for each person ", along with experiences that allow connection with people.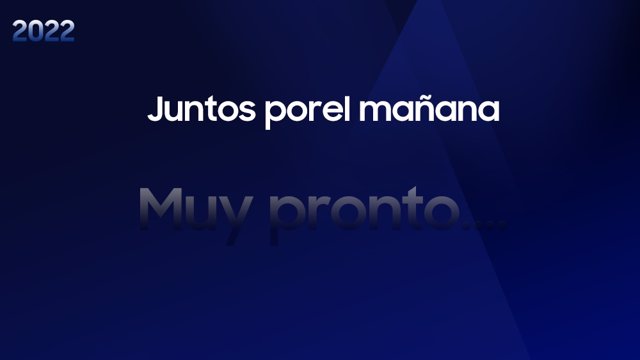 Samsung's opening ceremony at CES will take place early Wednesday January 5 (at 3:30 am in mainland Spain).
In previous years, this conference was the setting for the presentation of concepts such as human digitalism (CES 2011) or the possibilities of the Internet of Things (CES 2015). In the 2020 edition, Samsung inaugurated "the era of experiences", in which "in which personal preferences and experiences would be at the center of all innovation and the industry."