"People in major city centers around the world are switching to using shared transportation," says Gil Laser, CEO of GoTo Global, one of the world leaders in the collaborative transportation revolution and the multi-model service, which operates the CAR2GO shared car service, Mobike bikes and Ototel in Israel.
There are two main reasons for the rise in popularity of shared transportation in major cities around the world like scooters, electric bikes, and even cars. One is of course the problem of traffic jams and public transport failures, the other is the technology, which has made them particularly available.
"When we started in Israel in 2008 it was sharing cars for an hourly order, which was very true for the period," explains Laser, who joined the company in 2015. "We realized that the goal is to lower private car ownership because city centers can not contain the car equation at all. Man – lack of parking, air pollution and of course the traffic jams it creates.
"We thought about what needs to be done for the person to give up the vehicle and what is the benefit in a private vehicle, and then we came up with the term 'transport security'. It is expensive to own a car, and can be a real headache, but it gives you confidence in an emergency or situation. Surprisingly, you are free to travel.
"With the technology we have developed we can give the same transport security for a variety of needs. For example, you can not visit the parents out of town on a scooter, so we give in one app the whole range of services, whether it is mechanical or electric bikes, scooters, vehicles, And in Europe we even have electric scooters – a range of tools in one application, which greatly increases transport security among our customers. "
The company's service is provided in major city centers in Malta, Madrid and of course in Israel, Gush Dan and other cities such as Jerusalem, Netanya and Raanana. "Israel is still our main market, in 2022 we will open the service in three more countries. In Israel we are well deployed with vehicles, from Kiryat Shmona to the Dead Sea. Our service can be ordered in advance, and you do not have to go to the agency to bring the vehicle, it is just waiting Go to the designated parking lot.
We will soon launch more products that will further increase the range and availability. The service is very successful in Madrid and Malta, we see by the amount of travel per user. Today, everyone is talking about the multi-model model, which we released in 2017. People understand that the transition from owning a vehicle to a cooperative product, and also referring to scooters and bicycles, is much more efficient and good for the environment, in Madrid for example they closed the city center for parking, except for non-polluting vehicles, which is a dramatic change. It takes about 30 seconds to register for the service, and once you have all the services on one application, it is very easy to move. "
Custom public transportation
Guy Berkowitz, CEO of Waze Israel, highlights the challenges facing Israel and the world due to the traffic jam problem. "The situation on the roads is worse than in the pre-Corona period, our data at Waze shows an increase in traffic of close to 25%, and in some cities even more From this, and we all feel it every day.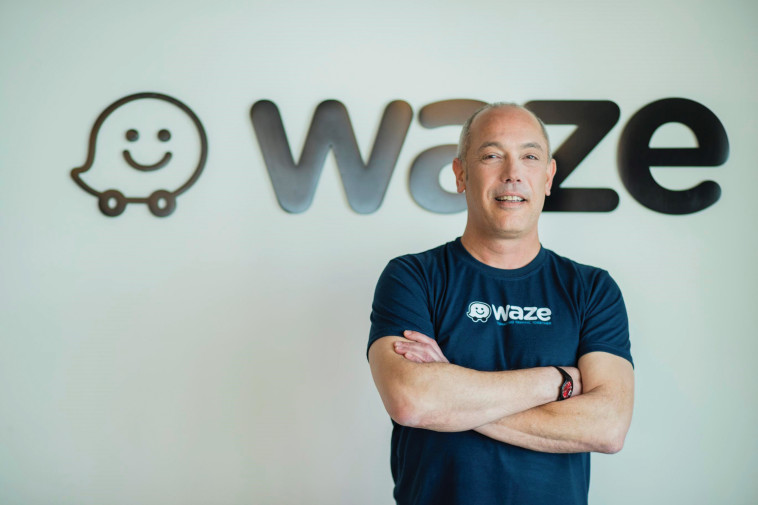 "To promote traffic congestion and pollution reduction, it is important to optimize urban infrastructure, restore trust in public and shared transportation, and ensure easy mobility for all road users. Customized, community-based public transportation is one potential solution. Carpool can be a less public and community solution. Of private vehicles, while helping ourselves as passengers, our communities and the environment.Co-travel should be encouraged to help reduce congestion and provide a flexible and inexpensive means of transportation.
For example, the municipality of Raanana, which is trying to reduce the use of private vehicles in various ways, one of which is Carpool, and recently Waze Carpool stations have been set up in the industrial area for users of shared travel. By using the carpool service, people working in the industrial area can get to work and return home more conveniently, quickly and efficiently. "
Berkowitz explains how the company's tools help solve problems through data and shared travel. "We believe that data and smart technology should play a key role in upgrading transportation and infrastructure. We have many partners in Israel, including municipalities and municipal bodies, and they recognize the need to update their transportation management systems and build greater technological capability for the future.
"We collaborate with authorities in the country and around the world through our free public data exchange program, Waze for Cities. By leveraging cellular technology and mass traffic data, Waze for Cities enables its partners to manage traffic, make roads safer and plan changes to improve existing infrastructure.
One example of this in Israel is our partnership with the city of Tel Aviv. The government is sharing with us a data update, which includes information on road closures and major events taking place in the city. Our map editors then act on this information and update our maps in real time and provide users with accurate travel information in a large dynamic environment. We also provide them with our anonymous data update, through which they track traffic and mobility patterns. "
Infrastructure is produced
Tel Aviv is a great example of the need for collaborative tools, a central city that in days without a corona is full of tourists and traffic jams. "Our main challenge is to reduce the use of private vehicles, so we are working to produce physical and operational infrastructure for alternative means of transportation," says Meital Lehavi, deputy mayor of Tel Aviv-Yafo and holder of the transportation portfolio. "For example, bicycle paths and crossroads. At the same time, we encourage shared mobility services, including the Ototel, one of the first shared car service in the country, the Tel Aviv and the cooperative scooters, which provide a solution for riders, and Babel, which provides a public transport service by appointment.
In addition, we push for the addition of a long-distance shared car service and shared motorcycles, "she adds." Each of these solutions is designed for a different public and addresses a variety of needs, in a way that allows for the reduction and even disengagement from private car use. The more we electrify the variety of collaborative tools, the more we will achieve a dual goal. "Both a reduction in ownership and a reduction in air pollution and noise, and that is what we are aiming for."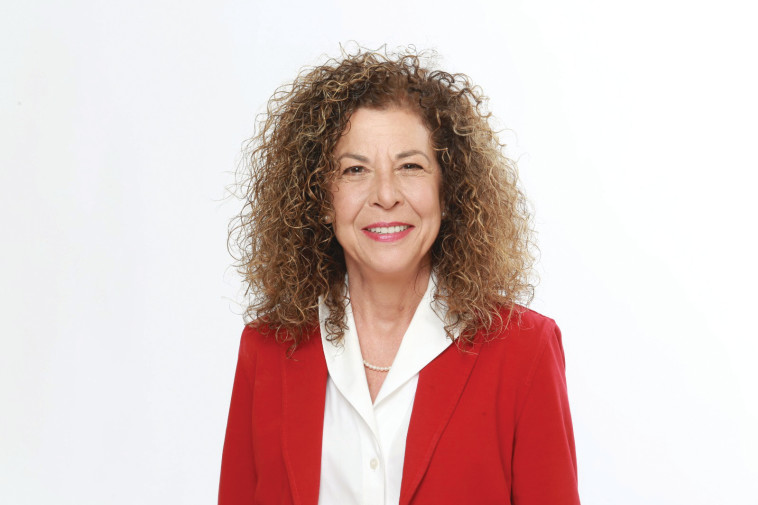 Use data
Yaniv Rivlin, CEO of BIRD in Israel, claims that authorities around the world understand the importance of creating additional solutions in transportation, and are working on building adequate infrastructure for collaborative and miniature transportation. "For example, in the UK there was a law from 1848 The Corona passed Bezeq's decision to allow a pilot to introduce cooperative scooters on the streets. New York State has decided to approve legislation during the Corona Crisis in favor of operating cooperative scooters, after years of consistent opposition. "Around the world, the construction of the trails has been accelerated at an unprecedented rate in human history."
Rivlin adds: "In Israel, the Tel Aviv Municipality has announced that it intends to expand the use of bicycles and scooters to 25% in 2025, compared to 11% today. To that end, the municipality will double the length of bicycle paths from the 140 km currently paved to 300 km in 2025. "In the days of the first closure, the municipality even began paving new bicycle lanes in Tel Aviv at the expense of car lanes, at points where we discovered that there was a great demand for the use of miniature and two-wheeled transportation, using the data we share with them.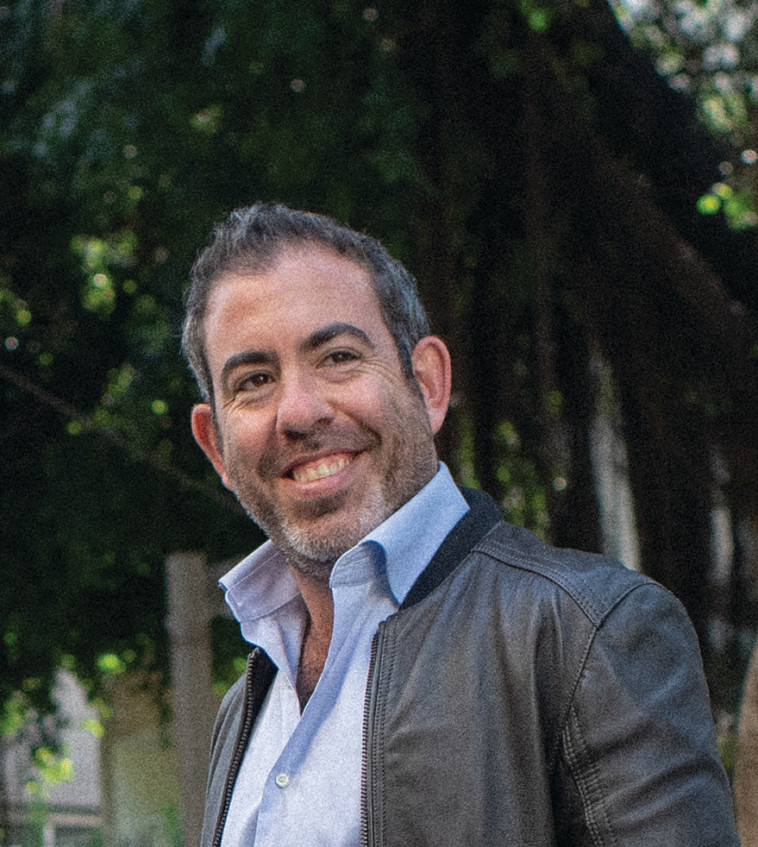 Today we already see thanks to the information we shared new bike paths being paved at critical points like Dizengoff and Bograshov streets and Jerusalem Boulevard. The technology allows decision makers to better understand where the areas of demand are, which are the most popular travel trails, and to recommend to the heads of the authorities the places where the same bike path is required. Thanks to the data, we know how to identify the high demand areas in each local authority, and according to which to pave bicycle lanes and adapt the infrastructure to demand. "
He adds: "Two years to the revolutionary cooperative scooters in Israel, and it seems that the public has demonstrated en masse the importance of providing smart and dynamic transportation solutions. 5.5 million trips by 350,000 different users over a two-year period is the stamp that the Israeli public was thirsty for after many years of crawling in traffic jams. Across the city. "
Ofer Sinai, co-founder of HopOn, a company that deals with technological solutions in public transportation, claims that much of the congestion on the roads is created by a rotten culture that rewards workers in the company in company vehicles and in reserved parking lots, which encourages more and more passengers. Sinai argues that "employers should use incentives to use public and cooperative transportation. Private companies need to know how to incorporate additional measures to provide an alternative transportation experience to the private vehicle in a holistic way."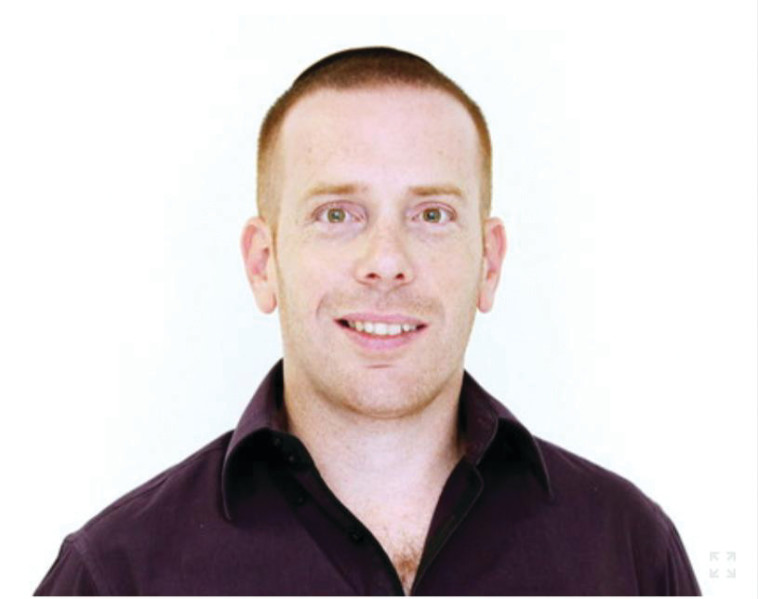 To this end, HopOn has set up a "multi-pass for employers" service, which provides an opportunity to give the employee a monthly financial benefit, for utilization by means of transportation. In this way, the employer actually saves the time the employee spends in traffic jams in the private car, and it is very likely that the employee's parking price is also transferred to public transportation. This is a model that is very similar to the model of meals (Cebus, Tanbis) that has been used in high-tech in recent years. "If the economy and private companies understand the meanings of an employee who comes to the office by green or alternative transportation and not by private car, that the employee enjoys more and the employer enjoys more, we will reach a world of alternative transportation," Sinai concluded