The strong development of new technologies, especially AI, contributes to the growth of the digital economy and heralds a significant transformation of the labor market. According to the latest 'Future of Jobs Report' by the World Economic Forum, 69 million new jobs should be created in the next five years under the influence of AI and smart technologies, the transition to sustainable business and ESG standardization.
According to research conducted by A1 Croatia on the habits, attitudes and priorities in the business environment of generation Z, the five criteria according to which members born after 1995 choose their workplace are satisfied and loyal employees, education, individual development, working with advanced technologies and tools and mentoring program. The research on the GenZ generation was conducted in two parts: quantitative on a sample of 426 respondents, students and employees in STEM and non-STEM professions, aged 19 to 26 (Generation Z) and 26 to 35 (Generation Y), and qualitative through focus groups and in-depth interviews.
Photo: A1
Research results as well as new content interactive Maps of jobs and skills of the future were presented at the meetup organized by A1 Croatia in cooperation with the company STEMI and the University of Algebra, where the main focus was on trends in the labor market due to the growing use of advanced technologies.
A panel discussion was held on the impact of the AI ​​revolution on the labor market and what it means for generation Z, which was attended by Ivan Skender from A1 Croatia, Hrvoje Josip Balen, member of the Algebra board, associate professor Ph.D. Dario Bojanjac, from the Faculty of Electrical Engineering and Computing and one of the leaders of the newly founded interdisciplinary graduate study Applied Cognitive Science, Ana Burica, director of business development and strategy from Infobip and Nikola Dujmović, president of the board of Span. The panel was moderated by Marin Trošelj, director of STEMI, a company that implements the School of the Future and introduces advanced technologies to Croatian schools, and whose main partners are A1 Hrvatska and Infobip.
– Technology is changing so fast that today we can't even imagine what professions and jobs our children will do. A lot of tasks that people do today will be taken over by AI and upcoming technologies. They are the main drivers that shape the jobs of the future in all industries, and these technologies are the main reason for the need to learn new skills. What technology will never be able to achieve is critical thinking and it is a lifelong learning process because there is always something new for you to learn. A1 Croatia has created a central place in Croatia for the skills of the future because it believes in an informed and inclusive digital society that provides every individual with equal opportunities for development – said Ivan Skender, Chief Director for Business Transformation, Human Resources and Corporate Communications at A1 Croatia.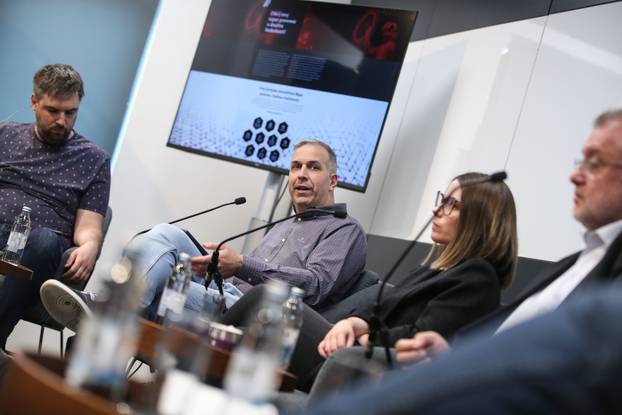 Photo: A1
Hrvoje Josip Balen emphasized in the panel that various forms of artificial intelligence are already affecting the change in the way people work, but he believes that we must stop discussing only the potentially negative aspects of AI. According to him, the smart use of artificial intelligence will significantly shorten the time we spend on simpler tasks, significantly increase productivity and replace people who have been missing for years in certain segments of the economy.
– Now is a good time to develop educational, professional programs that will concretely show how to apply AI in everyday work. Algebra has already started implementing and creating such short educational programs that will be focused on creative industries, finance, marketing, sales, etc. – said Hrvoje Josip Balen.
With the increasingly rapid development of artificial intelligence (AI) and its increasingly powerful implementation in everyday life, there is a growing need for people who know how to use AI tools and maximize its potential, the interlocutors on the panel agreed and concluded: AI will not replace people, people will replace them who know how to use AI tools.
Although from today's perspective it is difficult to imagine the existence of jobs that will be quite common in just ten years thanks to AI, there is a list of jobs in the field of artificial intelligence that are already in 2023. in high demand.
Photo: A1
Nikola Dujmović, the president of the board of Span, believes that education is the most important today and a new education system, the one of the 21st century, should be introduced, and Marin Trošelj, the initiator of the School of the Future, states that education is the foundation of every society, because the most important and long-term changes start precisely in the schools that they must become what they once were, the locomotives of the development of the local environment.
– In schools, children must have the opportunity to play with cutting edge technologies and try their hand at jobs of the future. This means that we must primarily invest in teachers, provide them with top-notch education and technology for work with constant support, and the experiences that children get in schools must keep pace with the world in which they live. Schools must become places where we show children what kind of future we want them to build – he said.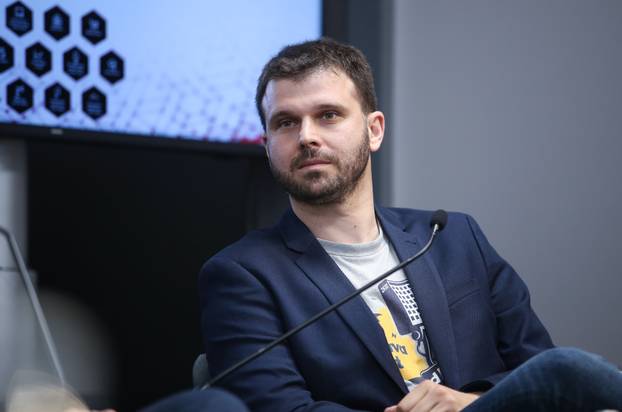 Photo: A1
Assoc. prof. Ph.D. Dario Bojanjac points out that it is often heard that in the past it was much more difficult to graduate from college than it is today. He believes that it was not more difficult, but more tiring, because today students come to colleges more ambitious and know what they want. The future of education is in interdisciplinarity and the development of an entrepreneurial spirit already at the university. Entrepreneurship is a great experience and everyone should acquire it, regardless of whether they have an entrepreneurial spirit in them or not, but they will learn to develop an idea, look for investments, and that's what Bojanjac concludes during college, with which Ana Burica from Infobip agreed, because her career is started by launching a start-up while still at university. It built me ​​up and taught me so much that even today I notice how I apply my entrepreneurial experience in my work, Burica pointed out.
The project of the interactive map of jobs and skills of the future was launched by A1 Croatia as part of the sustainability program through which it advocates for an advanced digital society and lifelong education with the responsible use of technologies.