So what is Google.sponsored promotion?
We will start with a short and simple explanation, but very important. If in the process of organic promotion we are working to create natural website traffic, without a marketing budget or a polished ad, sponsored promotion works in a completely different way. Here the goal is to produce faster results, increase exposure and generate much more traffic (traffic) to the site. For this purpose, we design ads on Google, and we have a lot of control over them. We choose the text, the phrases that will lead the surfers to the ad, the characteristics of the ideal surfers and of course, also the knowledge that will reach him by clicking on the ad. Keep in mind that the ads will not only appear on the Google results page, but also on other sites that partner with Google and host various ads – including your ad.
What are you actually paying for?
Compared to classic ads in the print press or on billboards, Google ad pricing works a little differently. Here the goal is to generate exposure and encourage surfers to click on the ad, and accordingly, the price is set per click. When you plan Google.sponsored advertising, you participate in what can be defined as a tender, and determine the price you are willing to pay for one phrase or another. Since some phrases are more expensive than others (because they are more in demand) it is definitely advisable to carefully plan the key phrases and the budget pie. In addition, since Google wants to make a profit, it strives to promote higher quality and more relevant ads, hence the importance of the text, its adaptation to the needs of the surfers for the performance of your landing page.
Is sponsored promotion also suitable for your needs?
In many cases the answer is definitely yes. More specifically, a new business that wants to generate traffic and enjoy greater exposure, a sponsored campaign is undoubtedly a significant step for it. This step will certainly not replace the organic promotion, the one that will provide results in the long run as well, but the advertisement has a lot of power and is important when the competition in the field is very big, or when you are taking your first steps and looking for a good way to reach your target audience.
But it is not just new businesses that are enjoying the benefits that sponsored advertising has to offer. Suppose your business is actually an old fox, but you are about to launch a new service or revolutionary product. A Google ad will expose your product or service to your customers, and you can also reach new audiences, of course, assuming your product is relevant to them. Similarly, even if these are the same products but tailored to other target audiences, a smart and targeted campaign will allow you to reach them.


Google.sponsored promotion – also for temporary activities
In addition to new businesses and old businesses with new products, Google.sponsored promotion provides an excellent solution for businesses that provide short.term service. Suppose the business is active only in the summer months or before an unusual event, such as the Israeli elections, that is, once every four years (at least ideally). In such a case, organic promotion is probably much less effective, since you do not have the time or the patience. A targeted campaign will do the job better and especially faster.
Sponsored promotion – even without a permanent website
While most businesses maintain a professional website on a regular basis, whether it is an image site, an online store or a blog, there are also businesses for which this task is a little less suitable. They prefer to avoid setting up and managing a website on a regular basis, and for them a sponsored campaign is a classic solution. They can set up a landing page to promote a product, service or any other need – and promote it to generate leads. Such a step has a clear advantage, certainly when it comes to cost savings and simple and convenient maintenance, but at this stage it is advisable to also point out the main disadvantage of the method. After all, if you do not have a website with an about page, professional content and information that customers are looking for before making a decision, they may value the brand a little less and assume it is less professional or authoritative than they would expect. In other words, it might still be best to plan on building a new website.
Tekel's – Where do you even start?
If you've gotten this far, it's probably a Google – sponsored campaign that suits your needs, but the important question right now is where to start. If so, in the first place it is important for us to stop and understand what our goal actually is. Do we want to generate more leads (leads), encourage website traffic, increase sales or motivate surfers to install a new app? Or is it at all an image site that should be promoted to raise brand awareness? After defining the goal, we can also determine how we will promote it and where, for example through a YouTube video or ad that will appear on various sites through a Google Display Network campaign.
Each ad and its rules
Once we have set the goals we are ready to produce ads, and in many cases it is indeed better to produce multiple ads at the same time. For example, if as a business owner you have a number of different services or different products that you want to promote, it is possible (and desirable) to definitely create a targeted campaign for each of them. One of the features that sets digital apart is its dynamism. It is certainly possible to budget each of the campaigns in the desired way, which of course is also changeable depending on the success of the campaign and the business and digital goals.
How does this happen in practice?
First, you need to choose the keywords that will trigger your ads. The keywords are the same phrases that the surfers type in the Google search bar, after which the relevant results appear. Each keyword can have its own number of ads, with an accurate and relevant message on the one hand to the target audience seeking, and on the other hand to your service / product. This way you can basically direct the audience to everything your business has to offer.
Another example, if you are addressing men and women but want to produce an accurate message that fits each of these groups, you can create two ads that are worded for each other. You can also promote different ads to see which one works better. To do this you need to set up an ad group, and define for each ad in the group how it should behave – what your budget is, who your target audience is and what text will appear on the ad. At this stage, the key phrases are also important, and you should know in depth the most relevant and accurate phrases for you, in order to get the best results from the publication.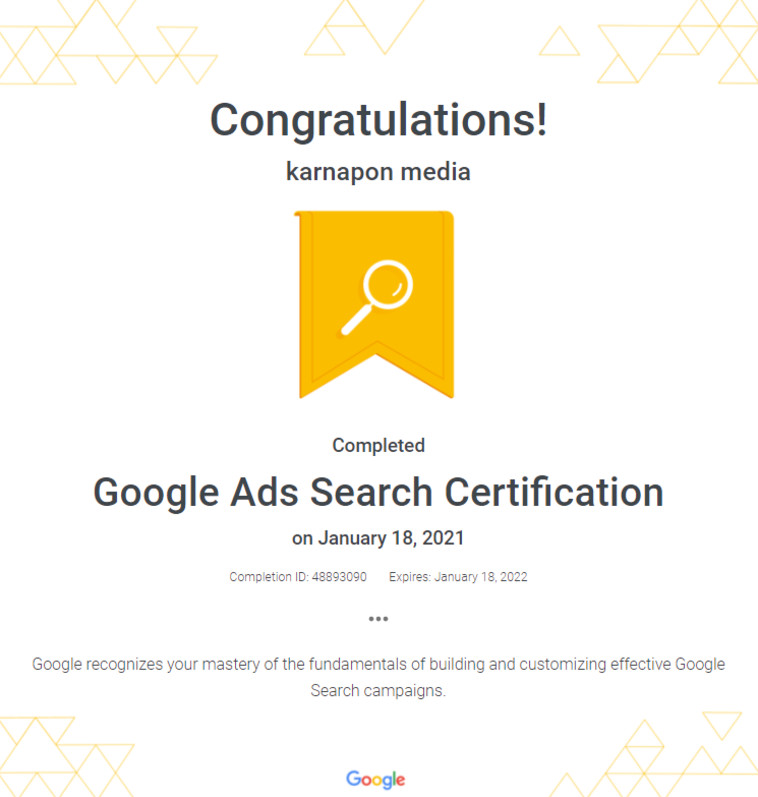 Confused – You are not alone
As you probably understand, Google.sponsored advertising can produce great results if only done right. Many people choose to study the subject in depth and try to put up campaigns on their own, and it can certainly work. On the other hand, Rhino Media is a professional company that specializes in website promotion and in particular Google.sponsored advertising, not only will it save you a lot of valuable time, it will also help you achieve great performance and achieve the goals you have set. With the right advertising, you will optimally utilize your budget and reap the rewards, whether you want to get more leads, more sales through the site or more subscriptions to your mailing list. Or any other destination.
For personal advice from a sponsored promotion expert on Google YouTube and Google Media for Business leave details now