Dyson today (Wednesday) unveiled a new and surprising product – from a new category. it's about-Dyson Zone – Air-filtering headphones, which capture allergens and pollutants, neutralize noise and eliminate noise, which are the company's first step in entering the field of wearable technology. The headphones, which have been launched over a decade of air quality research and development, capture 99.95 percent of the particles, up to a size of 0.1 microns.
These are over-ear headphones, which combine three audio modes – isolation, battery conservation and transparency mode, and four filter modes – low, medium, high and automatic. Because different types of activity require different breathing patterns, the Dyson Zone in auto mode automatically receives information from its accelerometers and switches between filter modes (low, medium, high) automatically as needed.
How It Works? The compressors in all its ears draw air through the two-layer filters and radiate two filtered streams of air to the nose and mouth of the wearer, through the face shield. In order to avoid the discomfort that characterizes products that rub against the facial skin, Dyson engineers designed the face shield so that it does not touch the face itself.
Also, the geometric design of the face shield and airways ensures that filtered air, coming from the filters to the user's mouth and nose, is diluted as little as possible by external wind. In addition, the upholstery and balance materials were chosen to reduce pressure on the medic's head and ears.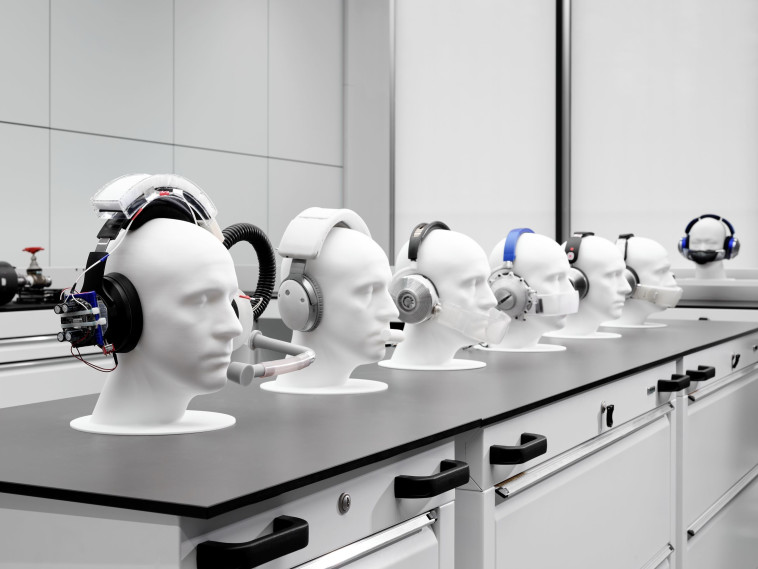 The full specifications of the product have not yet been revealed, and Dyson has not announced the official launch date or price – so it is still unclear when it will arrive in Israel. Nor did it announce the launch date or official price. However, at the global launch the product is expected to arrive in Israel as well.