"The high.tech industry is the Israeli success story, and there should be an opportunity for all Israeli citizens, including the Arabs, to take part and influence," says Dr. Dalia Padila, co.CEO (with Amit Deri) of Atidna for promoting the integration of Arabs into Israeli society.
Padilla, who is also the director and founder of the Kew School organization for the advancement of education in Arab society, claims: % ".
According to a report on human capital in the high.tech industry 2020 by the Innovation Authority and the Start.Up Nation Central Association, the proportion of Arab high.tech workers, which has risen moderately in recent years, has fallen slightly in 2020 (2.3%).
The proportion of Arab employees in high.tech is still less than 3%, while their proportion in the general population is several times greater. Also, according to the report, it seems that the potential inherent in this population is very high, as the number of Arab students more than doubled between 2012 and 2020, and the number of Arab students even tripled in those years. Moreover, the representation of Arab students in high.tech professions has risen impressively in recent years.
The language is blocked
In recent years, efforts have been made to integrate the Arab sector in the high.tech field, but according to those who work for the cause, there is still much to be done about it.
"Despite the academic studies, many of the Arab students in the relevant fields do not cross the threshold of readiness for job interviews," says Padilla.
"For example, they do not meet the criteria for passing an interview in the Hebrew language. The Hebrew language is often blocked. Many times the personal skills associated with a job interview, such as self.confidence, are less than those of candidates in the Jewish sector. In high.tech.
"Some do a teaching certificate and start teaching in schools or do retraining. It eventually causes a sense of frustration. The graduates of the academic institutions have the internal barriers as I mentioned, and there is also the other side: how much the companies prefer to combine young Arab with young Jew "I don't want to say discrimination, but I think there is a certain preference."
In 2019, Atidna, in collaboration with Elevation, began the "Atidna in High.Tech" program, which aims to increase the number of Arab citizens of Israel in industry by providing technological and interpersonal tools and helping program graduates find work in the field. The third cycle of this program has only recently ended.
As part of this, senior executives from leading companies, including Salesforce, Weeks, Google and Facebook, participated in the training program to integrate talents with technological degrees from the Arab population in the Israeli high.tech market. The three.month program provides professional training to students with appropriate backgrounds and abilities and improves skills and competencies that aid in interviews, admissions processes and teamwork.
According to Padilla, about 50 people from the sector participated in the three rounds of the program. "40% of the participants were Arab women, which is also a revolution for us. About 70% of the graduates already have jobs," she says.
"The integration of the guys from the Arab sector into high.tech contributes to their integration into Israeli society and the sense that they belong. It is also an economic engine: they become part of the Israeli economy and also bring higher salaries to their families – which means higher quality of life in Arab society."
Another aspect that also needs to be worked on is the rise in awareness of the high.tech option among Arab society. "High.tech is still something new for the sector, but we are seeing a trend of change," says Riham Abbas, 28, from Sakhnin, who holds a bachelor's degree in software engineering from the ORT Braude College of Engineering in Carmiel, who started working as a software developer at Flash Networks a few months ago.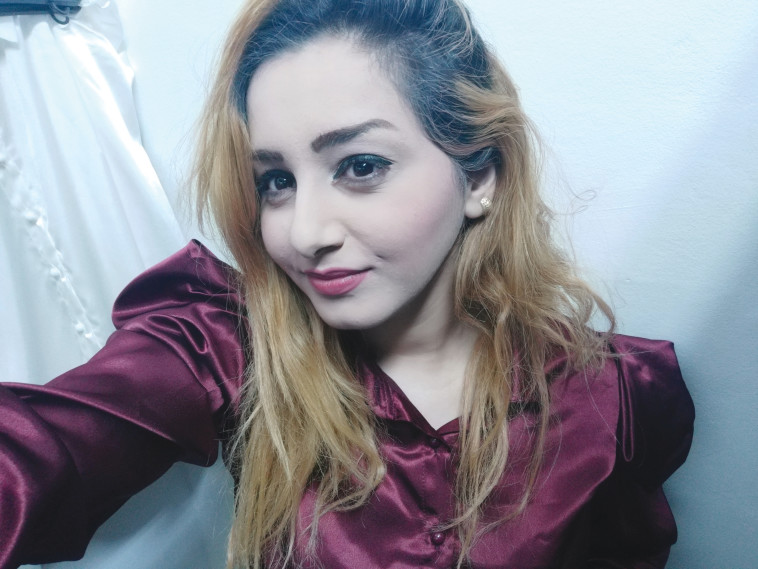 Gender issues in the sector
According to a report on human capital in the high.tech industry 2020, the proportion of women among Arab employees in the high.tech industry is 31.8%. "Women from the Arab sector who eventually succeed in integrating into high.tech are still considered exceptional," she says. "It gives a woman meaning, respect and financial independence. It's a multi.hour job, it's hard, but the hours go by for fun."
Raising awareness is important for both genders in Arab society. "Still, awareness of this area in our society is not so common," explains Abbas, who participated in the "Future in High.Tech" program.
"We do not hear or talk enough about high.tech, computer science or software development. It is not that common, there is no such awareness in the company. There are people who are aware of this and work in the field, but it is still a low percentage. In schools, to explain that this is the future, that the whole world is developing in this direction. "

How did you manage to fit into the field?
"I was really hardworking and successful in math at school, and the teachers directed me to study software engineering. In high school I majored in computer and physics. I fell in love with the subject, and decided to study it and work in high tech. I met teachers who supported and believed in me. "But I decided that I also wanted to develop projects in order to be hired. I felt I wanted to do another high.level practical course, and that's how I came to Atidna in high.tech."

How did this help you for example?
"I learned a lot of new things in the field and also helped us practice job interviews, we did a lot of simulations. I presented the projects I did in the course in a job interview."
"High.tech today is desperate for skilled manpower, and we must expand the circle of populations that take part in this wonderful industry," says Avi Snir, CEO and founder of Elevation. I call on recruiting companies to join us and take part in changing the ecosystem. "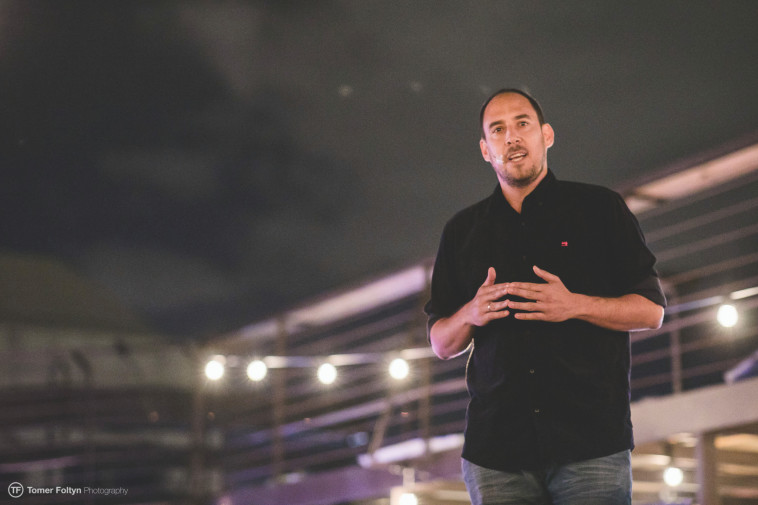 Game Name: Diversity
Elevation was established in 2014 with the aim of bridging existing technological gaps in the employment market. "There is a market failure here," says Snir. "There are not enough employees from the Arab society in high.tech, and on the other hand there was a huge increase in the number of graduates with academic degrees, including degrees relevant to high.tech. Israeli high.tech is in chronic shortage of manpower. "With experience, but also the openness to juniors has grown slowly. Even so, it is difficult as a junior to integrate into the industry in the right place, so especially when you are from the Arab sector."

What do you think is holding back the integration trend?
"Mostly what is missing is that they do not have the 'friend brings a friend'. They also did not meet the relevant guys in the army, do not have the right networking, and have to work a lot on how to go through a job interview, how to present yourself. From Google who conducted a workshop on how to conduct a technology interview.
"We did a panel of recruiters and executives from Weeks, Facebook and Salesforce, who gave them tips on how to handle situations and present themselves correctly. We currently hired people with qualifying degrees to help them find jobs in leading companies. "In high.tech in other positions such as analysts, sales people and customer service. Our goal is to bring 1,000 Arab workers into the high.tech industry in Israel in the next two or three years."

Are you optimistic?
"Arab society is full of talents that have not necessarily been routed to the technological areas to date or to the high.tech industry in general. It is in our hands, and it can be raised to numbers that fit their percentage in Israeli society. Because it contributes to everyone. "
Future of a footballer
"To lead someone to work in high.tech, you have to give them good infrastructure from an early age," says Assaf Brimmer, founder and CEO of Muna – a socio.technological initiative that creates a space that brings together different sectors and ages and develops technological change through action.based pedagogy.
"We are basically an academy of technology," he explains. "Educating youth from the entire population through practical work for technology. We work from elementary school to the employment stage. If a child or teenager does not meet teenagers, high.tech instructors, mentors or teachers, they will not reach high.tech either."
Have you identified any progress in recent years?
"For seven years the state spends a lot of money to integrate Arab workers in high.tech, but there are not enough results in the field because there are no models and goals, no long.term vision and no synchronization between the bodies involved. "It will start from a young age and the various centers and programs will be not only for the Arab sector, but integrated. I hope that with the transfer of the new budget they will also improve the models of work. The problem is not the money."
The Muna organization currently has centers of interest in Majd al.Krum and Kfar Qassem. "We are now opening more centers in Rahat, Kuseife and the al.Gharbiya valley, and the intention is to have ten centers by the end of 2022," says Brimmer.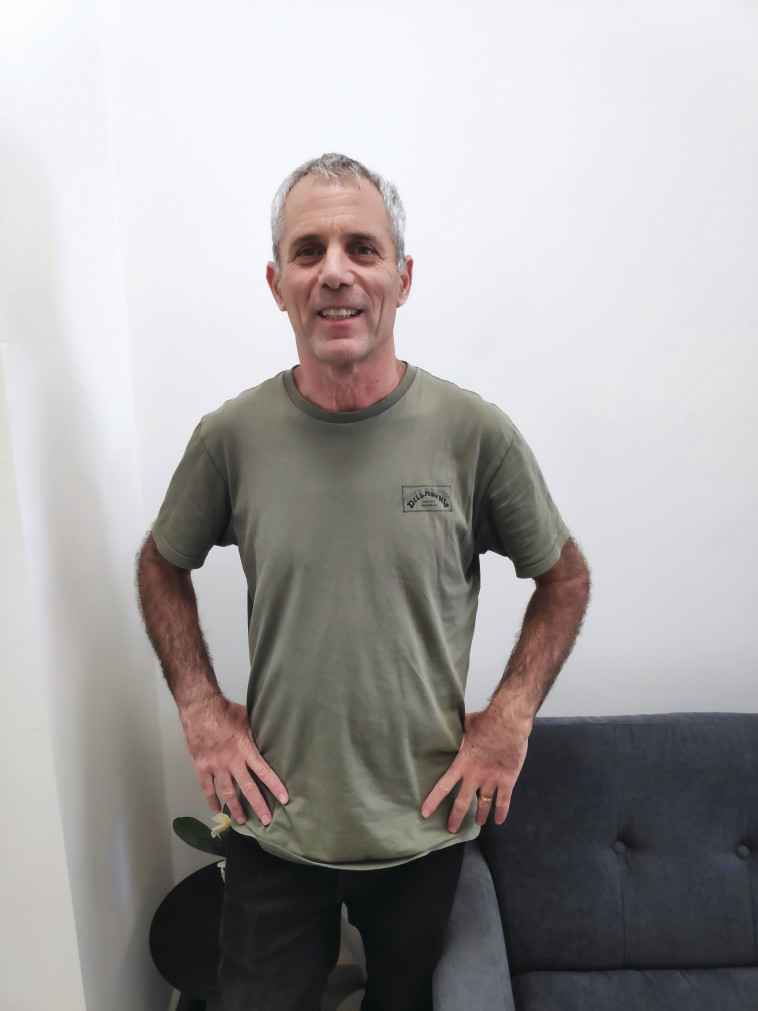 "These are practical work centers for advanced technology that come and go from primary school, face technological challenges, work on them and develop from year to year. The centers work from primary school to the employment stage, including the names of students for companies in advanced industry.
"We see, for example, many students who studied in college or in the periphery, who lack confidence and skills. They do not know where to turn, and they come to us for two months for practical experience, a kind of internship, and also receive assistance in preparing resumes. On security and their integration into society and employment. "
Only recently has a special entrepreneurship accelerator, which took place at the initiative of Muna for eight months in Rahat, been completed, in which local entrepreneurs from the Bedouin sector participated. Among the projects created during the project are software for predicting the future of football players and also a sensor combined with an app that will give feedback on the daily amount of smoking in the hookah and the behavior of the smoker.
"I believe reality can be changed," Brimmer says. "Obviously there is a difficult reality, that there are forces in all directions, even those that are working against this trend, but I am optimistic that the good forces will win."
Fadi Hashem (28) from Haifa currently runs the Muna Center, a space for sharing with Majd al.Krum. "I graduated in software engineering from the Technion in 2017 and worked for a while at Intel," he says.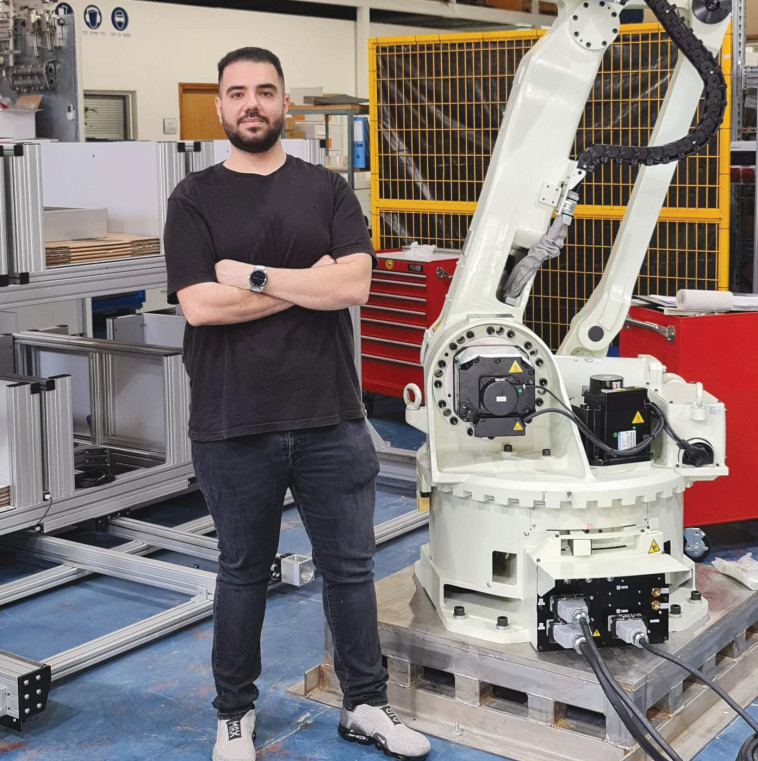 "While studying I heard about the Muna Center and wanted to be a part of it. At first I attended the course as a trainee to understand the program and then I was offered a job. I left the job, became the course instructor, and over the years I progressed. , Of which about 60% of the Arab sector.
"In our courses, funded by various bodies, we have been able to help them get a suitable job. Today the high.tech industry suffers from a shortage of quality manpower. There is no shortage of talented engineers from the Arab population, who have no reason not to get them. And they get a negative answer at a very early stage in the interview, before they have even had time to show their ability. "
How do you explain this?
"When they come to the course, we try to understand why this is happening in Arab society, and I do not have an unequivocal answer. But I would say that maybe they do not represent themselves in the best way, do not conduct the interview in the best way, fail to present their strengths – and we "Working with them, in addition to practical experience. In the course, they get both the professional side and the very important side of soft skills: how to write a resume, how to conduct a job interview."
In addition to the graduates of the academic institutions, guys of school age also come to the Muna Center to join classes in the field. "At the time, parents from the sector would want their children to be doctors and lawyers," Hashem says. "Today we are beginning to understand that engineering and high.tech is an area that has a lot of demand in the country because technology is the future."