Google has advanced the arrival in autumn of the Pixel 7 family together with the first watch designed by the company, Pixel Watch, although the new Pixel 6a and Pixel Buds Pro headphones will be available from this summer.
Pixel 6 is the fastest-selling pPixel phone in the history of this device and this Wednesday the extension of the family with Pixel 6a was announced, within the framework of the Google I/O 2022 annual developer conference.
Pixel 6a maintains the design of its older brothers, 6 and 6 Pro, and also works with its own Tensor processor, which enables artificial intelligence-based functions such as interpreter mode, and the security architecture provided by the Titan M2 chip.
The camera also incorporates the most outstanding functions of the older brothers in this family, such as the real tone function, which optimizes the image to show a realistic skin tone; night sight for night shots; and magic eraser, the 'eraser' that removes elements from images by restoring the background.
Pixel 6a will be available for preorder from July 21, priced at $449 and in three colors.
Along with this smartphone, Google has advanced the presentation in the fall of the next generation, Pixel 7 and 7 Pro, which will have a slim design, with a recycled aluminum frame that extends through the camera module and contrasts with the back cover of Cristal. Inside, they will work with the new generation of the Tensor processor and Android 13.
In summer, the new Pixel Buds Pro wireless headphones will also be available for pre-order, which incorporate active noise cancellation technology, thanks to a proprietary audio processor. They also use noise suppression algorithms that will help the voice to be heard clearly in any situation.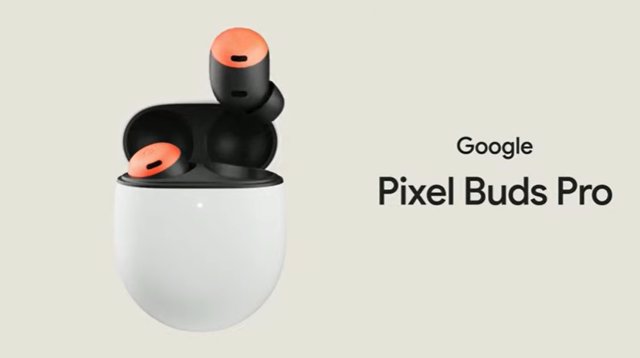 The Pixel Buds Pro offer autonomy of up to eleven hours of autonomy, support multiple connectivity and will integrate spatial audio later. They will also be incorporated into Find My Phone, to locate them in case of loss.
The Pixel Buds Pro will be available in four colors, in pre-order from July 21, for $199.
Google I/O has also hosted the presentation of the Pixel Watch, the first designed within Google, which carries the Pixel 7 design line, with a circular screen and recycled steel frame.
This watch will integrate the assistant, the company's applications, including the new Google Wallet. The company has highlighted the integration with Fitbit, since the Pixel Watch will incorporate some experiences from this other Google brand, such as monitoring physical activity and health.
The Pixel Watch will arrive in the fall, along with the Pixel 7 and 7 Pro. And for next year, the company is working on the new Pixel Tablet, the next generation of Android tablets that will be powered by the Tensor processor.