Brave protest in Afghanistan:
The Taliban regime has ordered new TV presenters to cover their faces during the broadcast and leave only a slit that will expose their eyes. The order provoked great anger among the submitters and they decided in a rare move to protest against it. Some decided to broadcast with an open face and others chose to attach a face mask to the hijab, one from the days of the Corona, in an effort to ridicule the Taliban's directive.But the protest, it turned out, worked in the opposite direction: the Taliban made it clear to broadcasters that it would agree to accept the combination of a hijab and a face mask, and made it clear that women who did not cover their faces would be punished and forced to stay in their homes.
The directive went into effect this morning (Sunday) and most of the presenters appeared with their faces covered, but then, in an act of solidarity, male presenters went on the air with masks on their faces and also wore them at work in the newsroom. An open and courageous protest against the Taliban rule is considered very unusual in Afghanistan and certainly did not break out during the first Taliban rule in the 1990s.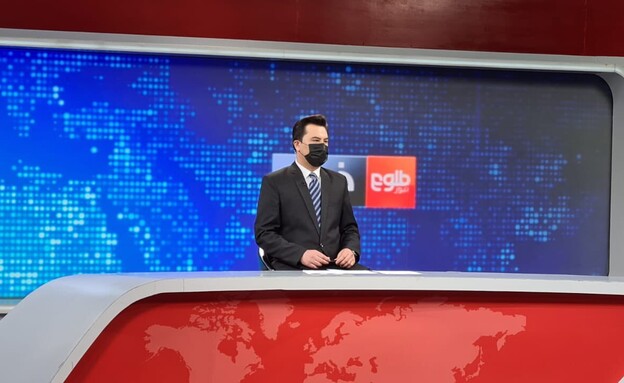 Former Afghan President Hamid Karzai read in an interview with Christian Amanpour on CNN Not obeying the instruction: "The submitters should not obey because it is not related to the hijab nor is it related to the Afghan culture. The Taliban must overturn the decision, it is harming Afghanistan. It is harming Afghanistan's reputation and it is not Afghanistan at all."
Presenter TOLOnews Arsh Yakin tweeted on the Twitter account against the order: "I have never been ashamed of my Afghan roots but today I am very ashamed of what Afghan men do to Afghan women. I deeply apologize to the TV women for the darkness they have to go through. This is the beginning of all darkness! Afghanistan is lost!" .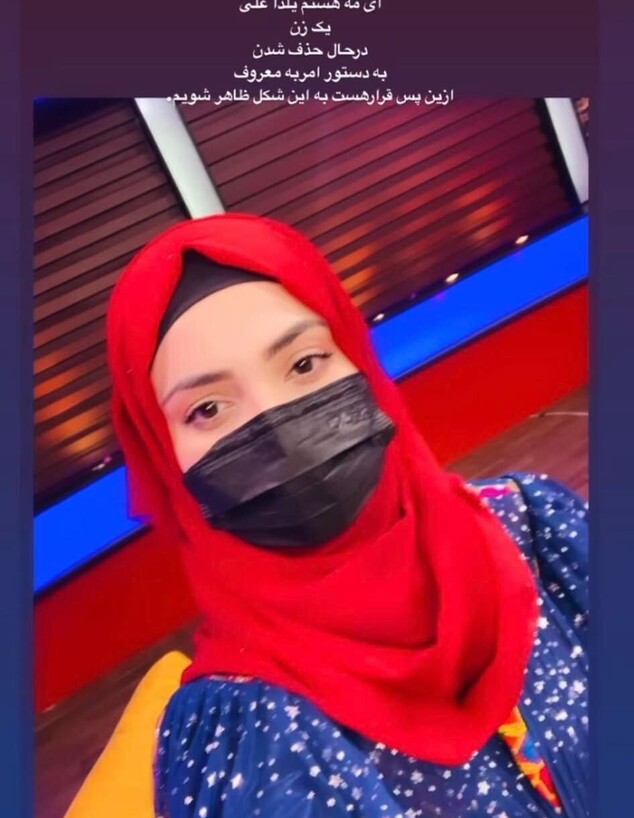 TOLOnews presenter Farida Sial told the BBC: "It's okay that we are Muslims. We wear a hijab, we hide our hair, but it is very difficult for a presenter to cover her face for two or three hours in a row and talk like that." Sial urged the international community to put pressure on the Taliban to revoke the order. "They want to erase women from social and political life," she said.