The eruption of the 'Combra Vieja' volcano, on the Spanish island of La Palma in the Canary Islands archipelago, has not yet claimed any victims, but a day after the eruption the dimensions of the disaster are revealed. About 5,000 people were evacuated from their homes and about 100 homes were completely destroyed, in the first volcanic eruption in the Canary Islands in about 50 years.
The volcano erupted on Sunday, spewing many liters of boiling lava, and even now the volcanic activity continues, and the lava that flooded nearby forests is making its way towards the ocean. Also, local residents report thick smoke. The head of the county, Angel Victor Torres, said the volcano is expected to remain active in the coming days.
The volcanic institute on the island estimated that once the lava reaches the sea, it could create a cloud of toxic gases. A spokesman for Spain's military emergency unit told local television that "lava contact with the sea could cause explosions". As a result, maritime traffic was banned at the site. On the other hand, the airspace remained open after no vision problems were identified, the Civil Aviation Authority said, after local airlines canceled a number of flights between the islands.
Prime Minister of Spain,Pedro Sanchez, Who arrived at the scene of the incident, said residents would receive assistance. On the other hand, Tourism Minister Rice Maruto has come under heavy criticism from many politicians after saying that "the eruption was a 'wonderful show that will attract tourists'". Also, some of the tourists in the place expressed criticism of his remarks and asked to "leave as soon as possible."
About 360 tourists were evacuated from the resort following the eruption and transferred to the nearby island, Tenerife. A spokesman for the ferry operators said that "so far more than 500 tourists have left all the hotels on the island". Eva, a tourist from Austria, said that "the earthquake occurred in the morning, and at three in the afternoon we were asked to pack up and leave quickly. It's awful. We are happy to be back home now."
Kiberli, on the other hand, a businessman from Belgium shared his excitement because he felt like "a little boy inside, I was very excited. It was my birthday, so it's like a kind of candle on an island cake. It was an amazing gift and an impressive outburst."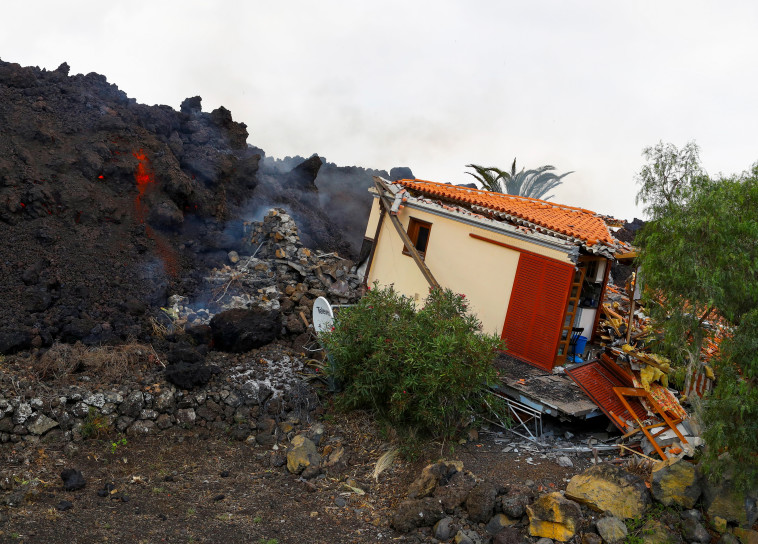 Combra Vieja is a ridge of several volcanic peak chains 14 kilometers long, and at an altitude of nearly 2,000 kilometers. The mountain ridge has a significant impact on the island's climate, it divides the island into a rainy eastern half and a drier western half.
La Palma has been the most volcanically active island in the Canary Islands for the past several centuries. Seven of the Combra's about 120 craters have erupted over the past 500 years.