Here's a little behind the scenes story of this interview. When the material reached the system, we thought of holding it somewhere at the end of January, ahead of International Holocaust Remembrance Day. But since a large proportion of those eligible – especially those entitled to substantial compensation, which can reach tens of thousands of euros – are required to prove that they were born before 1928, ie aged 94 and over, we decided to advance the publication: even if one elderly person ends his life with some welfare.
And now for the facts: Last week, the Ministry of Social Equality published a line that may help Holocaust survivors from Bucharest, Romania, and their families. After intensive contacts between the ministry, headed by Minister Meirav Cohen, in collaboration with the Foreign Ministry, and the German government, the city of Bucharest was recognized for the first time as an "open ghetto" by the German Ministry of Finance.
The meaning of the decision is that people from Bucharest and their descendants are also entitled to financial compensation, benefits and various allowances, in an average amount of up to NIS 11,600 (according to their social status). The total compensation on behalf of the German government will be NIS 600 million.
According to the Ministry of Social Equality, more than 3,000 Holocaust survivors born in Bucharest live in Israel, including about 1,200 survivors who immigrated to Israel after October 1, 1953 (the condition for receiving a monthly allowance from the German government) and another 2,000 widows, widowers and heirs. The recognition of Bucharest as an open ghetto allows thousands of Holocaust survivors, who until now did not receive compensation even though they were persecuted during World War II for their Jewishness, to receive monthly compensation from the Claims Committee Fund or alternatively monthly compensation under the Holocaust Survivors' Rights Benefit Law in Israel.
Did not recognize the novels
"It did not happen suddenly," explains Adv. David Yedid, who previously served as head of the Holocaust Survivors' Rights Committee at the Bar Association and owns a law firm that has been practicing rights for seniors in recent decades, emphasizing the rights of Holocaust survivors, torts and insurance. Discussion between the German government and the Claims Committee. It is a body composed of representatives of the government, the Jewish Agency and 50 different organizations. "Every year they hold a recurring hearing, during which the German government recognizes additional areas for compensation claims," ​​he explains. Indeed, the feverish hearings took place for an entire year, until the decision was made.
"I remember that a decade or more ago they did not recognize Romanians at all. There were many claims by such and other government officials that there was no Holocaust in Romania, but only in the Transnistrian region (today it is in Moldova. The region declared independence in 1991, but it is not recognized by the Haw." All other Romanian cities, and moreover the capital city of Bucharest, were out of bounds. This, although it is known about hundreds of thousands of Romanian Jews who perished and suffered from all sorts of things during the war years. And maybe the matter seems obvious to them, but it's completely not. " The recognition of the city of Bucharest as an open ghetto brings it to more than 35 cities in Romania that have been recognized as open ghettos since 2019.
The open ghetto was run in the Romanian capital without fences and borders, in most cases in neighborhoods where a Jewish majority lived. The Jewish residents of the open ghetto were instructed to arrive in the morning for various jobs with the Germans and to return to their homes as evening fell. Jews seeking to leave the open ghetto were forced to obtain special permits. The old-age pension provided by the German Social Security for Holocaust survivors is also intended for people who worked unforced during their stay in the ghetto, in kitchen work, cleaning, administration, working in factories, transferring packages, caring for children and the elderly and the like.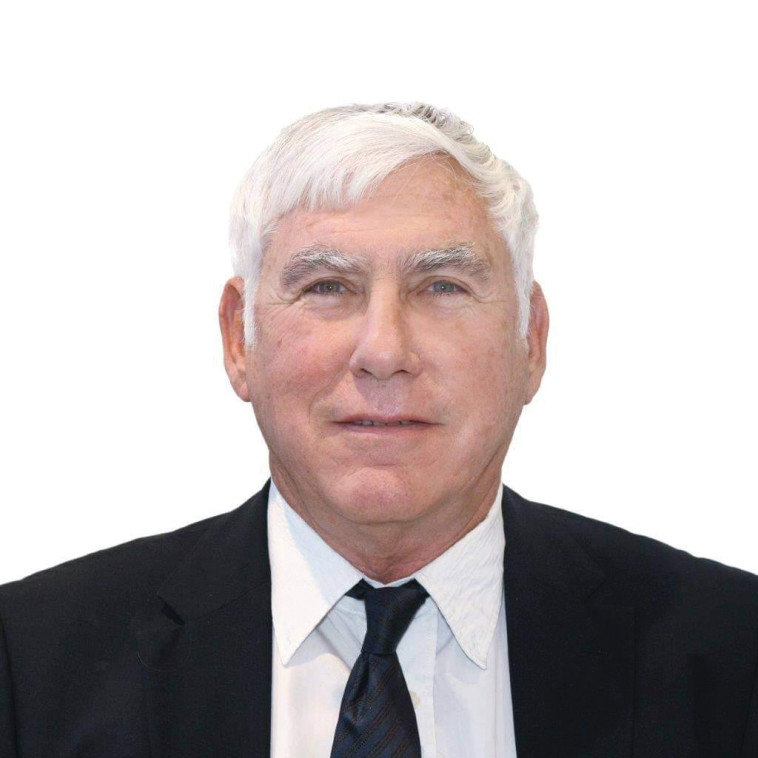 There are certainly many people who deserve money, most of them descendants of survivors from Bucharest. How can this be checked?
"First of all we have a list of people we have dealt with in the last decades in various matters related to reparations or such and such claims, and we are addressing them at the moment on our own initiative. There are many survivors or relatives of non-Bucharest survivors "It is very worth checking. The advantage for Romanians is that they are affiliated with all kinds of associations, and I certainly expect an increase in applications in the coming weeks. We estimate that in addition to the 1,200 survivors, and with the descendants, there are almost 5,000 people entitled to compensation."
What amounts are involved?
"Whoever is recognized as entitled to this allowance will also receive a one-time grant as retroactive compensation, which can also reach sums of NIS 400,000 per survivor. If the person was born after 1928, he is entitled to a one-time sum of 2,500 euros. There are claims that can reach sums. Of 85,000 euros per person. "
Who is actually entitled, and is the process of receiving benefits for heirs only possible?
"It is certainly possible that people whose parents died, as long as they died after 2002, can also claim a lump sum for work in the ghettos. The story of 2002 is a legal matter related to the German government's decision, but it is important to know that there is another difficulty. While a person who is still alive can attest firsthand to his work in the ghetto, it will sometimes be difficult for descendants to prove it if there are no living witnesses or documents and evidence to prove it.This generation, and you probably know, did not talk much, and certainly not about these things. Not to apply alone, but with the help of a legal team that knows how to prove and reach sources that can be relied on. "
A friend explains that the risk of an independent application can lead to a lack of understanding of what is needed, a wrong examination of the required issues, and of course – a lack of evidence, which can lead to a large financial loss. If the survivor is alive, the person who deals with it knows exactly how to dub it correctly to get the accurate and necessary information.
"In the 1950s, quite a few people from Romania came to file lawsuits. Because of the lack of recognition in the ghettos, those who had a yellow badge at the time received about 2,500 marks as a single sum – and very small to say. But in these lawsuits, filed 50 years ago, people told stories "That can be used as evidence today. Sometimes we manage to find a living brother or cousin who remembers. It's just like a Social Security claim to get a pension." A widow or widower of a deceased Holocaust survivor in respect of whom the conditions of entitlement to an annuity are met, is also entitled to file a claim for a survivor's pension to the German Social Security according to an income test.
How complicated is the bureaucracy and how long can such a process take?
"The length of the process depends very much on the circumstances of the case and case. It is very important to remember that it is not like an ATM, and even if an annuity arrives, you have to go through a certain process. From experience, the process can take several months to a whole year. But you do not know in advance. "
In Romania, about 120,000 Jews were murdered. In all, 380,000 to 400,000 Jews, including the Jews of Transnistria, were murdered in areas under Romanian rule, under the dictatorship of Ion Antonescu.
"There is no doubt that the decision is a remarkable achievement," adds Yedid. "We are happy that the country has pressured the German government to recognize the many Holocaust survivors from Bucharest. It is important to understand that almost half of the Romanian Jews who came to Israel in the Great Aliyah are from Bucharest. "Now the real job is to locate all those eligible and bring everyone to exercise their rights. With the publication we have already received inquiries and started locating families of survivors but it is clear to us that there is much more."
Why do you think it took so long?
"I suppose the German government is working on a budget in these cases as well. They have both the refugee problem and very specific budgets, which fit in with the order of magnitude. Two years ago there was recognition of 20 more places, last year they recognized another 15 regions, and I guess more. "Many people get recognition and benefits. We as professionals had a very clear reason why they were delayed so much with Bucharest, because it is a big place and the amounts involved are very high than usual. There is a very clear economic aspect here."