The head of India's defense force, Bipin Rawat, his wife and 11 other people were killed after a military helicopter in which they flew crashed today (Wednesday) in the southern state of Tamil Nadu in India. The accident occurred at noon near the town of Conor, and a tweet from the Indian Air Force said the helicopter "had a tragic accident". The exact cause of the crash is not yet known.
#Watch: Military chopper crashes in TamilNadu's Ooty

CDS Bipin Rawat, his staff and some family members were in the Mi-series chopper that crashed between Coimbatore and Sulur in Tamil Nadu. Search and rescue operations launched from nearby bases: Sources pic.twitter.com/Vtlm2yOJJD

. The Times Of India (@timesofindia) December 8, 2021
Among the other dead: Four crew members who were in the helicopter. Local media reported that forces were launched from military bases near the crash site for search and rescue operations.
A tweet from the Indian Air Force said the helicopter "had a tragic accident". The exact cause of the crash is unknown at this time, and the local army said they have begun investigating the circumstances of the accident. It was also reported that one officer with the rank of major, Veron Singh, survived the crash and is currently being treated at a military hospital.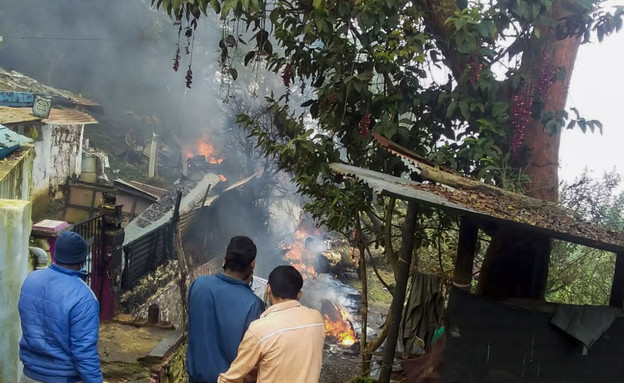 The Mi-17V5 helicopter was on its way from a local Air Force base to a military college of the Indian Defense Forces. Pictures broadcast from the Indian TV crash site showed smoke channels rising from the rubble, while locals tried to gain control of the fire and extract bodies. Indian Prime Minister Modi tweeted: "Served India diligently. My thoughts are with the bereaved families."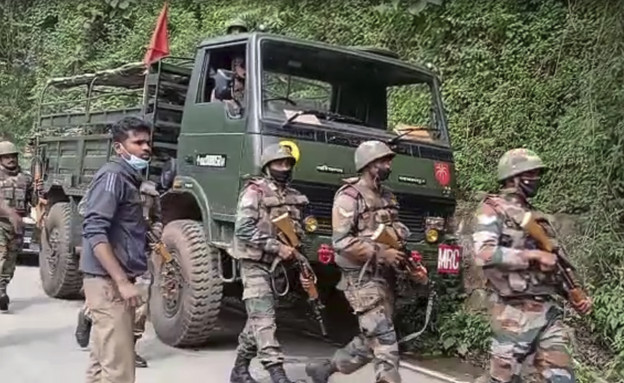 Defense Minister Bnei Gantz also expressed his grief following the accident: "On behalf of the defense establishment and on my behalf I would like to share the grief of the Indian people and defense establishment in India, over the death of Indian Armed Forces commander General Bipin Ravat in a helicopter crash with his wife and crew. Of the IDF and the defense establishment, and contributed greatly to the strengthening of security relations between the countries and was even expected to visit the country soon. May his memory and the memory of all those who perished be blessed. "
Ravat, 63, was the most senior official in the Indian Army and the first chief of staff in India – a position that only began in late 2019 in Narendra Modi's government.