Along with reports of the growing phenomenon of anti-Semitism around the world, those who have been experiencing it in the flesh in recent years are the players of the lower leagues in German football. "The first time I experienced an antisemitic attack was when I was 10 years old and we played against a club from Frankfurt against players in our age group," says Noam Petri (17), a football player in the youth team of Maccabi Frankfurt.
"It was an important game for the competing team and we scored a goal that put them under pressure. From that moment on their coach started yelling at the players to play aggressively, cursing at us curses such as 'Damn Jews'. For me it was a reality change because here I understood for the first time what antisemitism is. We have already arrived with security guards in front of the same group. "
But this was not the last time Petri encountered anti-Semitism on the pitch. "At the age of 13-15, the antisemitic incidents were cursed for trying to injure us," he said. "The football field has become a battlefield, with the players of the opposing team trying to injure you, and the referee just wants to leave the game in peace and not confront the players' parents, some of whom are probably antisemitic themselves and also curse from the stands.
In our age and older age this is already leading to severe violence, including off-the-field physical assaults. In one of the last games before the last Corona closed we defeated a certain team, and after the derogatory chants about our Judaism, which also included curses in Arabic, two of the players told us they would be waiting for us off the field, and so it was. We managed to evade them, but there is no shortage of cases in which they manage to attack off the field, or they wait for the players to arrive at the train station and attack them there. "
"We have had several such incidents," says Shlomo Yamar (33), the coach of the youth team up to the age of 18 at the Maccabi Frankfurt club. A former player in Maccabi's youth teams still remembers incidents that happened in his youth: "The most difficult thing happened when I played in a team aged 16 and under against the Grisheim team – a team with a lot of Muslim players – that Maccabi Molla's games are always accompanied by police forces securing the game.
After we beat them, They pushed us into our locker room, locked us in it and told us: 'Fucking Jews, go to the gas chambers'. They were waiting for our players at the train station and attacked them when one of the guys had a knife and he threatened one of our players. They did it under the eyes of the police, and yet luckily there were cops there, so it did not end in a stabbing. "Another time, when I was 14, I returned home dressed in Maccabi clothes after one of the games, and four young Turkish immigrants beat me while making antisemitic remarks."
"Incidents happen at a higher intensity when we win, or when there is a hostile atmosphere, such as during periods of fighting in Israel," he says. "These guys hear the hatred of Jews at home and in their social circles and recite it without thinking. They see the Star of David or the Maccabi uniform and feel that you represent Israel and Israeli politics. We often encounter shouts on the field like 'What are you doing to the Palestinians?' We explain: "Hello, I am not involved in Israeli politics just like you, we are on a football field in Germany," but that does not help. Most of the players at Maccabi Frankfurt are not even Jews, but they are still blamed for the war in Israel. "
Claudio Hoffenberg (64), who served as Maccabi Berlin's coach for about a decade, also describes a similar reality. "There were games where we heard shouts from the crowd such as 'We will build a new road for you to Auschwitz,' 'Jews for gas,' 'Burn the synagogues,'" he says. "It was common in 2006-2010. From 2011 I began to encounter more and more antisemitic statements against the background of the conflict in the Middle East. The Jewish actors were cursed, while Muslim actors who played for us encountered comments such as: 'Shame you are playing for the Jews', etc. Against the background of Operation Eitan in 2014, we had games with a lot of violence and threats against the players. In one game we were told: 'Come out, we will stab you with a knife.' At the end of one of the games, two players from the opposing team were waiting to attack us. ".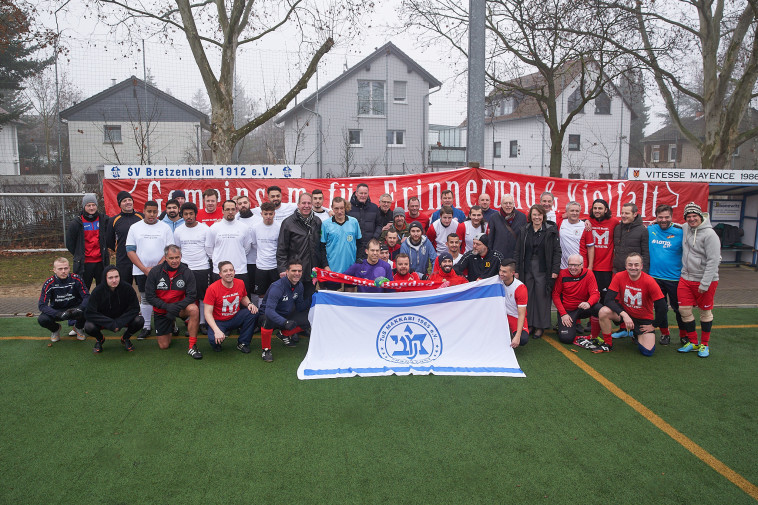 Thanks to the corona
About 200,000 Jews now live in Germany. The Maccabi World Movement is a sports Zionist movement founded on the vision of Max Nordau. Maccabi Germany has 38 clubs all over the country with about 5,000 members. In order to participate in competitive amateur sports in Germany, you must belong to a certain association, and so some amateur athletes decide to join Maccabi clubs, even though they are not Jews. In fact, today only 40% of Maccabi members in Germany are Jews. Despite this, Maccabi is marked as a Jewish association and is identified with Jews, which is why many of its players also suffer from antisemitic attacks.
The testimonies of players about the anti-Semitism against them are confirmed in a report that followed up on anti-Semitic incidents in German sports and was recently published. The report, written by Lassa Müller of Zusammen1, a body sitting under the Supreme Council of German Jews, included a survey of 309 Maccabi Club members aged 16-81 from 20 different clubs across the country, and found that the exposure The biggest anti-Semitism is in the lower leagues in German football, where amateur players play. According to the report, 68% of football players surveyed had personally encountered an antisemitic incident, with most, 72%, experiencing more than one antisemitic incident. 84% of the Jews who play football for Maccabi Germany encountered an antisemitic incident.
Anti-Semitism was classified into several types: 93% of football players who experienced an antisemitic incident indicated that the incident was accompanied by verbal violence during and / or after the game. Verbal violence included Holocaust-related curses, accusing Jews of murdering Palestinians and calling for the destruction of Israel. 57% of football players encountered stereotypical statements about Jewish control over the media, money, and even the referees' union and the German Football Association.
38% of those who experienced an antisemitic incident reported that they were physically attacked on the grounds of their Jewishness or identification with Maccabi, when the attacks took place during or after a football game. 38% of all respondents who play football reported that they do not feel safe wearing the Maccabi uniform outside the sports facilities of Maccabi teams.
Although Germany appointed Commissioner Felix Klein in 2018 to fight anti-Semitism, it is clear that control of the phenomenon has not yet been achieved. "Maccabi is a symbol of coexistence," says Alon Meyer, president of Maccabi Germany and CEO of Maccabi Frankfurt.
"In the past, Maccabi was a sports association whose members were mostly Jews, but today Maccabi Germany is played by Christians, Muslims, and the majority is not Jewish at all, even though everyone wears Maccabi T-shirts with a Star of David printed on them. We managed to convince everyone that you can play together. At the same time, things have to be put on the table. I think most of the attacks come from people with Muslim and Arab backgrounds. We have Arab and Muslim players, the captain of one of Maccabi's youth teams is Muslim, and they are attacked because they 'play for the Jews'. "Jews and Muslims are beating Muslims who attack members of the Maccabi team because they are marked as Jews."
What incidents have you encountered?
"In 2014, during the operation in Gaza, the incidents increased significantly. In one of the games against a team with a lot of Muslim players there was a lot of tension, and outside fans started cursing our players and warming the rival players against our players. When the game was over, the players and fans of the opposing team were waiting for us. With knives, they surrounded our players and a violent confrontation ensued. Routinely, we encounter a verbal antisemitic incident every week and once a fortnight a violent incident. But in times of tension in Israel like last month, attacks increase significantly. On the other hand, we see that many players prefer to avoid wearing a Maccabi shirt on the street during this period. In the last training we did, out of 150 players, 50 came without a Maccabi shirt and wore it only when they arrived. When there is war in Gaza and the Palestinian issue is burning, "They are afraid to wear the shirt because of the tension and demonstrations that are here. We are also flooded with antisemitic chants on our Facebook and Instagram pages."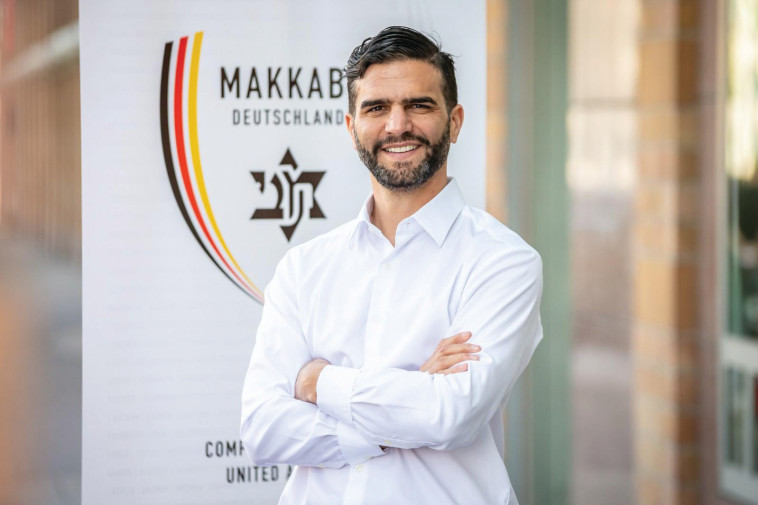 Social problem
"Anti-Semitism in German football occurs more frequently than the authorities, clubs and fans are willing to admit," says Felix Tamsut, an Israeli sports journalist who lives in Germany and covers the field for the Deutsche Welle website, and co-creates the German football podcast "Fossball". "Along with Muslim anti-Semitism, there are many Nazi and fascist fans whose anti-Semitism gets on stage through football. This is a horizontal social problem that is reflected in football pitches, but it must also be addressed through education and prevention, as well as strict professionalism of all professionals and players They will feel too comfortable unleashing their anti-Semitism on the pitches. The responsibility for this lies with the referee, the associations, the teams and the lower leagues. "A connotation of a derogatory nickname. Salutes and statements such as 'Labor liberates' are also common. In the last 30 years, a lot of work has been done in the high leagues to eradicate the phenomenon of anti-Semitism from the pitches.
Meyer also argues that the solution lies not only in punishment, but also in education. "There was a team that played against Maccabi and throughout the game its players cursed our players and told them that 'it's a pity they didn't finish you in the concentration camp,'" he says. "The referee was tired and he wrote a very serious report, and at the same time we also complained. In addition to the disciplinary punishments they received, we suggested we go with the rival players to the Anne Frank House in Frankfurt to understand what Jews went through in the concentration camps, and we did. I am convinced 15 out of 20 players listened. And that this activity can affect them more than any other punishment. "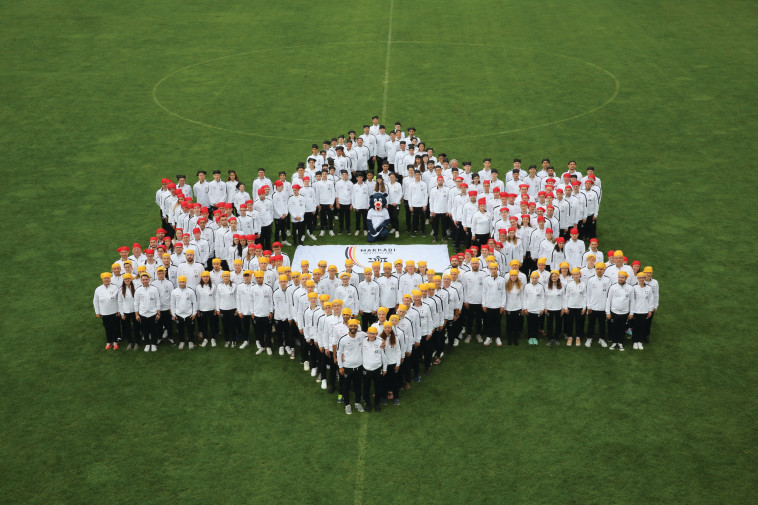 According to the new report, only about 40% of the incidents were reported to the Football Association. 32% of all respondents answered that they do not believe there is any point in reporting since the issue will not be addressed in depth anyway. Many of the respondents stated that judges are unfamiliar with the new anti-Semitism that includes verbal violence related to Israel, and those who know – do not know what to do against it. The lower the league – there are 11 leagues in Germany – the more difficult the referees are to deal with the phenomenon.
Alex Foyerhardt, a former German referee who now serves as a referee for the lower leagues for seniors and the youth super-league, and as a lecturer for referees for the lower leagues, has set himself the goal of raising awareness of the phenomenon. "About five years ago, I watched a football match between Maccabi Cologne and Olympia Cologne," he says. "With the final whistle, the Cologne Olympics players began to be aggressive and shouted swear words like 'Shit Jews', calling 'Liberate Gaza', 'Liberate Palestine'. I asked one of the players if this was a phenomenon and he said yes, it happens all the time, so I decided To write a serious judgment report and submit it to the association, even though I was not in an official position there. " As a result of the report, the club was fined 800 euros, and one of the players was suspended for six weeks.
"I realized it was a deep problem and decided to take action," says Foyerhardt. "I wrote a presentation that explains what anti-Semitism is, how it occurs, what can be done when encountered on the court, and what to report in the final court report. I teach the judges what the difference is between a curse and an antisemitic statement. "Against the antisemitic background of hatred of Jews, so it was important for me to prepare a judging guide that would help eradicate the phenomenon of anti-Semitism on the pitches.
"I live in Germany, I am German, this is where the Holocaust happened, and it is my duty to fight hatred of Jews so that an event like the Holocaust does not happen again. Anti-Semitism exists within German society, and it is a social problem that must be solved through education and home education. It is important that through this popular sport it is possible to reach a lot of people who cannot be reached in any other way. "