Huge storm in the central US: More than a hundred people were killed in tornadoes that struck over the weekend in the state of Kentucky and several other states. At the center of the disaster was a candle factory in the city of Mayfield where hundreds of workers were staying while the tornado struck. The Kentucky governor called the extreme event "the worst in the country's history" and declared a state of emergency. US President Joe Biden has vowed to provide assistance, saying: "Losing one of your loved ones in such a storm is an unimaginable tragedy."
Over the weekend, more than 30 tornadoes hit the central U.S. and five states – Arkansas, Missouri, Tennessee, Kentucky and Illinois – suffered the blow. In a small town in Kentucky, a nursing home in neighboring Missouri collapsed, killing at least six workers at an Amazon warehouse in Illinois.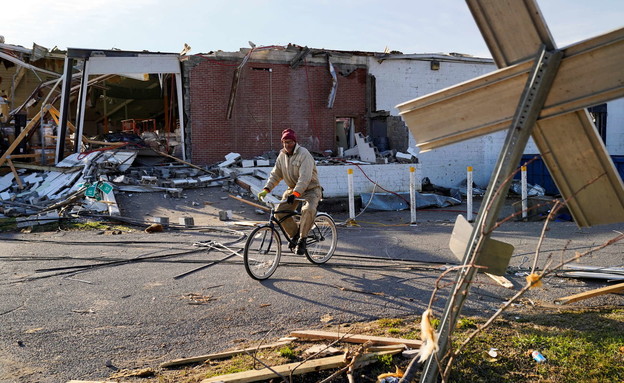 Kentucky Governor Andy Bashir said the tornado storm collection was the most devastating in the country's history. He said about 40 workers were rescued at the candle factory in Mayfield, which housed about 110 people buried under the rubble. "It would be a miracle to find someone else alive under the rubble," Bashir said.
"The destruction is unlike anything I have seen in my life and I find it hard to put it into words," Bashir said at a news conference. "We probably lost more than 100 people here in Kentucky."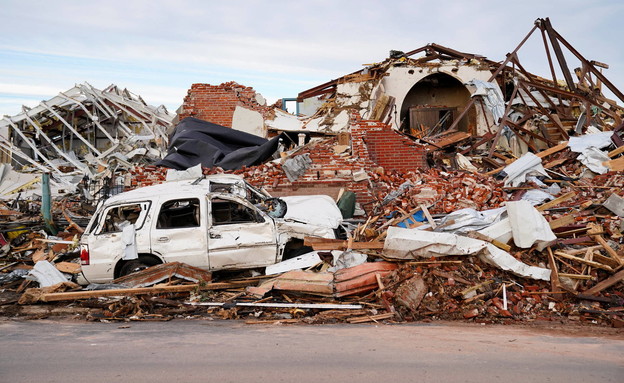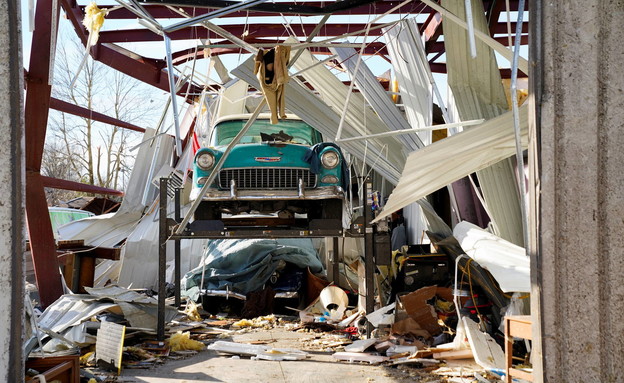 Bashir said 189 National Guard personnel were deployed to assist in the rescue and rescue efforts. Efforts will focus mostly on the city of Mayfield, home to some 10,000 people at the southwestern tip of the state, which borders Illinois, Missouri and Arkansas.
Videos and photos posted on social media showed brick buildings in downtown Mayfield completely flattened and parked cars buried under the rubble. The spire in the Graves County Historic Court fell and the building of the first Methodist church next to it partially collapsed.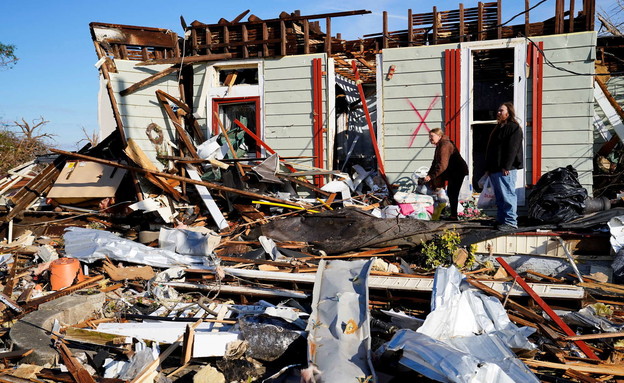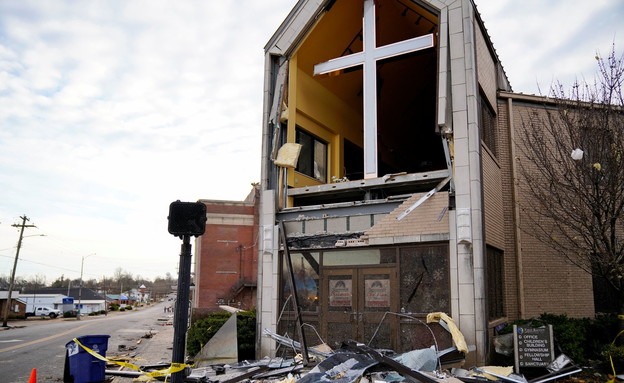 Mayfield fire station commander Jeremy Crison, whose station was destroyed, told Reuters news agency that the candle factory had become a "pile of bent metal" and that crews sometimes had to "crawl over the victims to reach the injured."
Paige Tingle said she traveled four hours hoping to locate her 52-year-old mother, Jill Monroe, who worked in a factory and spoke to her recently at 9:30 p.m. "We do not know how we are supposed to feel, we are just trying to find her," she said. "It's a disaster."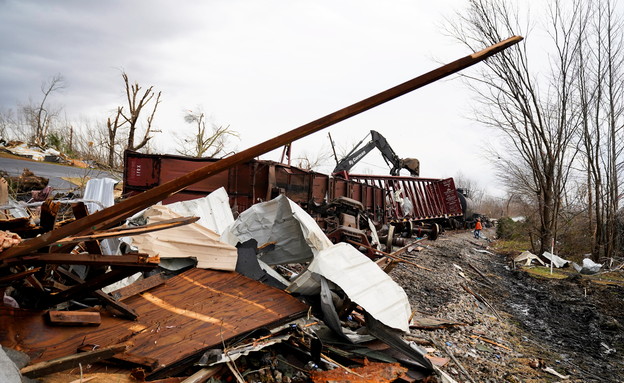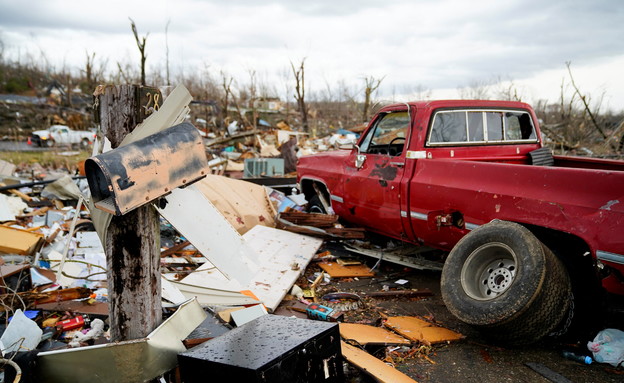 The tornado erupted in a series of thunderstorms, including a supercellular storm that formed in northeastern Arkansas. The storm moved from Arkansas and Missouri to Tennessee and Kentucky. "Extremely high temperatures and humidity have prepared the ground for such an extreme weather event at this time of year," said Victor Gensini, a professor of geography and atmospheric science at the University of Northern Illinois. "This is a historic event, if not a generational one."
President Biden last night confirmed a state of emergency in Kentucky, arguing that the disaster was likely one of the biggest tornado outbreaks in U.S. history. What warning was there, is it strong enough and have it been answered? "Biden wondered.
_OBJ
Biden sent his condolences to the families of the victims in a Twitter tweet: "Losing a loved one in such a storm is an unimaginable tragedy. We work with governors to ensure they have what they need, all while continuing the search for survivors and assessments of the damage done."
About 130 miles east of Mayfield, in Bowling Green, Kentucky, said Justin Shepherd, whose cafe was hit by a severe storm: It exploded or something. "
One person was killed and five others were seriously injured when the tornado hit a 90-bed nursing home in Mont Arkansas. "We are lucky that more people were not killed or injured in the disaster. It could have been much worse," Craighead County Judge Marvin Day told Reuters.